Vueling to grow network with Niki swoop
Spanish low-cost airline Vueling is set to increase its presence in Austria, Germany and Switzerland after its parent company International Airlines Group agreed to buy the assets of Niki, the insolvent former Air Berlin subsidiary.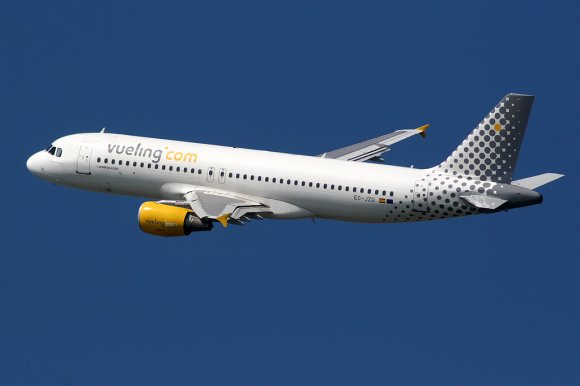 International Airlines Group (IAG) is to purchase the assets of Niki, the insolvent Austrian airline founded by former motor racing world champion Niki Lauda, as it seeks to bolster the presence of low-cost subsidiary Vueling.
The group will pay €20m to acquire the carrier and up to 15 Airbus A320 family single-aisle aircraft, as well as "an attractive slot portfolio" at various airports including Vienna, Dusseldorf, Munich, Palma and Zurich. It will also inject up to €16.5m to provide the airline with liquidity.
Niki is one of the last assets to be sold by the administrators of Air Berlin.
Willie Walsh, IAG chief executive, said: "NIKI was the most financially viable part of Air Berlin and its focus on leisure travel means it's a great fit with Vueling.
"This deal will enable Vueling to increase its presence in Austria, Germany and Switzerland and provide the region's consumers with more choice of low cost air travel."
According to OAG, Niki and Vueling's networks overlapped on five routes in the fourth quarter of 2017. They were Zurich to Tenerife South, Gran Canaria, Lanzarote and Palma de Mallorca, as well as Munich to Palma de Mallorca.
The transaction is being made by a newly formed subsidiary of Vueling which will be incorporated as an Austrian company and run initially as a separate operation. It is subject to customary closing conditions such as the EC competition approval.
IAG said it plans to employ approximately 740 former Niki staff to run the operation. It added that more details about the new subsidiary's branding and route network will be provided in due course.
Nigel Mayes, senior vice president consulting and product development at ASM, said: "It will provide IAG an immediate presence in three country markets: Austria, Germany and Switzerland, all Star Alliance strong holds.
"Around 30 percent of Niki's capacity in 2017 was to Spain so integrating the network into Vueling will enable IAG to defend its Zurich-Spanish market and build a greater presence in Austria and Germany where its market share to Spain is relatively small."
Germany's flag carrier Lufthansa had originally agreed to buy the majority of Air Berlin's assets for about €210m in October 2017, which included Niki and regional carrier Luftfahrtgesellschaft Walter (LGW).
However, Lufthansa dropped its bid for Niki in December when the European Commission raised concerns that the deal would harm competition by creating monopolies on routes in Austria, Germany and Switzerland. As a result, Niki ceased flying on 14 December and filed for insolvency.
Lufthansa and Niki overlapped on about 130 routes. The European Commission said competition would therefore have been very limited on 70 of these 130 routes, and on about 50 Lufthansa would have had a quasi-monopoly for the supply of seats to tour operators and passengers.
Niki Lauda sold his stake to Air Berlin in late 2011 and had expressed an interest in acquiring Niki's assets prior to the IAG deal. Lufthansa's scaled back deal for LGW was approved on 21 December.
READ MORE:
Lufthansa receives green light for scaled-back Air Berlin deal
Niki flights grounded after Lufthansa drops takeover bid
European Commission approves easyJet's German expansion