Interview: Changi to build on record-breaking year
Changi Airport in Singapore, the reigning overall winner at the Routes Asia Marketing Awards, has just crossed another milestone with more than 60 million passengers passing through its terminals in 2017. Routesonline finds out what's driving the growth and which destinations in Europe and North America it is seeking to add to its route map.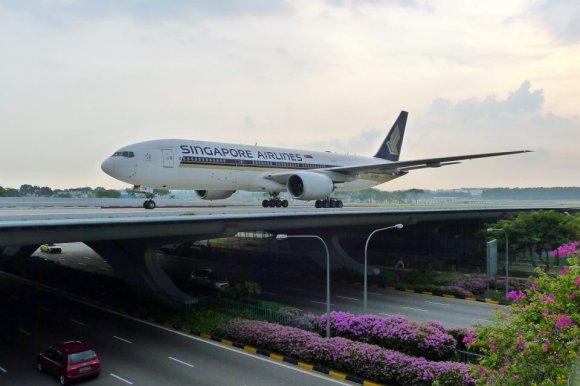 Singapore's award-winning Changi Airport has enjoyed a period of sustained growth in recent years, with solid passenger rises over the past five years. Its fourth terminal commenced operations last October while Terminal 1 is set to be expanded.
The airport was last March crowned overall winner at the Routes Asia 2017 Marketing Awards in Okinawa and Donald Tan, vice president of airline development, tells Routesonline how it indends to build on a year of success.
Changi Airport hit the 60 million passenger milestone for the first time in 2017 – what is the reason behind the growth?
During the first 11 months of 2017, all regions saw an increase in passenger movements, with three quarters of the growth from Southeast Asia, South Asia, and Northeast Asia. China and India, two key source country markets for Changi, both saw double-digit growth from January to November.
Changi Airport continues to work with our airline partners to grow traffic in these markets, by introducing new routes and increasing service frequencies. For 2017, we established three new city links in China (Harbin, Shijiazhuang and Yantai) and added another link in Madurai, India.
Changi is now connected to 34 cities in China, with more than 350 weekly services to these destinations by 13 airlines. Over in India, Changi is now connected to 16 cities with seven airlines operating more than 260 weekly services.
Overall in 2017, our new city links were to: Athens, Bintulu, Harbin, Hiroshima, Honolulu, Madurai, Okinawa, Shijiazhuang, Stockholm and Yantai. We also welcomed three new airlines; US-Bangla Airlines, Norwegian, and Hebei Airlines.
What are your most notable recent new routes?
We've experienced good growth of long-haul routes, particularly in the long-haul low-cost segment.
Changi Airport also saw expanded connectivity to Africa, Europe and the US. United Airlines recently launched the world's longest non-stop route served by the B787-9, offering a new service between Singapore and Los Angeles.
With Africa as the next frontier in emerging markets, Ethiopian Airlines, a returning airline to Changi Airport, launched five times weekly services to Addis Ababa, Ethiopia's capital city in June 2017.
This follows the launch of direct services by Air Mauritius to Singapore in 2016, and the stepping up of its services from three to four weekly in December 2017.
These new services have boosted traffic between Singapore and the African continent, which grew 18 per cent for the first 11 months of 2017.
The long-haul low-cost service is a fast expanding sector with great growth potential, and offers opportunities to grow the Singapore air hub, through the introduction of new routes which legacy carriers may not see the commercial viability to open.
Scoot launched services to Athens and Honolulu– both new passenger city links for Changi Airport, and Norwegian also started its Singapore-London (Gatwick) services late September.
What are you looking forward to in 2018?
We look forward to more developments in the long-haul segment in routes to Europe. Scoot will begin non-stop services to Berlin, which will increase the number of physical city links in Europe for Changi.
In March 2018, Qantas will also be returning with a daily Singapore-London route, while Lufthansa will resume their five weekly Singapore-Munich services. LOT Polish Airlines will also be launching a new service in May 2018, adding yet another new physical city link in Europe for Singapore.
Are there any particular routes/geographies you are targeting?
One of the key "white spots" in Changi Airport's connectivity is Central Asia and in this region, CAG is cultivating routes to Kazakhstan, Mongolia. Russia is another "white spot", with Moscow being our only direct air link. We are also looking to establish city links in Vladivostok, in the Russian Far East region.
In Europe, with Singapore having strong links with Norway across various sectors, CAG is pursuing opportunities to develop direct air links to the Scandinavian country.
Over in North America, we are also keen to cultivate direct air links with Vancouver, Canada, where non-stop flights are now a possibility when using the latest aircraft technology like the B787 Dreamliners and Airbus A350s.
Closer to home, CAG will continue to pursue new opportunities to develop our connectivity to China's emerging cities, such as Taiyuan, Hefei and Nanchang.
---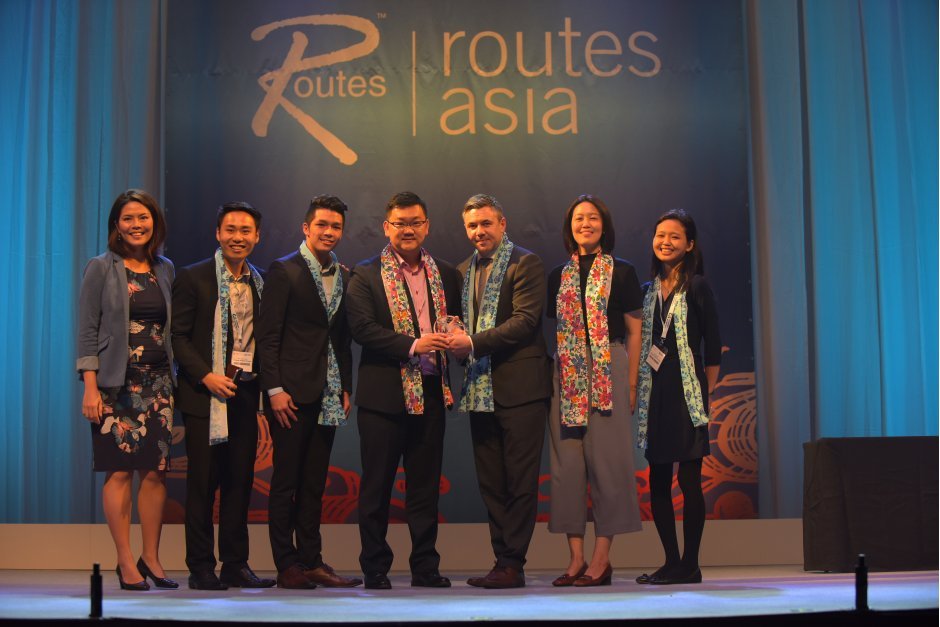 The Routes Asia Marketing Awards recognise excellence in airport and destination marketing. Voted for and judged by the airline network planning community, the awards are some of the most prestigious accolades within the route development community.
A record number of votes were received for the Routes Asia 2017 Marketing Awards and this year's edition is expected to be equally competitive. Airlines can now nominate up to five airports and tourism boards that have provided outstanding marketing services during the last year.
For more information about the Routes Asia Marketing Awards, please contact Catherine Makrandreou.