Routes Asia 2018 host secures Malaysia Airlines return
Brisbane, the host of Routes Asia 2018, has secured the return of Oneworld alliance member Malaysia Airlines with direct flights to Kuala Lumpur.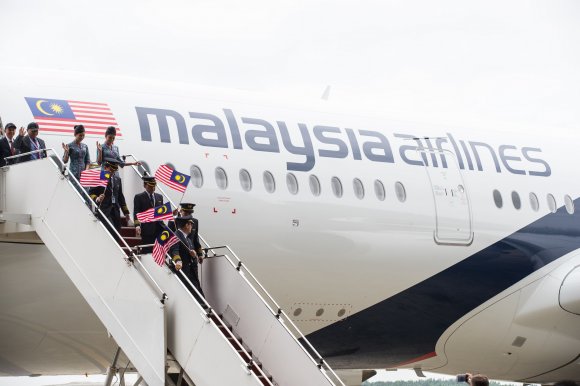 Malaysia Airlines is to reinstate direct flights between Kuala Lumpur and Brisbane from 6 June 2018, a service it last operated in August 2015.
The four times weekly service will be provided using an A330-300 with up to 290 seats. The airline will be operating every Monday, Wednesday, Thursday and Saturday.
"Malaysia Airlines need to be agile in order to respond quickly to market demands and we are very excited to be reinstating Brisbane back to our network," said Izham Ismail, chief executive of Malaysia Airlines.
"Brisbane is strategically placed, in close proximity to many of Queensland's tourist destinations, which will facilitate our growth plans focusing on key business and leisure cities.
"Malaysia Airlines has had a long presence in Queensland since the commencement of our operations into Brisbane on 31 October 1990. We are happy to be returning to Brisbane offering convenient connections on Malaysia Airline's global network."
MH135 will depart Kuala Lumpur at 9.50am and will arrive Brisbane, the host city for Routes Asia 2018, at 7.55pm the same day. The return flight, MH134 will depart Brisbane at 11.20pm and arrive Kuala Lumpur at 5.50am the next day.
The service has been acquired for Queensland as a result of the partnership between Brisbane Airport Corporation, Tourism Events Queensland and Tourism Australia, with the support of Queensland State Government's Attracting Aviation Investment Fund (AAIF).
Julieanne Alroe, Brisbane Airport Corporation's chief executive and managing director, said the flights are expected to bring more than 60,000 international visitors to Queensland each year.
"All in all, it is another significant step for the city and state in positioning Brisbane as a major Asia Pacific centre and the future gateway to Australia," she added.
"While other ports are reaching maximum capacity, the new runway will double flight capability to and from Brisbane, positioning Brisbane and Queensland as the logical future major gateway to Australia."
Brisbane's new runway is currently the largest aviation infrastructure project under construction in Australia. It includes a 3,300m long x 60m wide runway and more than 12 km of taxiways.
Routes Asia 2018, the only route development forum for the Asia-Pacific region, is taking place in Brisbane from 18-20 March 2018.