Niki Lauda beats IAG in race for Niki assets
British Airways owner IAG has lost out on an acquisition of Austrian leisure airline Niki to its founder Niki Lauda, the former Formula One champion.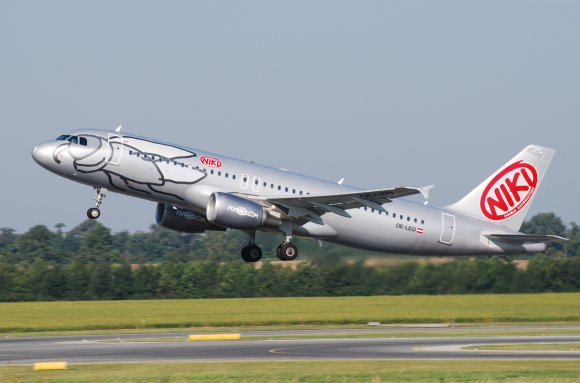 IAG has confirmed that it has been unsuccessful in its planned takeover of Niki, the former Air Berlin subsidiary which entered insolvency proceedings in December 2017.
In a statement, the British Airways owner said it was "disappointed that Niki will not be able to develop and grow stronger as part of the group".
IAG originally agreed to pay €20m to acquire the carrier and up to 15 Airbus A320 family single-aisle aircraft, as well as "an attractive slot portfolio" at various airports including Vienna, Dusseldorf, Munich, Palma and Zurich. It hoped the deal would help it bolster the presence of low-cost subsidiary Vueling.
However, the deal was agreed under the German insolvency process and, on 12 January, a new sales process was launched under the Austrian system.
According to Reuters, joint administrators Ulla Reisch and Lucas Floether have now confirmed that Niki Lauda's company has been successful in acquiring the assets.
"In the early hours of this morning Laudamotion GmbH emerged from a transparent bidding process as the best bidder," a statement said.
Germany's flag carrier Lufthansa had originally agreed to buy the majority of Air Berlin's assets for about €210m in October 2017, which included Niki and regional carrier Luftfahrtgesellschaft Walter (LGW).
However, Lufthansa dropped its bid for Niki in December when the European Commission raised concerns that the deal would harm competition by creating monopolies on routes in Austria, Germany and Switzerland. As a result, Niki ceased flying on 14 December and filed for insolvency.
Niki Lauda established Niki in 2003 after buying the operations of Aero Lloyd Austria.
READ MORE: