Consolidation and rival failures boost easyJet passenger numbers
Load factors, revenue and PAX all rise amid European insolvencies.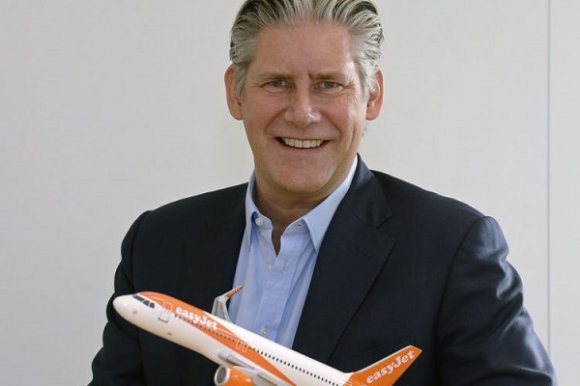 Low-cost giant easyJet has reported significant growth in passenger numbers and revenue, boosted in part by the acquisition of Air Berlin's operations at Berlin Tegel and the collapse of rival carriers.
The airline increased its revenue for the quarter ended 31 December 2017, the first of its current financial year, by 14.4 percent to £1.14bn.
Passenger numbers grew by 8 percent to 18.8m in the period, while a 2.1 percent improvement in load factors to 92.1 percent helped to drive a 6.6 percent growth in revenue per seat.
The carrier completed the acquisition of Air Berlin's operations at Berlin Tegel during the quarter, operating a reduced winter schedule with mainly wet-leased aircraft. The summer 2018 schedule is expected to be released imminently.
"easyJet has seen a positive trading environment based on the strength of its network and customer proposition, capacity reductions and lower growth in easyJet markets, in particular as a result of the bankruptcies of Monarch, Air Berlin and Alitalia as well as the impact from Ryanair's flight cancellations," said the airline.
Johan Lundgren, easyJet Chief Executive, added: "We expect to reach a series of milestones in 2018 including the roll out of our full summer schedule at our newly established base at Berlin Tegel, an increase in passenger numbers from 80 million to around 90 million, 'Worldwide by easyJet' will be expanded to around half of easyJet's network allowing customers to connect to long-haul services, our fleet will increase to over 300 aircraft by spring 2018 and we will take delivery of our first A321neo aircraft.
"There's a lot to look forward to."
easyJet's results for the three months ended 31 December 2017
Three months ended

31 Dec 2017

31 Dec 2016

Change

Fav./(adv.)

Passengers (million)

18.8

17.4

8.0%

Seats flown (million)

20.4

19.3

5.5%

Load factor (%)

92.1

90.0

2.1ppts

Total revenue (£ million)

1,140

997

14.4%

Passenger revenue (£ million)

914

809

13.0%

Ancillary revenue (£ million)

226

188

20.4%

Total revenue per seat reported (£)

55.99

51.64

8.4%

Total revenue per seat constant currency (£)

55.03

51.64

6.6%

Headline cost per seat reported (£)

(54.34)

(55.21)

1.6%

Headline cost per seat at constant currency (£)

(53.40)

(55.21)

3.3%

Headline cost per seat excluding fuel at constant currency (£)

(42.53)

(42.12)

(1.0)%

ASKs (billion)

22.3

20.7

7.4%

RPKs (billion)

20.7

18.8

9.7%

Average sector length (km)

1,094

1,074

1.9%