Canada-China capacity on the rise as Hainan adds Vancouver
Capacity between Canada and China has steadily increased in recent years and the two countries' Year of Tourism will seek to further develop air links.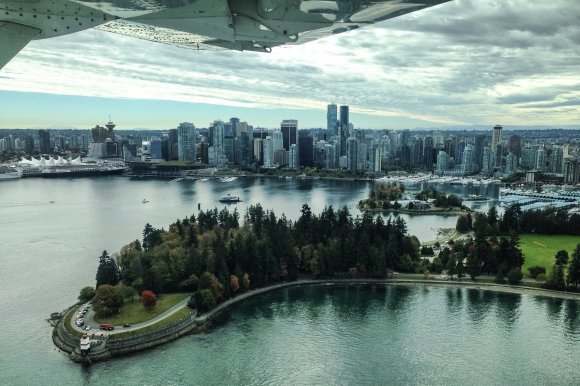 The Canada-China Year of Tourism has begun with Hainan Airlines adding two new Chinese destinations to Vancouver's route network.
The airline will on 25 May 2018 begin a twice-weekly service to Vancouver International Airport (YVR) from Shenzhen Bao'an International Airport (SZX), via Tianjin Binhai International Airport (TSN).
"The addition of Hainan Airlines brings the total of Mainland Chinese carriers to seven plus Air Canada, further strengthening YVR's position as the connecting hub airport between Asia and the Americas," said Craig Richmond, president and chief executive of Vancouver Airport Authority.
Capacity between Canada and China has increased markedly in recent years, in particular since a new Air Services Agreement was signed in late 2015 that increased the number of cities Canadian and Chinese airlines can serve from 12 to 18.
According to figures from OAG Schedules, overall two-way capacity has grown from 1.38 million seats in 2012 to 3.1 million in 2017.
"Following our Toronto-Beijing and Calgary-Beijing routes, this new Vancouver service demonstrates Hainan Airlines' confidence in the China-Canada civil aviation market," said Jichun Liu, vice president of Hainan Airlines.
"The new route will provide passengers with more travel options and convenience. It will also further strengthen the economic, educational and cultural exchanges between the two countries."
The launch of the service comes at the start of the Canada-China Year of Tourism, designed to boost tourist flows. The expansion of bilateral air linkages will be on the agenda this year, with Canada's prime minister Justin Trudeau emphasising the need to ensure proportionate growth in air transport services.
In 2016, 610,100 Chinese nationals visited Canada and their spending totalled $1.5bn. Canada has stated an ambition of doubling the number of Chinese tourists by 2021.
Vancouver's position on Canada's west coast means it serves as the Canadian gateway to Asia, with the number of services on offer steadily increasing in recent years.
In the week commencing 22 January 2018, there are 142 departures to destinations in Asia across 15 carriers, according to OAG Schedules. Compare this to 23 January 2012 when there were 97 departures across ten carriers.
The airport was named the overall winner of the World Routes 2017 Marketing Awards, one of most prestigious events in the aviation industry.
Looking more widely across Canada, airlines added 1,093 new frequencies from Canada to China in 2017, compared with a year earlier. Air Canada had a frequency share of 34.1 percent, followed by China Eastern Airlines with 20.9 percent and Air China with 13.2 percent.
The top routes between Canada and China by capacity in 2017 were (source: OAG):
| | | |
| --- | --- | --- |
| Rank | Route | Capacity |
| 1 | Vancouver International (YVR) - Beijing Capital (PEK) | 613094 |
| 2 | Toronto Lester B Pearson (YYZ) - Beijing Capital (PEK) | 502854 |
| 3 | Toronto Lester B Pearson (YYZ) - Shanghai Pudong (PVG) | 491161 |
| 4 | Vancouver International (YVR) - Shanghai Pudong (PVG) | 474468 |
| 5 | Vancouver International (YVR) - Guangzhou (CAN) | 228592 |
| 6 | Montreal Pierre Elliott Trudeau (YUL) - Shanghai Pudong (PVG) | 152094 |
| 7 | Montreal Pierre Elliott Trudeau (YUL) - Beijing Capital (PEK) | 144216 |
| 8 | Toronto Lester B Pearson (YYZ) - Guangzhou (CAN) | 134080 |
| 9 | Vancouver International (YVR) - Qingdao (TAO) | 80394 |
| 10 | Vancouver International (YVR) - Nanjing (NKG) | 72260 |