Bombardier victorious in Delta jets dispute
Bombardier will be able to start shipping its C Series jets to Delta Air Lines as scheduled after the US International Trade Commission ruled that the proposed imports will not unfairly damage rival Boeing.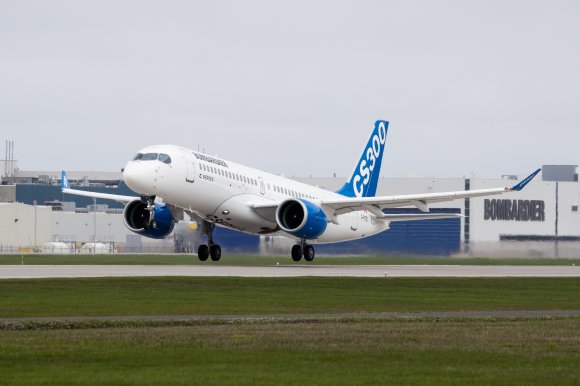 In a surprise move, the US International Trade Commission (ITC) has voted unanimously in favour of Canadian manufacturer Bombardier in its dispute with Chicago-based Boeing.
The two companies have been in a trade dispute over the sale of Bombardier's 75 C Series to Delta Air Lines in 2016, an order which included a further 50 options.
Boeing claimed that Bombardier sold the aircraftfor $19.6m each – substantially lower than the $33.2m it costs to manufacture the jets – thanks to subsidies provided by the governments of Canada and Quebec.
But the ITC said that Bombardier's marketing of the new C Series jets to US airlines for below cost has not unfairly damaged sales of Boeing 737-700s, its smallest passenger jet.
In a statement, Bombardier hailed the decision as a "victory for innovation, competition, and the rule of law".
"It is also a victory for US airlines and the US travelling public," the company added. "The C Series is the most innovative and efficient new aircraft in a generation. Its development and production represent thousands of jobs in the United States, Canada, and the United Kingdom."
Delta also welcomed the verdict, saying: "Delta is pleased by the US International Trade Commission's ruling rejecting Boeing's anticompetitive attempt to deny US airlines and the US traveling public access to the state-of-the-art 110-seat CS100 aircraft when Boeing offers no viable alternative."
The decision ruling paves the way for Bombardier to begin deliveries of Canadian-built CS100 jets to Delta this year.
However, Boeing said it was "disappointed" that the ITC did not recognise "the harm" the business has suffered. It added: "Boeing remains confident in the facts of our case and will continue to document any harm to Boeing and our extensive US supply chain that results from illegal subsidies and dumped pricing."
In October 2017, European manufacturer Airbus became a partner in the C Series programme, with the deal expected to close later this year. As part of the agreement, a second final assembly line will be established in Mobile, Alabama to serve US customers.