How award-winning Munich succeeded "against all odds"
With Lufthansa set to deploy five of its A380s at Munich this summer, Routesonline spoke to the airport's vice president of traffic development Oliver Dersch to find out more about its success in 2017 and its future growth ambitions.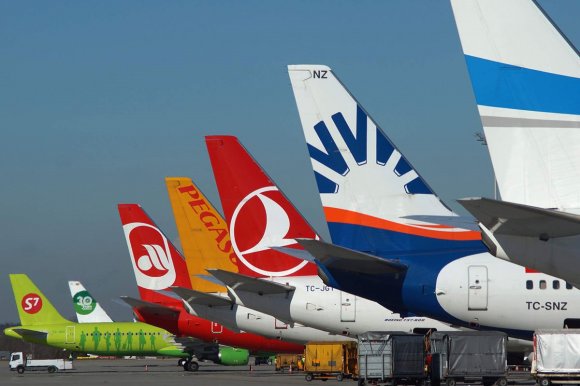 Munich Airport, the reigning overall winner of the Routes Europe Marketing Awards, set a new traffic record in 2017 with a 2.3 million increase in passengers to 44.6 million. Without the reduction in services by Air Berlin in the summer period, followed by that airline's bankruptcy, the increase would have been even bigger.
As in previous years, passenger growth in Munich benefited in particular from above-average gains in international traffic: the strongest growth was in the intercontinental segment, where traffic increased by 7 percent to 7.3 million passengers. Demand was strong especially for connections from Munich to destinations in the US.
Continental services remained the largest traffic segment with a total of 27.4 million passengers – 6.5 percent more than in 2016. Within Europe, the strongest growth was on routes to and from Greece and Spain.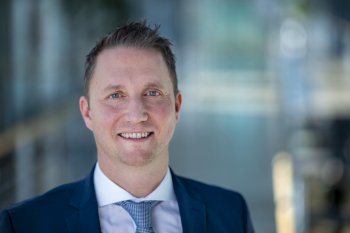 Munich also expanded its global route network with 266 destinations – nine more than in the previous year. The number of airlines offering scheduled services in Munich also increased by two to 102.
Following the record year, Routesonline spoke to Oliver Dersch, the airport's vice president of traffic development, to find out more about the growth and what is expected in 2018. He says 2017 was a highly successful year "against all odds".
"Although we had to face the end of service of our second biggest customer Air Berlin and were confronted with the decision of Transavia to close its deployment of three dedicated aircraft, we set new all-time records for number of passengers with more than 44.5 million and over 360,000 tonnes of air freight. Even the number of aircraft movements surpassed 400,000 again for the first time in six years."
Dersch adds the story behind this is diversity - although Munich is the largest hub for Germany's flag carrier Lufthansa.
"The close cooperation with Lufthansa, one of Europe's most successful and excellent airlines, led to the decision to deploy five of its A380 from summer 2018 on and up to 15 brand new state of the art A350 at Munich," he says. "Quite a perfect match as our Star Alliance Terminal T2 was just award by Skytrax as the world's best terminal!
"Beside the fact of being a big hub with lots of transfer passengers, the attractiveness of a strong economy in the region with comparatively high income, plus our well-known places of interest, leads to the fact of handling more originating passengers than Frankfurt."
Although the low-cost sector still accounts for a relatively small portion of traffic, it is growing rapidly. Dersch says that the presence of Air Arabia Maroc, easyJet, Eurowings, Norwegian, Transavia, Volotea and Vueling are testament to this, while Ryanair's double daily route to Dublin means it now has a 7 percent of total traffic at Munich.
So how is the airport dealing with slot constraints? "Attractive slots are becoming more and more of an issue and not only in Munich," Dersch explains. "That's the real dilemma – as even if you manage to get the right slots at one end they still need to match the availability at the other airport.
"Although there is no real solution (besides additional capacity) it a question how you deal with this crucial resource. We at Munich Airport are working very closely with our airline partners and set up an own team to consult and assist finding the right slot pairs."
In terms of new routes, easyJet's up to eight daily flights to Berlin are a particular highlight. "Another really cool development is the decision of Eurowings to more than double its fleet in MUC and not to forget that it will also base three A330 here starting this summer," says Dersch.
"Qatar Airways will also switch both of its double daily A350 to the bigger B777 and last but certainly not least Airbridge Cargo will boost its freighter presence by adding a further B747F flight to Munich."
He adds that routes to North America remains a focus in 2018. "We expect to grow again by an additional two to three million passengers and will work hard to grow our air cargo volume again above the German average," says Dersch. "More importantly however is that our current customers will continue to operate as successful as possible."
Munich was named the overall winner of the Routes Europe 2017 Marketing Awards in Belfast last April following a year of remarkable growth.
Entries for this year's Routes Europe 2018 Marketing Awards in Bilbao are now open. The winners will be announced on 23 April in the Euskalduna Conference Center and Concert Hall. The event will be hosted by the Basque Government and Basquetour.

Nominations for the Routes Europe 2018 Marketing Awards close on 2 March. For more information, please contact Catherine Makrandreou or visit the awards webpage.