Juan Carlos Zuazua: low-cost carriers and emerging trends
In the second part of our interview with VivaAerobus' chief executive, Juan Carlos Zuazua discusses the rise of low-cost carriers.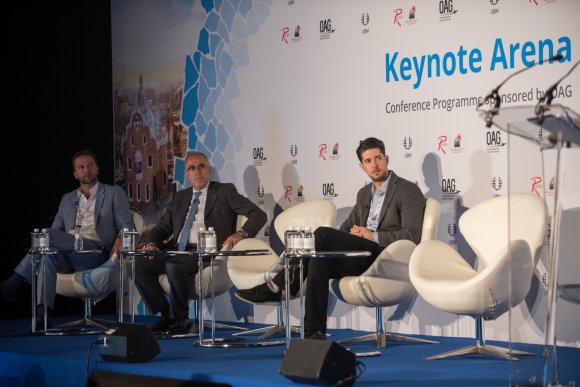 Juan Carlos Zuazua is the chief executive of VivaAerobus, the Mexican low-cost carrier.
He will be the keynote CEO interview at Routes Americas 2018, discussing the regional industry and the airline's future plans.
---
With the emergence of LCCs in Latin America, do you expect more penetration in the region?
The emergence and growth of LCCs in Latin America will certainly involve more penetration and competition in the region and this drives us to keep differentiating ourselves as the best option.
Besides, we constantly evaluate new opportunities for creating a greater connectivity available to anyone. However, for the moment, we are focused on expanding nationally and in the US.
What other trends do you expect to emerge in the Americas in the next few years?
I believe that the "price competition" among airlines is going to keep on taking relevance. Especially if we consider that passenger mobilisation continues rapidly growing. Besides, according to the World Tourism Organization, Latin America has one of the largest growth rates. Thus, it is expected an important increase in intraregional routes. For this reason, airlines are also trying to strengthen through alliances and mergers, as we have recently seen.
However, customer service has also taken a very important role, as we live in a time when any incident can reach international and viral relevance through social networks. Therefore, airlines need to build reliability though respect and empathy in order to keep the loyalty of their customers.
Additionally, technology is going to play a key role in the industry during the next years. Its development will contribute to improve efficiency, being more environmentally friendly (less fuel consumption or even new energy sources) or helping to know what the travellers are looking for, through big data analysis.
Read part one of our interview with Juan Carlos Zuazua here.