Primera Air's CEO on why the "times they are a-changin"
Amid a recent flurry of activity in the low-cost, long-haul sector, one new operator stands out as relatively unknown on both sides of the Atlantic.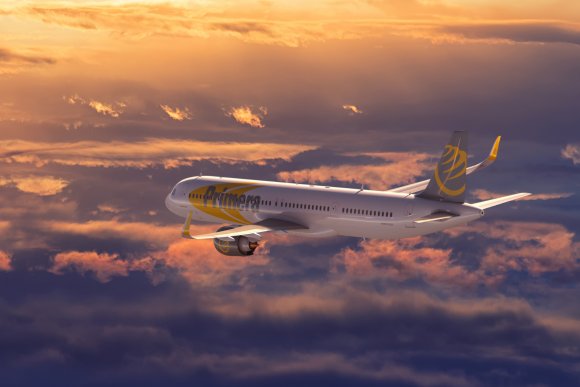 Primera Air stormed on to the scene last year by announcing plans to fly from London Stansted, Birmingham and Paris Charles de Gaulle airports to New York and Toronto – a radical departure from its short-haul, charter specialism.
The company has an eclectic history that defies easy classification. Having started life as an Icelandic airline, JetX, it was acquired by and renamed after Primera Travel Group, a conglomerate of Scandinavian travel agencies and tour operators.
Newly formed Primera Air then ditched its Icelandic identity, first by acquiring a Danish operating licence and then another in Latvia. Having moved its headquarters from Reykjavík to Riga in 2014, Primera Air was best described as an Icelandic-owned airline based in Latvia that specialises in flights from Denmark and Sweden.
Sun destinations in the Mediterranean and the Atlantic make up the bulk of its network – a consequence of the group's structure and its historic reliance on leisure-focused charter markets. But even that description is now incomplete, thanks to the addition of British and French bases.
With a smattering of flights also operated from other countries – and with markets in the Middle East, Africa and Asia on the horizon – Primera Air is nothing if not a truly dynamic airline.
---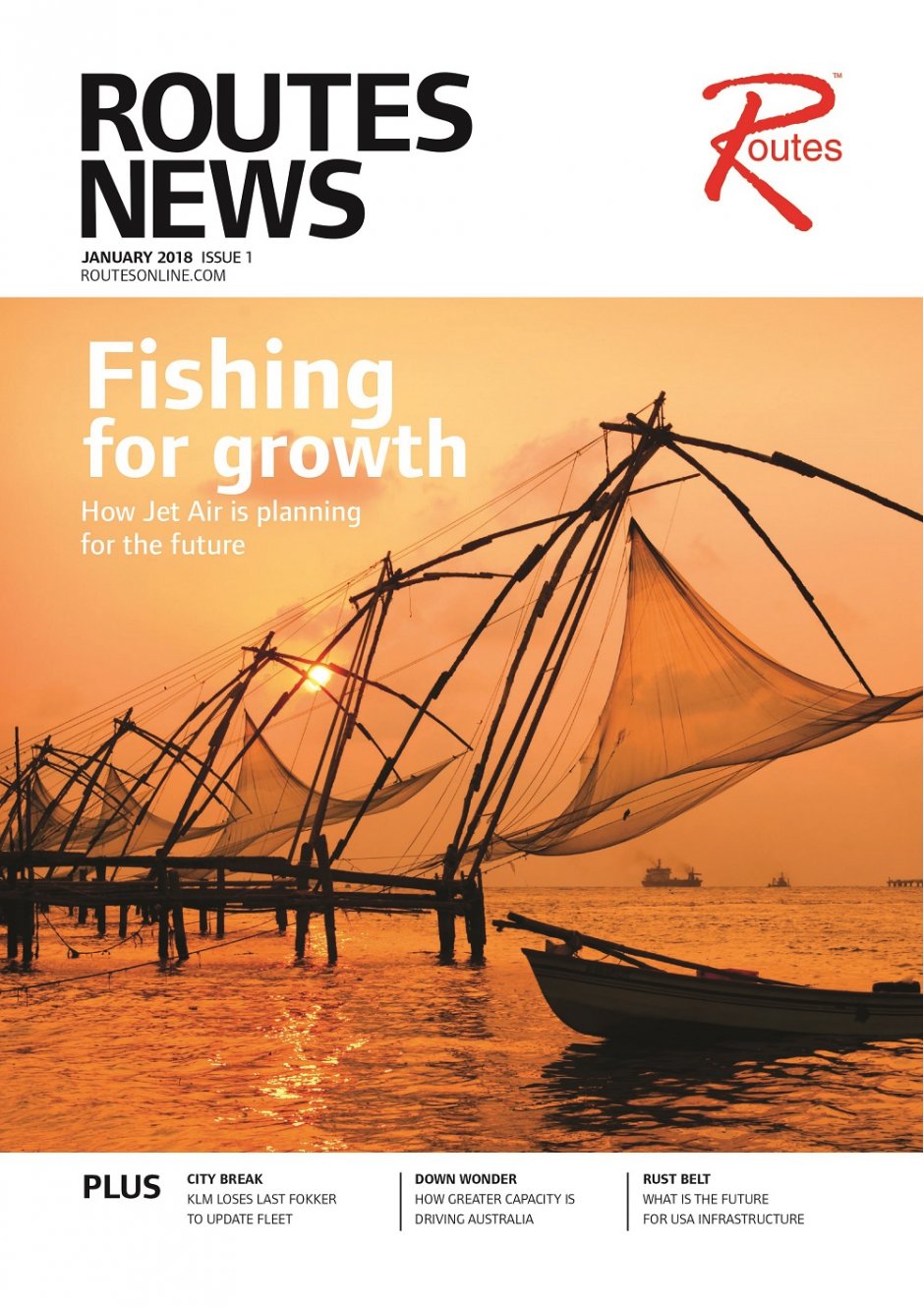 This article first appeared in Routes News edition 1 2018
---
Chief executive Hrafn Thorgeirsson admits that some people "might find it odd" that the company has its fingers in so many pies.
When it comes to explaining the structure, however, his answers are surprisingly logical. Riga may be separated from Primera Air's Scandinavian bases, but, he notes, it "is still closer to Denmark and Sweden than Iceland".
Having two Air Operator's Certificates (AOCs), meanwhile, may add complexity, but it also adds flexibility. The Latvian licence, registered under the name Primera Air Nordic, benefits from more favourable employment laws, for example. And the Danish licence, operated as Primera Air Scandinavia, already had a permit to serve the US, which has sped up the transatlantic launch.
"We have the two AOCs for the same reasons that SAS [Scandinavian Airlines] now has two AOCs, and Norwegian has multiple AOCs," Thorgeirsson says. "It does give us certain leverage… and it's not really a big deal economically, because the back offices are the same for both. Everything is basically run like one airline in this building where I'm sitting."
Diversification
Of more significance is Primera Air's gradual diversification into scheduled flying. At the turn of the decade, less than 3 percent of its revenue came from direct sales to passengers. That figure reached "around 23-25 percent" last year, and by 2019 it should be an even 50/50 split with charter revenues. Thorgeirsson attributes this to an industry-wide shift away from package holidays.
"We saw around 2012 that the so-called charter markets, especially in the Nordic area, seemed very stagnant… whereas the rest of air travel was growing 4-7 percent a year," he recalls.
"It's just like in the Bob Dylan song: we felt the times they are a-changin'. We could see that the other traditional charter airlines in Europe had either disappeared, or shrunk, or been incorporated into larger airline alliances."
Parent company Primera Travel Group was particularly exposed to a downturn, given that it runs a host of travel agencies and tour companies across Sweden, Denmark, Norway, Finland, Iceland and Estonia. Yet, with charter flights retaining their popularity among certain demographics, the group used its charter base as a "foundation" on which to build an entirely new scheduled empire.
For flagship routes such as Copenhagen to Malaga or Majorca, about 70 percent of seats on its Boeing 737-800s are still pre-filled with charter customers. That leaves fewer than 60 tickets for Primera Air to sell direct, meaning the company can "experiment a little bit" with the new model.
"It has been a strength," Thorgeirsson emphasises. "We have been able to use the charter business… and at the same time we have been able to grow our direct sales."
The strategy is being optimised for each market. In some of the "more exotic" destinations like Fuerteventura and Madeira for example, direct sales have not proved popular. But the reverse is expected to hold true for the upcoming transatlantic routes. Only a "very small percentage" of sales in these markets will come from tour operators, heralding a step into the unknown for the group.
Game changers
Thorgeirsson describes the latest generation of long-range narrowbodies as "game changers" for the industry, filling a middle-of-the-market gap left when the Boeing 757 ceased production in 2004.
"We've done cost analysis where we looked at, for instance, the [nextgeneration] A321LR versus the 757," he notes. "It's around 40-45percent cheaper to operate across the Atlantic with the newer aircraft… There just haven't been aircraft like this available until now."
Primera Air's fleet plans leave little doubt about the scale of its ambitions: eight Airbus A321neos will arrive this year, followed by ten 737 MAX 9s in 2019, and then eight MAX 9s plus two A321LRs in 2020. The airline currently deploys nine 737NGs and is due to induct a tenth unit imminently.
Closer to home
The failure of Monarch Airlines last year created an opening for Primera Air to launch Spanish holiday flights from its new UK bases. Daily services from London Stansted Airport to Alicante and Malaga – and from Birmingham to Malaga and Majorca – will begin this summer. A once-weekly flight from Riga to Malaga will also be launched. The rest of the summer network remains focused on flights from Scandinavia to the Mediterranean.
Scheduled services are operating from three points in Denmark (Copenhagen, Billund and Aalborg); three in Sweden (Stockholm, Gothenburg and Malmö); and Oslo in Norway. Destinations as far west as the Azores and as far east as the Black Sea are being served, taking in Portuguese, Spanish, French, Italian, Greek and even Bulgarian sunspots. Although North American flights are the exception for now, Thorgeirsson fully expects to add more long-haul routes in the future.
"The new Boeings and Airbuses [can fly up to] 4,000 nautical miles, so we can reach a lot of places that were not thinkable before," he says, identifying Kenya, Gambia, Cape Verde and Goa as potential markets of interest.
"These things might take one or two years of preparation and planning. We're going to start on the transatlantic – get ourselves some good experience on longrange flights – and then definitely, if the traffic rights are in our favour, we will be moving east like we are moving west."