Let the good times roll - Americas market outlook 2018
The outlook for aviation passenger traffic in the Americas is healthy, and there is renewed optimism particularly in Latin America.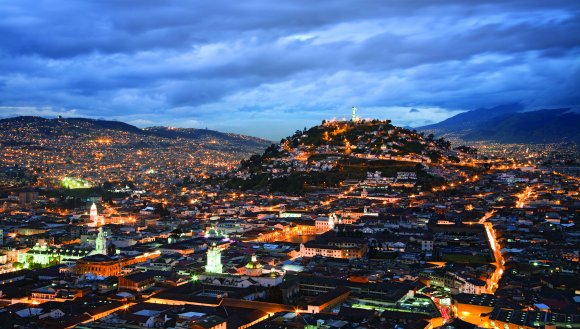 At the time of writing, IATA had just released the passenger traffic figures (RPKs) for October 2017 and the year-to-date percentage increase for North America was 4.1% and 6.7% for Latin America, compared to the same time last year, where RPK growth was only 3.2% and 3.6% for North America and Latin America respectively. The strong performance is a result of the healthy economic conditions of the USA, with 3.3% GDP growth in the 3rd quarter of 2017 and, in Latin America, the recovery of the Brazil economy after the recent recession. The Brazilian domestic market grew 3%, with 7.7% growth in RPKs in October a 27 month high according to IATA (YTD Oct 2016 the domestic Brazil market fell 6.3%).
2017 has not been without its challenges, as shown by hurricanes Irma and Maria, the US laptop ban, travel bans into the US and the ongoing economic disaster in Venezuela. However, with steady oil prices (albeit a slight increase) and a strong US dollar (against Sterling and the Euro to a less extent), many of the carriers in the Americas have benefited from a stable macro-economic environment. Indeed, globally, carriers are expected to make $34.5bn in 2017, and North American carriers will have accounted for more than half of these profits (IATA).
Looking forward to the rest of 2018, there are signs that oil prices may start to rise consistently above $60 per barrel, compared to $54 for 2017 and fuel still accounts for 20% of costs. The price of fuel is expected to increase slowly, as China's appetite to consume crude oil continues, supply is restricted by the oil producing countries, and the tensions in the Middle East may pose a further threat to oil supply. For those carriers taking the new generation narrow bodies, such as the Maxjets and A320 neos, they will be hoping that any fuel increase will be offset by fuel savings on these new generation aircraft. The extended range of these aircraft will also change the way we fly on sectors between six and eight hours, as more carriers will seek to use this equipment on markets that were served by the wide bodies, or where there is an opportunity to bypass a hub and fly direct on a thinner route that would not have otherwise been served.
The economic outlook for the USA, Brazil and Mexico looks promising, so consumer demand is likely to hold up. IATA forecasts consumer demand (RPKs) for North America will increase 3.5% and Latin America 8% (in line with Asia growth). Schedule capacity for 2018 (December 2017 – November 2018) for North America and Latin America is up 3.4% and 1.6% respectively. So, whilst costs may rise because of fuel, demand is expected to marginally outstrip supply and, hence, the aviation market for the Americas will continue this period of strong passenger growth and exceptional performance. We tend to fail to recognise when things are good and that all good things come to an end, leading to the possibility that there will be more challenging times ahead. But for the time being, let the good times roll.
To discuss the outlook of aviation passenger traffic across the Americas region in more detail visit Nigel Mayes, Senior Vice President ASM, at Routes Americas, available on stand HNS10 or visit the ASM website.