Alex Cruz leads aviation heavyweights at Routes Europe 2018 conference
Some of the biggest names in European aviation are set to debate the industry's future this April at Bilbao conference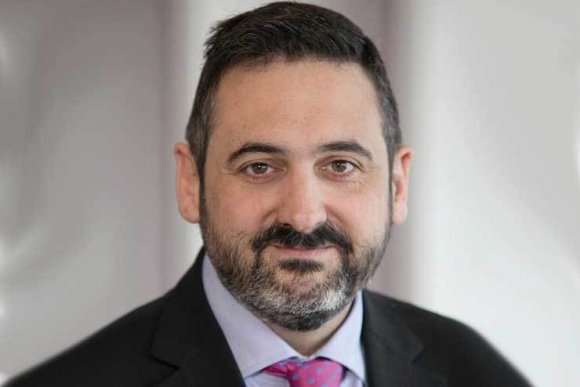 British Airways CEO Alex Cruz is among a host of heavyweight speakers at Routes Europe 2018.
Taking place in Bilbao on 22-24 April, the event's conference programme will bring together leading figures to discuss the most pressing issues in aviation now and into the future.
Cruz, returning to his home city of Bilbao, will offer a fascinating insight into BA's major plans for the next few years, including its network strategy and how it plans to compete with the changing business models across the region.
Also taking to the stage will be Ray Webster, former CEO of easyJet, who will share his experiences of a lifetime at the summit of the aviation industry, and the currently thriving LCC market.
The conference will bring together airline CEOs and network planners, alongside major figures from airports and destinations.
In addition, airlines will outline their network strategy in exclusive briefings, while training opportunities will be provided by aviation consultancy ASM.
Conference highlights:
Fireside Chat – A life in aviation and the low-cost landscape
Ray Webster, Independent Aviation & Aerospace Professional & Former CEO, EasyJet
CEO Keynote Interview
Alex Cruz, Chairman and Chief Executive Officer , British Airways
Panel Session – State of the European aviation industry
European capacity grew by 3 percent in 2017 compared with the previous 12 months, according to data from OAG, despite the insolvencies of Monarch and Air Berlin. Of this, low-cost seats accounted for 32 percent of the total, up from 30.4 percent in 2016, emphasising the rising dominance the likes of Ryanair, easyJet and Eurowings have on the market.
Confirmed speakers include:
Panel Session – Aviation disruptors
How will Brexit impact the aviation industry as Britain seeks to negotiate its exit from the EU? What should governments do to ensure stability in the sector?
How is this affecting the launch of new air routes? What should airlines do to prepare for such uncertainties in order to mitigate risk?
How is terrorism affecting tourism growth? How are the new security measures on flights to the United States affecting airports, airlines and passengers?
Confirmed speakers include: