Scheduling for Routes Asia opens 12 February
More than 90 of the region's leading airlines will be accepting meeting requests when scheduling opens.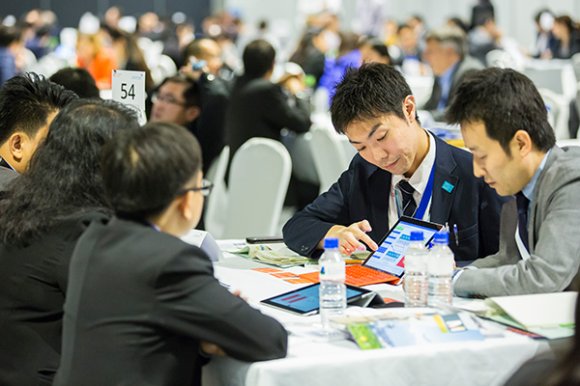 For the first time, face-to-face meetings will take place during the first day at Routes Asia. With more than 30 available meeting slots, there have never been more opportunities for delegates to meet and negotiate with their key targets at the event.
Senior network planners from Air China, Druk Air, Jeju Air and West Air have recently confirmed their attendance at the event. View the full attendee list.
Delegates who will be accepting meeting requests when scheduling opens include:
Group Head, Network & Revenue Management, AirAsia Group
Senior Vice President, Sales & Distribution, SpiceJet
Vice President, Government Affairs and Schedule Planning, Nok Air
Head of International Strategy & Network, Qantas
Head of Network Planning, Malindo Air
GM Networks, Air New Zealand
Meetings held at Routes Asia have produced real results for delegates in recent years. Daisuke Okamoto, assistant manager in StarFlyer's corporate planning department commented: "Following meetings at Routes Asia 2017, we decided charter flights to Macau and scheduled flights from Taiwan Taoyuan International Airport from Winter 18. We are looking forward to hearing new opportunities and having more productive meetings at Routes Asia 2018."
Over 2,000 face-to-face meetings are expected to take place at this year's event. Airport and tourism authority delegates can maximise the chances of securing their priority airline meetings by submitting requests early. Register as a delegate with meetings today and engage with senior decision makers in Brisbane