VivaAerobus to explore more US routes
Low-cost carrier VivaAerobus is weighing up adding more services to the US, just weeks after launching its first international route originating in Mexico City.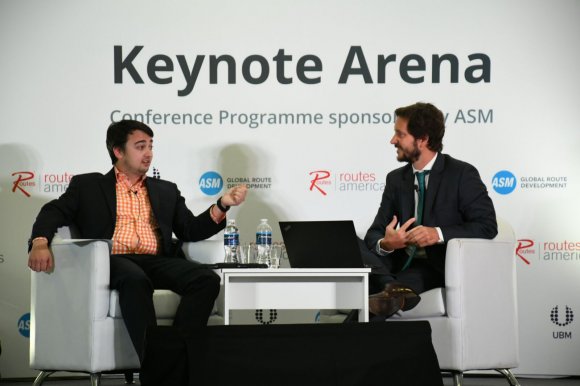 Javier Suarez Casado, vice president network and fleet planning at VivaAerobus, has told delegates at Routes Americas in Quito that the Mexican carrier is looking to add more routes to the US, with New York JFK in its sights.
The airline launched a new daily service between Mexico City and Routes Americas 2017 host Las Vegas in December 2017, its first international route originating in Mexico City. With 1.2 million Mexican visitors a year, Las Vegas represents one of the largest markets in the United States for Mexican nationals.
Other routes to the US operated by VivaAerobus are Cancun to Chicago O'Hare and Newark; Guadalajara to Houston and Los Angeles International; and Monterrey Mariano Escobedo to Houston and Las Vegas McCarran.
Suarez said that the carrier had a lot of opportunities on domestic routes in Mexico, but it was also looking to add additional destinations in the US to its network, with New York JFK a target.
"We've already started Mexico City to Las Vegas with daily frequency and you will see further US routes very soon," he added.
The planned route expansion follows a strong January for the airline. Traffic grew by 24 percent, compared with the same month a year ago, to 700,000 passengers. Load factor also increase 2.2 percent to 83 percent and capacity rose by 20 percent.
Suarez said VivaAerobus expects growth of about 20 percent this year, while it will welcome an additional nine aircraft to its fleet.
"We're converting bus passengers into air passengers quicker than other airlines," he adds. "We're the only airline in the world that we know of capable of producing more than 1,000 seats per aircraft per day."
Regarding US protectionism policies. Suarez said US President Donald Trump's planned wall between the US and Mexico wouldn't be a huge challenge for the airline. He added that if the economy suffers, more people would look at low-cost ways of travelling across the border.