Governments warned over long-term infrastructure planning
Governments in North and South America must have a clear long-term vision on infrastructure needs if airports are to cope with predicted demand, delegates have been told.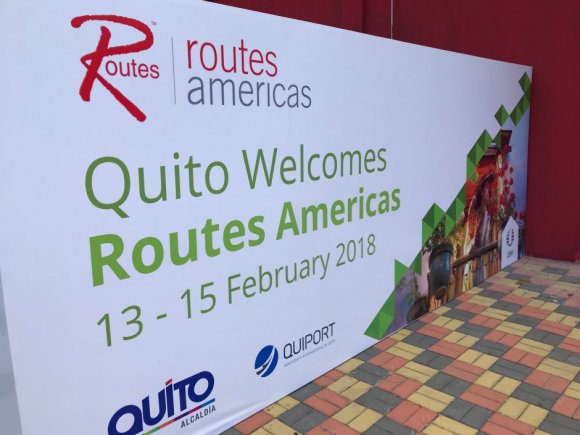 Infrastructure across both the North and South Americas needs updating if it is to cope with the predicted increase in travellers.
Speaking in a panel session at Routes Americas 2018 on the state of the Americas region, IATA regional vice president for the Americas Peter Cerda said not enough was being done for long-term planning.
He added: "In Brazil there are 200 million people. Say half of those begin travelling we are going to be outdated (in infrastructure) not only on the ground but in the air.
"The sector has to be more collaborative, if you leave it to the governments then things are not going to happen. We don't have a vision, we don't have a policy and we don't have any aviation policy."
Cerda argued in South America much of the problem was created by short term thinking among governments who should really be looking 25 years ahead.
ACI North America vice president of air policy Matthew Cornelius said there is much as $100bn worth of work that needs to be done in the US alone but will require funding.
He added 60 percent of this money would need to be spent on terminal where facilities can be up to 50 years old.
Cornelius argued much of this could be funded via Passenger Facility Charges (PFC), if only the federal government would allow their introduction.
He added: "We're looking at getting the US congress out of our business and allowing the passengers who are using the facilities to help the investment."
Cornelius said while the Democrat party had long been supportive of such a changes, members of the Republican are now also becoming supportive of them.
He added: "It's the number one issue for the US. We don't have the flexibility to invest in some of our properties as much as we would like to.
"PFC really is the building block that allows us to build the facilities and create the competition. The whole idea is to get the federal government out of regulating that and we can lift the cap."
Cornelius also said a relaxation of foreign ownership rules in the US would also help improve the situation by driving more investment.
World Travel and Tourism Council regional director of Southern Europe and LATAM Maribel Rodriguez agreed closer cooperation between the private and public sectors would help improve the situation in the Americas.
And she urged government not to be tempted by protectionism as that only worsens the situation.
ACI-LAC director general Javier Martinez Botacio agreed liberalisation of the skies is the best way of guaranteeing a healthy future for the aviation industry in the region and said the association was working hard to achieve this.