Thanks this week to Beth Redpath, a research analyst at ASM. Beth delivers ASM's data and forecasting products, whilst carrying out in-depth market studies on client projects.
The sister company to Routes, ASM is the world's leading route development consultancy and has supported the creation of new air services since 1993.
---
Route 1:
Paris Orly – San Francisco – Papeete

Data
| | |
| --- | --- |
| Carrier | |
| Aircraft | Airbus A350-900XWB |
| Frequency | Two/three weekly |
| Start date | 11 May 2018 (TBC) |
| Distance | 15,773 km |
| O&D traffic demand (2017) | 53,329 |
| Growth % YOY | -16.5% |
| Average one-way fare $ (2017) | $1,117 |
Insight
French Bee is an ultra-low cost carrier, offering its first US service with the launch of Paris-San Francisco-Papeete. Operated using Airbus A350-900XWB aircraft, on a twice weekly schedule, the airline's customers will gain access to both Tahiti and the US through the San Francisco gateway.
While traffic was down by 17 percent YoY, from 63,871 two-passengers in 2016, a French Bee service will stimulate O&D demand by providing travellers with a wider array of flight options, when compared to what has otherwise been available.
French Bee will compete for market share against Air France and Air Tahiti Nui, who route Paris-Los Angeles-Papeete, to provide the only other US – Tahiti travel option. The LCC will employ its low-cost fares to attract traffic onto its service, away from those of its full-service rivals.
Service will operate 3 weekly from 20JUN18 to 02NOV18 and from 19DEC18 to 13JAN19. On Paris Orly – San Francisco sector, the airline will operate 3 weekly year-round when overall Tahiti sector operates twice a week.
---
Route 2: Muscat – Casablanca

Data
| | |
| --- | --- |
| Carrier | |
| Aircraft | Boeing 787-8/-9 |
| Frequency | Four weekly |
| Start date | 1 July 2018 |
| Distance | 6,445 km |
| O&D traffic demand (2017) | 22,813 |
| Growth % YOY | 18.2% |
| Average one-way fare $ (2017) | $231.40 |
Insight
Oman Air will expand its international network with the addition of a four times weekly Muscat – Casablanca service on its B787 aircraft. Currently, all traffic travels indirect between Muscat and Casablanca; the majority connecting through DOH (58 percent), DXB (18 percent), AUH (10 percent) and RAK (7 percent).
On one-stop itineraries, 20,963 passengers travelled to/from MCT and CMN in 2017, with most having flown on Royal Air Maroc (44 percent), Qatar Airways (22 percent) and Emirates (18 percent). A direct service will capture the existing O&D demand between Muscat and Casablanca, with Oman Air hoping to draw passengers from its competitors.
The launch of its Casablanca operation is scheduled to be preceded by that of its inaugural Muscat – Istanbul Ataturk flight, due Jun/18, as the airline continues to adjust its network to meet demand.
---
Route 3: Santiago de Chile – Orlando


Data
Carrier
Aircraft
Boeing

787-9

Frequency
Three weekly
Start date
2 July 2018
Distance
7,022 km
O&D traffic demand (2017)
61,580
Growth % YOY

5.13%

Average one-way fare $ (2017)
$446.48
Insight
LATAM Chile will continue to operate its Santiago de Chile service for summer 2018, with a Boeing 787-9 aircraft scheduled to fly three times weekly between the two cities. Sabre data indicates the airline to have increased its summer capacity by 81 percent, from 9,076 two-way seats (Jul-Aug 2016) to 16,432 (Jul-Aug 2017).
LATAM will utilise its extensive network to feed traffic onto its Santiago – Orlando route; from SCL the airline can connect passengers to the rest of Chile (where it serves a further 16 destinations). Likewise, from ORL, LATAM can ferry traffic on to its Peruvian hub and the rest of Latin America.
Source: Sabre Market Intelligence
---
Downloads
Aviation reports and resources to help you to understand your markets, engage with your key business partners and create new routes.
The Power of Route Forecasting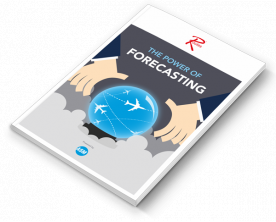 This new white paper examines how forecasting works and why it's important to both airports and airlines.
Indirect Traffic: The Key to New Routes?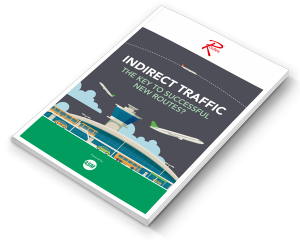 Indirect routes are often regarded as a pathway to successful new routes - but what are the facts behind the theory?
Fundamentals of Route Development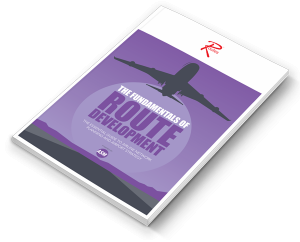 This guide explains the rules of route development and presentation advice when pitching to potential partners.