TAME EP open to codeshares in Ecuador
Foreign carriers are welcome to enter Ecuador market, the president of its national airline has said.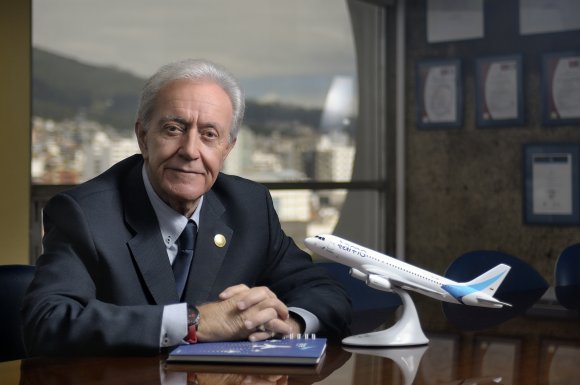 Ecuador's flag carrier, TAME EP, is open to codeshares with overseas airlines, Routes Americas 2018 has heard.
Speaking at the conference Ignacio Vallejo, president of the airline's board of directors said he welcomes overseas carriers entering the market.
"We are not worried about the presence of foreign airlines; on the contrary we welcome them," he said.
"We're also happy with low-cost carriers; competition develops creativity and we're sure we can compete effectively with those airlines."
According to Vallejo, new carriers in the market will enable TAME EP to connect its existing domestic routes with a wider network.
"We have our own destinations where other carriers don't want to run services, because the climate is bad and the airports are not very friendly," he said.
"This will have a positive impact on shared codes with destinations where international carriers might not fly.
Vallejo's confidence stems from the airline's five-year business improvement programme, which focuses on reducing costs while maximising revenue.
"Our strategic plan will provide at least 30 percent cost savings, with newer aircraft, hotel cost savings and other initiatives," he said.
"An airline company is the most fragile sort of business in the world. We have many components… and if a seat is empty then our product is destroyed. We can't simply store an empty seat in a warehouse."