Meridiana unveils new name and long-haul route ambitions
Italian carrier Meridiana has outlined its strategy following Qatar Airways' investment, which includes a rebrand, new routes and fleet expansion.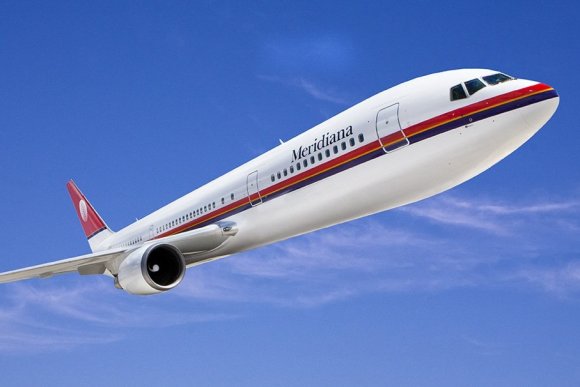 Meridiana is to rebrand as Air Italy as part of its ambition to transport ten million passengers per year by 2022.
The carrier secured investment from Qatar Airways in 2017, which acquired a 49 percent stake in holding company AQA Holding. It has now outlined its long-term vision as part of that deal.
In addition to the new name, Air Italy expects to have about 50 aircraft by 2022 having already committed to receiving 20 Boeing 737 MAX aircraft from April 2018, over the next three years.
It will also receive five Airbus A330-200 aircraft this year from the Qatar Airways' fleet, prior to these being replaced by Boeing 787-8 Dreamliner aircraft, commencing in May 2019.
In September 2018, Air Italy will be launching four weekly flights from Milan to Bangkok. Three additional long-haul destinations will be opened by the end of the year.
Further plans also include strengthening the short-range network to improve connectivity and launching the first long-range destination from Rome Fiumicino in 2019. Air Italy aims to fly more than 50 year-round routes by 2022.
Marco Rigotti, chairman of AQA Holding, said: "Our ambition is strong now as it has been throughout our history, starting with the aim of assisting in the development of tourism in Costa Smeralda and, later, to develop the leisure and charter Italian market place.
"Over the last ten years Meridiana has witnessed the radical transformation of the European aviation industry, characterised by a fierce competition. Air Italy aims to be a leader in the global industry, thanks to the airline's hub in Milan Malpensa, and the reinforced base of Rome Fiumicino, alongside the seasonal network from Olbia's Costa Smeralda heritage base which is also the headquarters of the airline."
Air Italy also said it will launch a codeshare partnership with Qatar Airways.