Thanks this week to Beth Redpath, a research analyst at ASM. Beth delivers ASM's data and forecasting products, whilst carrying out in-depth market studies on client projects.
The sister company to Routes, ASM is the world's leading route development consultancy and has supported the creation of new air services since 1993.
---
Route 1: Cancun to San Francisco

Data
| | |
| --- | --- |
| Carrier | |
| Aircraft | Airbus A320 |
| Frequency | Three weekly |
| Start date | 25 March 2018 |
| Distance | 3,888 km |
| O&D traffic demand (2017) | 250,943 |
| Growth % YOY | -13.9% |
| Average one-way fare $ (2017) | $296 |
Insight
Low-cost carrier Interjet continues to expand its US network with the addition of a 3x weekly service to San Francisco from both Cancun and Guadalajara. Flights are to be scheduled thrice weekly and operated by A320s, with service commencing on March 14th. In doing so, San Francisco will become the airline's 10th US destination.
To secure its market share, Interjet will offer relatively low air fares to stimulate traffic demand as well as draw passengers from existing direct services. On CUN - SFO, the LCC will attempt to undercut the air fares of United Airlines to capture the network carriers traffic. While from Guadalajara, Interjet will draw on the hybrid nature of its airline product to attract passengers away from Volaris, who operate a traditional low-cost model, by offering complimentary food and beverages as well as greater seat pitch to increase travellers' comfort.
---
Route 2: Bahrain to Bangalore

Data
| | |
| --- | --- |
| Carrier | |
| Aircraft | Airbus A320 |
| Frequency | Seven weekly |
| Start date | May 2018 |
| Distance | 3, 184km |
| O&D traffic demand (2017) | 17,075 |
| Growth % YOY | -7.5% |
| Average one-way fare $ (2017) | $163 |
Insight
Gulf Air looks to strengthen its position as one of the Middle Easts largest network carriers, with the relaunch of its Bahrain – Bangalore operation. The full-service carrier will now start a 7x weekly service from May 2018, using its A320 aircraft.
With direct flights, Gulf Air will hope to capture the traffic that currently travels indirectly, to the Indian megacity, on its Middle-Eastern competitors (17,025 two-way passengers, in 2017). The airline will compete against (amongst others) the one-stop itineraries of Emirates, Etihad and Air Arabia. The attraction of a direct service over non-direct, coupled with connection facilitation and utilisation of codeshare agreements (to provide feeder traffic) will give Gulf Air the opportunity to re-establish its BAH - BLR market share.
---
Route 3: St. Petersburg - Alicante


Data
| | |
| --- | --- |
| Carrier | |
| Aircraft | Airbus A319 |
| Frequency | One weekly (two - summer) |
| Start date | 28 April 2018 |
| Distance | 3,244 km |
| O&D traffic demand (2017) | 21,366 |
| Growth % YOY | 1.0% |
| Average one-way fare $ (2017) | $129 |
Insight
S7 develops its international network with the launch of its St. Petersburg - Alicante service. The route (due to commence on the 28th April) is scheduled to operate 1x weekly up to Jun/18, increasing to 2x weekly for the Summer season (Jun-Sep). All flights will be flown using the airlines A319 aircraft.
S7 has seen great demand to Spanish summer destinations on its services from Moscow, demand which it will hope to replicate with its LED – ALC operation. The airline faces competition from LCC Vueling, but will use its network and Oneworld alliance to feed traffic onto its Alicante service, from St. Petersburg.
Source: Sabre Market Intelligence
---
Downloads
Aviation reports and resources to help you to understand your markets, engage with your key business partners and create new routes.
The Power of Route Forecasting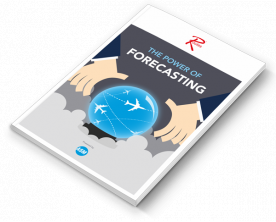 This new white paper examines how forecasting works and why it's important to both airports and airlines.
Indirect Traffic: The Key to New Routes?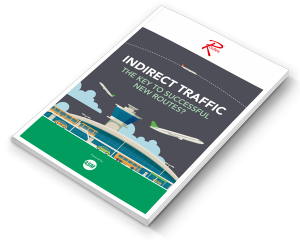 Indirect routes are often regarded as a pathway to successful new routes - but what are the facts behind the theory?
Fundamentals of Route Development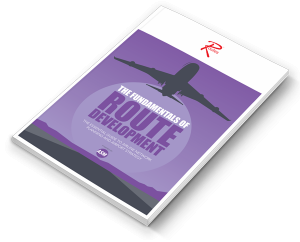 This guide explains the rules of route development and presentation advice when pitching to potential partners.