Jetstar to take long-range Airbus A321neo
Qantas Group has converted 18 A321neo orders to the A321neoLR, which will be used by its low-cost carrier Jetstar.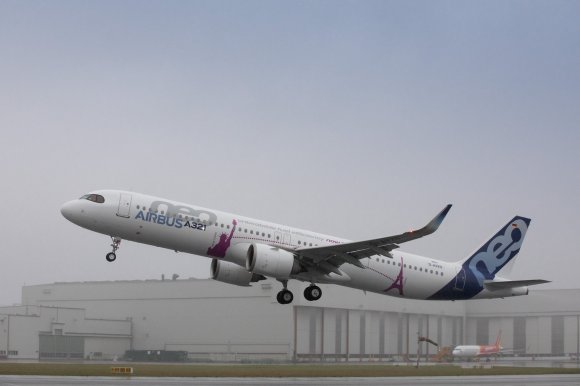 Qantas Group has confirmed that it will take delivery of 18 Airbus A321neo long-range (A321LR) aircraft from mid-2020. The aircraft will come from a previous order for 99 A320 aircraft.
Jetstar will operate the A321neoLRs on routes like Melbourne and Sydney to Bali, currently operated by the 787-8 Dreamliner.
The arrival of the first four long range neos will add capacity on these routes with potential to also free up some 787-8 flying time for use on other leisure routes such as Vietnam, China, Thailand and Hawaii.
All 18 A321LR are expected to be delivered by the end of 2022 to replace Jetstar's oldest A320s for use on domestic and international routes, and will each deliver a fuel burn improvement of about 15 per cent.
Qantas said it "retains flexibility" with the sequencing of the rest of its A320neo order, which is approximately an even split of 232-seat A321LRs and 186-seat A320neos.
"The order is primarily focused on aircraft replacement but with scope to allow for growth depending on market conditions," the group added.
Jetstar is made up of Jetstar Airways in Australia and New Zealand, Jetstar Asia in Singapore, Jetstar Pacific in Vietnam, and Jetstar Japan in Japan.