LEVEL in talks with Boeing and Airbus over fleet expansion
British Airways owner International Airlines Group (IAG) is in talks with Boeing and Airbus about acquiring new aircraft for LEVEL as it seeks to further expand the brand.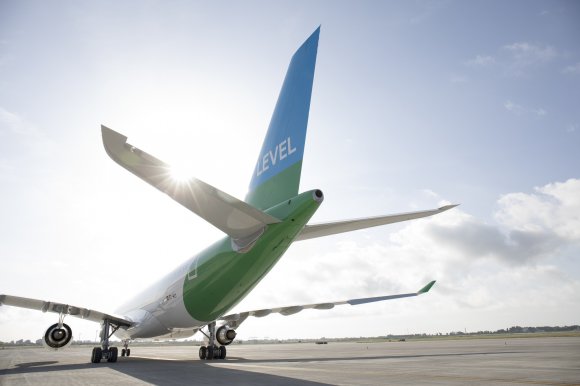 IAG is in discussions with Boeing and Airbus about the future aircraft for long-haul low-cost subsidiary LEVEL, chief executive Willie Walsh has confirmed.
Speaking to analysts following the publication of the group's financial results for 2017, Walsh said he has been "very encouraged" by the performance of LEVEL so far and expects the carrier to have five A330-200s this year, up from two when it launched in June 2017.
"Our plan in the short term sees us getting to about 15 aircraft but with the opportunity to build on that," he added. "The five aircraft [so far are Airbus A330-200s] but we do have opportunities to switch to the 787. And we are in discussions with Boeing and Airbus about the future aircraft for LEVEL."
After launching operations from Barcelona in June, the carrier will base two Airbus A330-200 aircraft at Paris Orly from July 2018. It will serve Montreal, New York Newark, Guadeloupe and Martinique from the new base, with the flights to be operated by staff who currently work for IAG's French airline OpenSkies.
From Barcelona, the airline operates flights to Buenos Aires Ezeiza, Los Angeles and Oakland. It will introduce a Boston link from March 2018, replacing the Punta Cana route.
"LEVEL has exceeded our expectations in terms of performance," said Walsh. "We believe there's a lot of opportunities for us."
IAG, which also owns Aer Lingus, Iberia and Vueling, added that overall group capacity would increase by 6.7 per cent this year, up from 2.6 per cent in 2017. But Walsh said the growth would not be "ill disciplined".
"Capacity growth will simply be very, very sensible," he stressed, saying IAG would build on the strength of its network across the North Atlantic and across the South Atlantic, as well as "taking advantage of the economic upturn" in some of the key economies it serves.
Alex Cruz, the chairman and chief executive of British Airways, added there would be a "limited amount" of aircraft leasing this year but ruled out wet leasing more aircraft from Qatar Airways.
The airline leased nine Airbus A320s from the Gulf carrier last summer and applied to lease six in December 2017, a move which was later cancelled.
Cruz said: "There will be a limited amount of leasing this year. We are covering some of the lines with our own aircraft, and we will evolve from there. But no Qatar aircraft."
The second episode of the Routes Podcast featuring Willie Walsh is available to download here or on iTunes.