Analysis: Australia's international market growth
Routesonline provides a snapshot of Australia's leading international airlines and airports, as well as the most used aircraft types on international flights.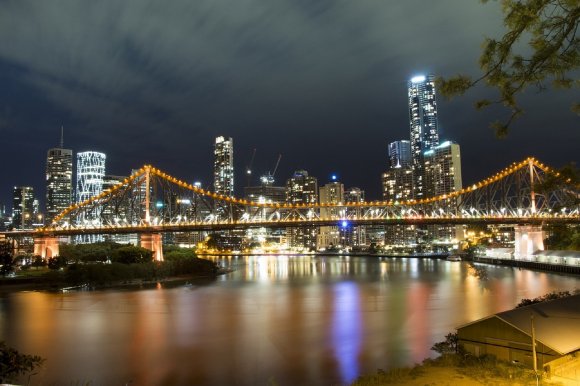 With Routes Asia 2018 fast approaching, Routesonline looks at the growth of Australia's international aviation market.
The data is all supplied by OAG Aviation using its OAG Schedules Analyser tool.
Scheduled international capacity from Australia (2008-2017)
Routesonline's analysis of published schedules for the past ten years shows that international air capacity from Australia rose from 16.3 million available seats in 2008 to 26.5 million in 2017. This represents growth of 62.3 percent across the period. In the last calendar year, international capacity increased by 5.8 percent after adding more than 1.5 million available seats.
International traffic trends in Australia during the first-half
A closer look at flight schedules for the first half of 2018 shows that international air links from Australia are continuing to grow. According to OAG Schedules, a total of 13.5 million seats are on offer during the six months to June 2018, compared with 13 million for the same period a year ago.
Top ten international airlines in Australia
A total of 67 airlines offered international flights out of Australia in 2017, with almost a quarter offered by flag carrier Qantas and its low-cost arm Jetstar. Together the two airlines accounted for 24.7 percent of all international capacity during the year.
Emirates ranked second in the top ten, helping to put the United Arab Emirates as the second-fastest growing overseas market in percentage terms between 2012 and 2017.
Emirates and Etihad have been the carriers driving the growth, accounting for 85 percent of the number of Australia to UAE departure seats in 2017. Qantas was third with almost 350,000 seats, however, in late 2017 the carrier confirmed it would reroute its Sydney to London services via Singapore rather than Dubai.
Top ten international airports from Australia
The main international destination for flights from Australia is to Singapore Changi. More than 3.6 million available one-way seats were on offer in 2017, equivalent to 9,888 departure seats per day.
Nine airlines offered Australia-Changi services last year: Singapore Airlines (54.1 percent capacity share); Qantas Airways (14.2 percent); Scoot (11.2 percent); Emirates (8.8 percent); Jetstar Asia (4.1 percent); British Airways (3.0 percent); Jetstar Airways (2.5 percent); SilkAir (2.0 percent); and Tigerair Singapore (0.1 percent).
Including Trans-Tasman figures, Auckland International ranked second in the top ten with in excess of 3.2 million seats while Denpasar-Bali edged out Kuala Lumpur into third. However, earlier this year Malaysia Airlines confirmed plans to reinstate direct flights between Kuala Lumpur and Brisbane from 6 June 2018, a service it last operated in August 2015. The four times weekly service will be provided using an A330-300 with up to 290 seats.
Fastest-growing major airlines in Australia's international market (2016 vs 2017 - more than 100,000 available seats)
Year-on-year data comparison shows three of the top five fastest-growing major airlines serving international markets from Australia were Chinese, underlining the growth between Australia and China since a deal to remove airline growth restrictions in 2016.
In 2017, Hainan Airlines added Brisbane-Shenzhen to its network after adding Melbourne Airport to Changsha and Xi'an Xianyang, and Sydney Kingsford Smith-Changsha in 2016. In total, the carrier operated 450 flights from Australia to mainland China last year, compared with 118 in 2016 and just three in 2015. One-way capacity increased from 29,781 in 2016 to 112,301 in 2017.
LATAM Airlines Group recorded capacity growth of 72 percent in 2017 after adding Melbourne Airport to Santiago (CL) to its network, while China Eastern ranked third with an increase of 35.5 percent.
Main aircraft in operation on international flights from Australia in 2017