Canada - next stop for Norwegian?
Norwegian has so far concentrated on expanding its transatlantic services into the US and Argentina, but Canada appears to be next on the radar of the long-haul low-cost carrier - and its first routes to the North American country could be just months away.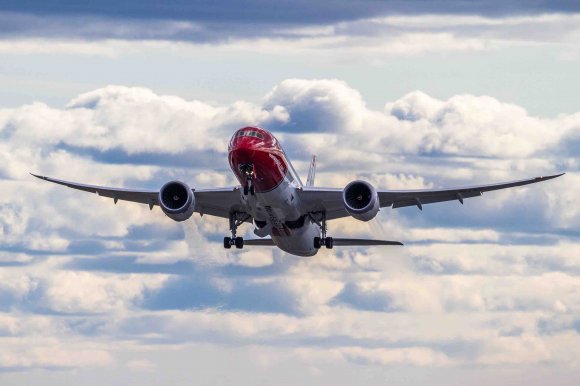 Norwegian is set to add Canada to its route map after applying to the Canadian Transportation Agency to launch operations to the country from July.
The application by the airline, as first reported by sister stream Airlineroute, seeks "an exemption to permit it to sell, cause to be sold or publicly offer for sale in Canada a scheduled international service" between the country and member states of the European Community, in the absence of a licence.
It adds that Norwegian has applied for a scheduled international licence but, as the application is not yet complete, an exemption has been requested so commercial operations can begin on 23 July 2018.
However, the application also notes that the carrier is in the process of obtaining a Canadian aviation document (CAD) from Transport Canada, which is required to complete the licence application. This is expected to be issued before its intended start date.
The application to the Canadian Transportation Agency does not list potential destinations in Canada.
A Norwegian spokesperson told Routesonline: "As an ambitious airline with a huge aircraft order, it's no secret that we have plans to expand to other parts of the world.
"While Canada is an interesting market, it's too early to confirm route plans and we still seek full approval from the Canadian authorities to commence services."
Norwegian has been a disruptive force in the European aviation industry in recent years, adding large amounts of low-cost capacity and rapidly increasing the number of it routes operates, particularly to transatlantic markets.
According to figures from OAG Schedules, strong growth markets outside of Scandinavia have been London Gatwick with 2.6 million available seats in 2017, compared with 881,549 seats in 2012, and Barcelona El Prat with 1.26 million last year, up from 243,734 five years earlier.
In 2017, Norwegian added 15 destinations to its network as it continued to push its long-haul low-cost strategy, flying primarily from the UK and Ireland to secondary airports in the US.
From London Gatwick the airline added Denver and Seattle-Tacoma, alongside routes from Belfast International to New York Stewart and Providence.
Chief executive Bjørn Kjos has stated that Norwegian's global expansion will be "more important than ever" as it seeks to get better symbiosis between its long-haul and short-haul networks.
Top ten Europe-Canada routes in 2017 by two-way capacity (source: OAG Schedules):
| | |
| --- | --- |
| Route | Two-way capacity |
| London Heathrow - Toronto Lester B Pearson | 1302306 |
| Paris Charles de Gaulle - Montreal Pierre Elliott Trudeau | 1283488 |
| Frankfurt International - Toronto Lester B Pearson | 796828 |
| Amsterdam - Toronto Lester B Pearson | 772204 |
| London Heathrow - Vancouver International | 609016 |
| Paris Charles de Gaulle - Toronto Lester B Pearson | 587565 |
| London Gatwick - Toronto Lester B Pearson | 478792 |
| Dublin - Toronto Lester B Pearson | 434954 |
| London Heathrow - Montreal Pierre Elliott Trudeau | 405940 |
| London Heathrow - Calgary | 383106 |