Newcastle Airport's international ambitions
Newcastle Airport is set to become New South Wales' second international airport and is targeting services to Fiji, New Zealand and beyond.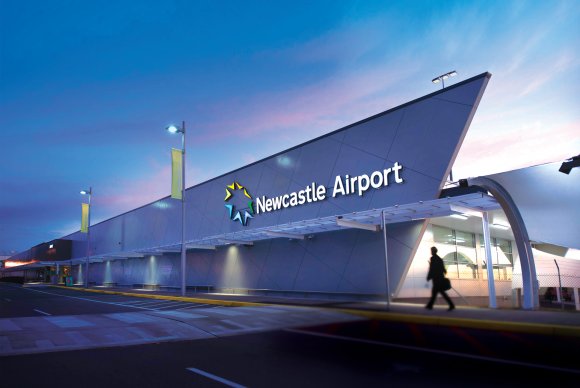 As part of its involvement in Routes Asia 2018, Routesonline spoke to Newcastle Airport in New South Wales to hear its route development plans.
What have been your most notable route successes?
Prior to 2003, passenger movements through Newcastle Airport (NTL) were approximately 200,000 per annum. In a period of 12 months, services were launched to Melbourne, Brisbane, and Gold Coast. The result was a four-fold increase in passenger volumes in the course of only a few years. These services not only improved connectivity for leisure travellers, but also provided an important link for business travellers which resulted in a 25 percent increase in observed business traffic between our catchment and Victoria/Queensland between 2002 and 2007.
What are your next targets for route development?
Newcastle Airport is international ready and serves Australia's largest regional economy. Our catchment never ceases to remind us how important direct international services are to them. Strong route development opportunities include direct services to Fiji and New Zealand, which both support high demand for onward connectivity to the US. Direct routes to South East Asia are also a high priority, with Bali and Singapore on our radar. Our region demonstrated international appeal with a 26 percent increase in overnight visitation to the region in 2017, and as the state's second international-capable airport, NTL presents attractive opportunities to capitalise on the expected growth of Chinese visitation to Australia and New South Wales.
What are the major opportunities facing the region?
The region is undergoing significant changes which presents opportunities to continue this growth and attract international visitors across several demographics. The construction of the University of Newcastle's AU$95m city campus has already proven attractive to international students and academics, prompting over 600 global conference delegates to visit Newcastle in the space of six months.
Newcastle's city revitalisation plan will see its commercial district grow and residential development will attract a professional labour force into the city centre. The Hunter region has seen double the state's average in terms of cumulative job growth over the past 2.5 years and has the second highest annual employment growth across Australia's top ten most populous cities. Overall, it is estimated the region will be the state's fastest growing region outside of Sydney, increasing by 19 per cent over the next 20 years.
What is your main message at Routes Asia?
With our international operations and facilities ready, Newcastle Airport is set to become New South Wales' second international airport – only one question remains: which carrier will take advantage of the opportunity? Airlines and other aviation partners can connect with us at our hosted network stand on the Routes Asia show floor. We invite all delegates to discuss business cases and opportunities to become Newcastle Airport's first international service.