Incheon hopes to expand long-haul network
Seoul Incheon International Airport to diversify its network and boost connecting traffic using Asia's emerging low-cost carriers.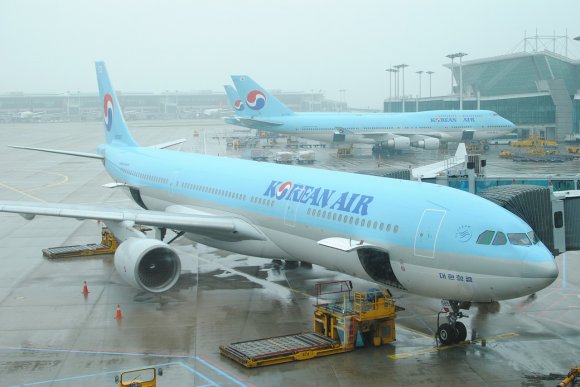 As part of its involvement in Routes Asia 2018, Routesonline spoke to Seoul Incheon International Airport to hear its route development plans.
What have been your most notable route successes?
2017-18 marks an even more remarkable year for Incheon Airport. Last year the number of international passenger increased by 7.5 percent to 62 million, which tripled since the opening. This growth was boosted by 27 new routes (including development of existing services) in just 2017 alone, connecting 195 destinations in 58 countries. Among the new services, three new routes are long-haul networks to America and Europe (ATL, MEX, BCN), and three new airlines (Pan Pacific, Pal Express, Aeromexico) successfully launched services at Incheon.
The three new long-haul routes are significant in that these contribute in making Incheon Airport a worldwide hub, since Incheon's network is currently more focused on short- and medium-haul networks. Furthermore, Jeju Air recently started its service to Common Wealth of Independent States, which is the turning point for Korean LCCs' expanding their network horizon beyond Asia.
What are your next targets for route development?
Incheon Airport will continue its efforts to expand long-haul networks. We will diversify our network by attracting new destinations as well as strategic long haul routes by mega carriers. Incheon Airport will also facilitate partnership between Korean carriers and their foreign alliance partners, such as KE and Delta, so that they can create more transfer traffic. At the same time, we will focus on boosting connecting traffic using Asia's emerging low-cost carriers.
What are the major opportunities facing the region?
The number of travelers in Asia Pacific region is rapidly growing. The main reason is because their income has increased, while low-cost carriers have emerged in Asia Pacific region and the airfares have dropped, making them more accessible to traveling abroad. Moreover, since travelers in Asia Pacific region tend to spend much when they travel, it makes the Asian region more attractive destination to airlines. Specifically, the outbound travelers in Korea have increased dramatically for the past few years, and more than half of the Korean population flew abroad for the last year only.
What is your main message at Routes Asia?
Incheon Airport opened its state-of-the-art Terminal 2 in January 2018. The new terminal will significantly increase the airport's capacity for the future. The passenger capacity is increased by 18 million to 72 million passengers annually. Also, Incheon Airport can handle over 1,000 flights a day, securing suitable capacity as a large-size hub airport.
In addition, Incheon Airport plans further expansion project (fourth phase) to proactively respond to increasing demands. Upon completion in 2023, the airport will be able to handle 100 million passengers annually. With additional capacity, Incheon Airport will continue its efforts to expand route network, attracting more international traffic and routes at Incheon Airport.