Asia's biggest airlines to discuss new route opportunities in Brisbane
Asia Pacific's aviation industry leaders are gathering in Brisbane at the 16th annual Routes Asia to plan and negotiate new air services within the region.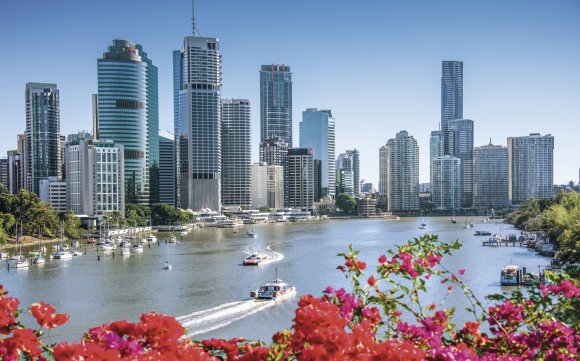 Routes Asia 2018 will bring together 950 delegates taking part in 2,350 meetings, with a diverse range of airline representatives from full service to regional low cost carriers travelling from all corners of the globe to take part in the event.
Carriers in attendance include Qantas, China Southern Airlines, Norwegian, Korean Air, British Airways, Air China, IndiGo, and American Airlines. Around 96 airlines, 146 airports and 23 tourism authorities are expected in total.
Routes Asia brings together airlines, airports and tourism authorities to develop air route networks. It moves to a new city every year to highlight the diverse aviation markets within Asia. The 2018 event is hosted by Brisbane Airport Corporation, Brisbane Marketing, Tourism Australia and Tourism Events Queensland at the Brisbane Convention and Exhibition Centre.
Industry experts will explore the major challenges and opportunities for Asia Pacific's aviation sector in a series of conference sessions, including: how the region can deal with overcapacity, whether low-cost carriers can continue their phenomenal growth, safety and security concerns and protectionist barriers.
High-profile speakers include: Gareth Evans, Chief Executive Officer, Jetstar Group; Rob Sharp, Group Executive, Virgin Australia Airlines; Nadda Buranasiri, Chief Executive Officer, Thai Air Asia X Co Ltd and Conrad Clifford, Regional Vice President for Asia Pacific, IATA.
As the gateway to Queensland, Brisbane Airport is Australia's third-largest hub and recorded decade-high growth in international traffic in 2017, with many international carriers increasing the frequency of their services to accommodate the demand.
Brisbane Airport is Australia's most domestically connected hub; in 2020 the airport's new runway will open, effectively doubling the city's aviation capacity and positioning Brisbane as the future major gateway to Australia.
Brisbane is currently on the cusp of an exciting new era with landmark investments such as Star Entertainment Group's Queen's Wharf, the Howard Smith Wharves development, the Port of Brisbane's new Cruise Terminal, Mount Coot-tha enhancements and developments across city precincts set to attract international visitors from all corners of the globe.
"This is the perfect time for Brisbane to host Routes Asia and showcase the major investments taking place at the airport and across the city," said Steven Small, Brand Director of Routes.
Continuing, he stated: "The event will deliver significant opportunities for new business delevlopment and help the airport and city to achieve its target of doubling jobs, and passenger numbers."
Julieanne Alroe, Brisbane Airport Corporation CEO and Managing Director, said, "It is a truly exciting time for Brisbane filled with much opportunity and we look forward to showcasing the best our city has to offer to delegates attending Routes Asia, building new partnerships, sharing valuable ideas and, last but not least, planning the future of our city, state and industry."