Air Canada nears deal for Air China JV
A joint venture between Air Canada and Air China is expected to conclude in the coming months which will allow Canada's flag carrier to compete "more aggressively" in the Pacific market, according to its chief financial officer.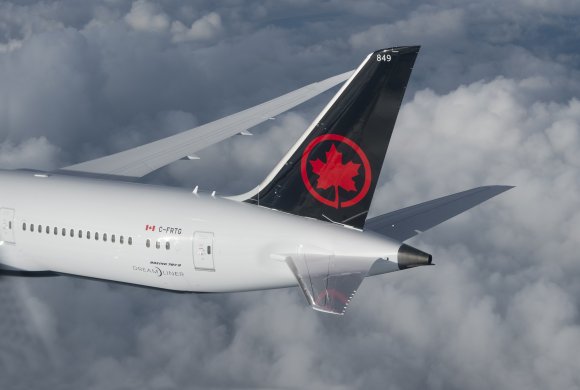 Air Canada's chief financial officer Mike Rousseau has said the airline is confident of agreeing a joint venture with Air China in the coming months following more than a year of talks.
The two Star Alliance carriers already have a codeshare and lounge agreement, which will be expanded from April.
Air China will place its code on Air Canada's new daily Montreal-Shanghai flight, as well as Air Canada's flights from Vancouver to Victoria, Kelowna, Saskatoon, and Regina.
In addition, Air Canada will place its code on Air China's flight between Beijing and Zhengzhou, Xiamen, Shenzhen and Nanjing as well as Air China's flight between Montreal-Havana, Cuba.
However, the new JV will ensure even closer cooperation. Speaking to analysts, Rousseau said that a meeting was scheduled in May to "put the finishing touches" on the deal.
"We want to make sure that on both sides we get it right," he said. "And certainly our expectation is that Air China will be a great partner for us."
He added that the deal would "certainly be of assistance to us in competing more aggressively".
The planned JV looks set to be signed during the 2018 Canada-China Year of Tourism. Capacity between Canada and China has increased markedly in recent years, in particular since a new Air Services Agreement was signed in late 2015 that increased the number of cities Canadian and Chinese airlines can serve from 12 to 18.
According to figures from OAG Schedules, overall two-way capacity has grown from 1.38 million seats in 2012 to 3.1 million in 2017.
In January, it was also confirmed that Hainan Airlines would on 25 May 2018 begin a twice-weekly service to Vancouver International Airport (YVR) from Shenzhen Bao'an International Airport (SZX), via Tianjin Binhai International Airport (TSN).