Customer focus and transparency are key for low-cost and legacy carriers
A focus on exactly what the customer wants is benefiting both the LCC and legacy sectors, delegates at Routes Asia 2018 in Brisbane were told.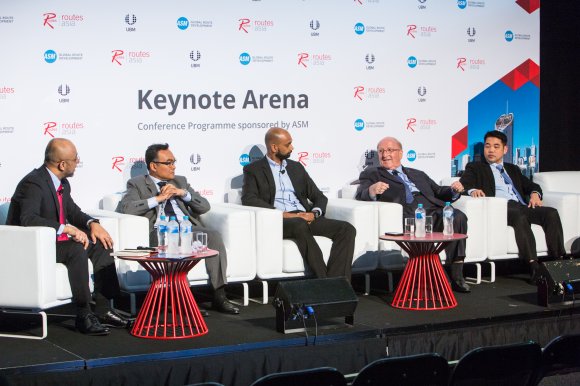 A focus on exactly what the customer wants is benefiting both the LCC and legacy sectors.
American Airlines manager, international planning Henning Greiser said the introduction of a basic economy service with pre-allocated seats and hand luggage only had benefited the airline.
He added it also supplies the airline with the opportunity to upsell customers the services they would have bought as part of a bigger ticket.
Greiser said: "When customers scan the websites, they see the lowest fare and go for it. As long as you are transparent you can really encourage upselling."
He argued serving a number of lesser known destinations like Missoula in Montana or Panama City in Florida allowed them to compete against LCCs, especially if they could the hub out of them.
Meanwhile, Jetstar Group head of network and schedule Edward Sanders said the airline was benefiting from having four separate airlines serving Japan, Vietnam, Singapore and Australia and New Zealand under the same brand.
He said this would allow passengers to travel from Singapore to Hawaii under a single brand.
Meanwhile, Philippine department of tourism head, route development, Erwin Fernandez Balane said a focus on working with everyone from local hoteliers to travel agents gave the destination a fully joined-up proposition for airlines looking for new routes.
Kansai Airports/VINCI Airports corporate executive vice president CCO-aeronautical Gregory Jamet added a focus on efficiency was also proving beneficial for the market, as their ability to turnaround a narrow bodied aircraft in one hour was proving.