A321neos to free up Jetstar's 787s for new services
The forthcoming delivery of 18 Airbus A321neo LRs to the Jetstar Group should free up the airline's Boeing 787s for new and existing leisure flights.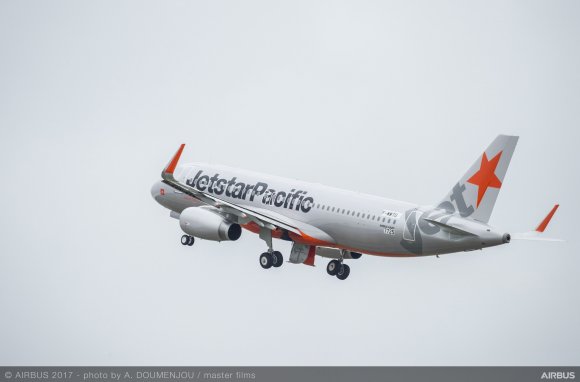 Speaking at Routes Asia 2018 in Brisbane, CEO Gareth Evans said the aircraft would be able to operate on the Australia East Coast-Bali routes which are currently out of reach of the group's fleet of A320s.
He added this would create new opportunities for the fleet of 787s, once the Airbus aircraft are delivered between 2020 and 2022.
Evans said: "They're going to be fantastic aircraft for us. We can use them both domestically in Australia and internationally.
"During the day we can use them (the A321neos) domestically then they can head to Bali overnight and will free up the 787 on new markets or existing markets.
"We're taking a low capital aircraft and liberating a high capital aircraft and that's the business case we're looking for."
However, Evans added despite the Airbus' impending international use, it does not mean it will be fitted out with a business cabin that would then be available on domestic routes.
"What we're not doing is we're not replacing the 787s to Bali; we'll still have them operating to Bali and still offer the same configuration," he said.
"I haven't finalised it (the A321neo configuration) but I think that (a business cabin) is unlikely as that would mean bringing business class into Australia and I would have to speak to my boss about that.
"It is highly unlikely there would be business class in this aircraft as they will be largely domestic."