Qatar vows to do "whatever it takes" to create Brisbane route
The airline's key figure Fathi Atti affirms its desire to launch services to the Queensland capital.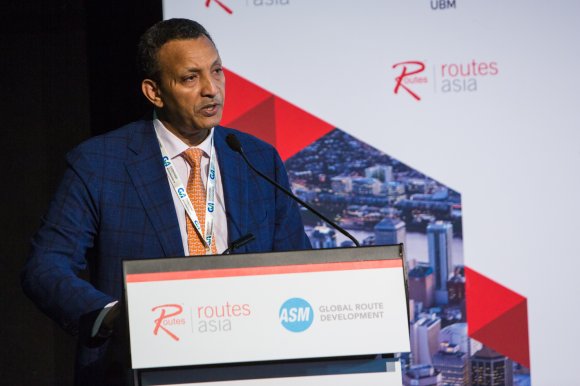 Qatar Airways is determined to overcome the legislative hurdles to create a route to Routes Asia 2018 host Brisbane.
Fathi Atti, advisor - aviation and air transport matters, told the event's conference programme that the airline would be making the city a key priority.
"My colleague Akbar Al Baker (CEO of Qatar Airways) has said this before and it hasn't happened yet," said Atti. "But we will do whatever it takes to get a route into Brisbane."
Qatar had been expected to launch a Brisbane route in 2015 when it struck a deal with the Federal Government to increase capacity by up to 50 per cent.
At the time Gold Coast mayor Tom Tate told the Gold Coast Bulletin he congratulated the airline for its Brisbane plans, "as I know they always intended for Brisbane to be the entry point into Queensland and this gives our city a great opportunity to continue to develop our relationship".
Atti presented to the Routes Asia audience, stating that Qatar Airways has "earned the right to compete in Australia" and criticising the "blockade" which has hamstrung its growth ambitions in the region.
Figures presented by Atti showed that Qatar, which has 153 destinations, operates just 21 frequencies into Australia. This, he said, shows that the airline is under-represented in the country.
This compares to Etihad's 63 frequencies with 77 destinations, and Emirates' 84 frequencies with 140 destinations.