Routes revisited: Budapest five years on
As part of our series speaking to previous Routes hosts, we see the progress made at Budapest since it hosted Routes Europe five years ago.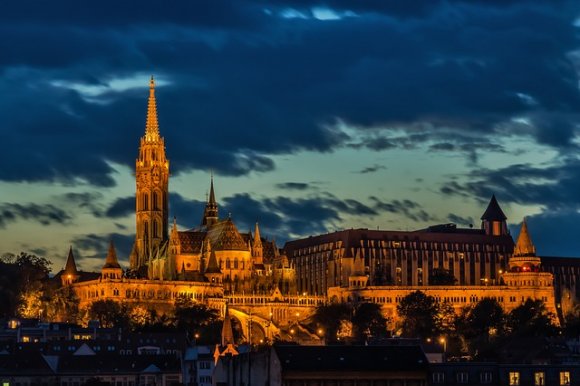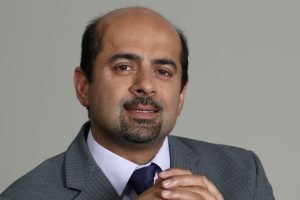 It's been five years since Budapest hosted Routes Europe. In this period the airport has grown significantly, including an exceptional 25 new routes secured in 2017.
We spoke to Kam Jandu, chief commercial officer, to understand more about the airport's success.
Q: You have achieved excellent success securing new routes in recent years - what are the main factors behind this success?
A: BUD operated 125 routes (to 99 destinations) in 2013, whereas 163 routes were operated (to 111 destinations) in 2017. Last year was exceptional, we secured 25 new routes. There are various factors behind this success.
BUD was always commercially driven and passionately looked after new opportunities. Our airport operation set up is flexible enough to provide services for all type of segment, from ultra-low cost airlines to full service long haul operation. A perfect example is our new pier development. We are building a new pier which will support wide body operation as well as walk-in walk off procedure.
Moreover our incentive scheme is also very lucrative for all segment, BUD supported 72 percent of the total traffic in 2017. Our airline team is busy all year around attending Routes, IATA and other conferences doing HQ visits, while the marketing team supports the existing partners with local promotions, airline marketing actions.
We have an easy task as Budapest is a quite charming and trendy destination these days; the city is full of tourists even in the low season. BUD has been awarded by Skytrax five years in a row, so our passengers also acknowledge the improvements we did for them.
Q: What are your major network goals and strategy in the future?
A: There are still plenty of white spots for us. We are concentrating on both frequency increases within Europe and new long haul operations to the US and Asia.
Last year we had only Toronto operating on Transatlantic routes, while this year LOT is launching JFK, Chicago and AA is operating Philadelphia from May.
We were lobbying quite heavily for US route, as the market potential is enormous – we had over 800 PDEW between BUD-US without a single direct flight, whereas WAW had less PDEW but three direct destinations.
LOT has enough capacity, so establishing a second hub out of Poland is win-win situation for both of us.
We experience steep growth on the Asian market as well, inbound like from China, Korea and India or outbound like Thailand and Indonesia.
We are also looking to strengthen our relationship with our partner airlines. We've just launched unique promotion in cooperation with Heinemann Duty Free – Wizz Air and Budapest Airport, where passengers got free on board service provided they spend €50 or €75 in our duty free shop. The first results are very exciting. These new initiatives helps us to keep lower our aero charges and increase our revenue from retail.
Q: Your growth looks set to continue in 2018 with an additional one million seats for S18; how much more growth do you believe is possible at BUD?
A: Yes, BUD is continuously growing for 51 months, which resulted double digit growth in the last three years.
The air travel penetration in Hungary is still lower than in the EU, therefore I expect the growing trend is continuing on a moderate level.
I believe in the market and the attractiveness of Budapest, therefore BUD brought forward and extended its infrastructure development plans.
Now we plan a new Terminal 3 to be ready in 2022 as the present infrastructure will be insufficient by that time; we are also evaluating a self-connecting product.
We have 50 percent low-cost penetration offering competitive fares and relatively short distances at the airport, therefore BUD is ideal for self connecting passengers. Without home carrier, the transfer product is missing for us, therefore I believe such product can attract more passengers via BUD, which would enhance our retail revenues as well.
Q: It's been five years since you hosted Routes Europe - what impact has the event had on your airport?
Routes Europe event was the most successful one in terms of attendees at that time.
We could increase the awareness of the city, put Budapest on the map and show hidden treasures to those decision makers who never been to Budapest before.
Since than I talked to several people who told me that they came back with their family because the wanted to explore the city more. It's hard to judge what would have been the growth level without Routes EU, but it definitely contributed to our 54 percent growth since 2013.
Q: Is there anything else you would like to share with our readers?
A: Fly to BUD and be part of the success story!