Price deregulation to make Chinese carriers stronger
The relaxation of a domestic price cap in China underpins significant market developments - and could make outbound travel even stronger than expected.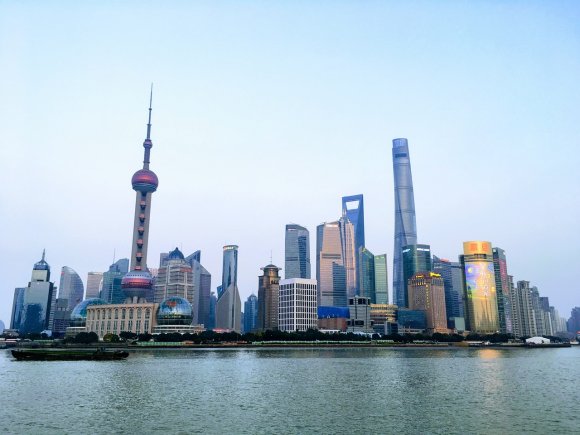 In early January 2018, Chinese carriers were given greater freedom to set fares on some 300 domestic routes. As long as five carriers are competing on a route, prices can be increased up to 10 percent beyond the previous cap. The move is a continuation of the Civil Aviation Administration of China's (CAAC) policy to provide improved pricing fl exibility for the country's carriers.
Previously, CAAC addressed the other end of the ticket spectrum, allowing Chinese airlines to drop prices, primarily so they could compete with high-speed rail. This affected just 31 routes, however.
The January announcement was welcomed in the financial world with the shares of Air China, China Eastern and China Southern all jumping 10 percent or more. But it is how the move will play out in the longer term across the global market that could have the biggest impact on the industry.
Bullish projections
"The progressive liberalisation of domestic air fares in China is long overdue and will give the Chinese airlines greater upside in maximising their passenger yields and profitability, especially during peak season," says Corrine Png, chief executive of Singapore-based analyst Crucial Perspective.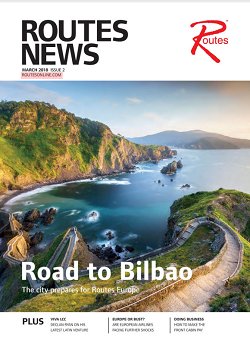 ---
This article first appeared in Routes News edition 2 2018
---
"Given the slot constraints at the major Chinese airports, this enables the Chinese airlines to boost their revenue base – in addition to up-gauging to larger aircraft – on routes where travel demand growth is strong and outpaces their capacity expansion."
In short, the price deregulation should make Chinese carriers stronger, enabling them to charge more when demand warrants it. That will ultimately translate into the routes they choose to fly and the aircraft they operate. Added to this are the well-documented, bullish projections about Chinese air travel in general. China is predicted to supplant the US as the world's largest aviation market by 2022. This will further strengthen the position of homeland airlines.
Crucial Perspective suggests air traffic capacity increases and growth in China will align in 2018 with both jumping about 12 percent. After that, it seems likely that growth will surge ahead of capacity, driven largely by Chinese outbound travel. This is despite a Boeing forecast that Chinese carriers will order more than 7,200 aircraft over the next 20 years, valued at $1.1trn.
There is also the introduction of the Chinese-manufactured, narrow-body Comac C919 jet to consider. There are more than 700 orders for the C919, which is due to enter service with China Eastern in 2021. This positive picture is further enhanced by a flurry of activity in the sky and on the ground that will enable Chinese carriers to realise efficiencies to add to the deregulation boon.
CAAC's Air Traffic Bureau is engaged in a Civil Aviation ATM Modernization Strategy (CAAMS) to tame a huge airspace that covers 11 flight information regions and 10 million square km, for example. Meanwhile, the number of commercial airports will reach close to 250 by 2020.
Star of the future is a new $13bn Beijing airport in the suburb of Daxing. It will handle 100 million passengers per annum and be the new home of China Eastern. China Southern are also expected to have a significant presence there.
Tension points
However, there are some remaining issues. Png points to the "the negative impact of higher fuel prices as the Chinese airlines are unhedged". Recently, China Eastern and China Southern have both posted a reduction in their quarterly profits. There's also increased competition. Donghai Airlines, Ruili Airlines and Loong Air are among a number of smaller carriers taking to the skies to serve a select number of locations.
There are a couple of points of tension too; Taiwan and South Korea. China Eastern and Xiamen Airlines had to cancel a host of services over the Chinese New Year in mid-February after Taipei refused to authorise the flights. The move is seen as a response to new Chinese air routes that touch on Taiwan – and are being used by the two airlines in question. Taipei believes these routes contravene a 2015 deal to discuss such flight paths before they come into operation.
For its part, China says the routes were designed back in 2007 to ease congestion and, while it had advised Taipei of the flight paths, it did not require consent. Crucial Perspective expects ChinaTaiwan relations to continue worsening in 2018, until "at least after Taiwan's mid-term local municipal elections" late in the year, although, generally speaking, China's big three airlines are not overexposed in the market.
Meanwhile, various travel bans to South Korea stemming from a US missile deployment in the country and the US's ongoing spat with North Korea has also affected air passenger traffic.
Outbound travel
The various dynamics at play will doubtless have a knock-on effect internationally. While Png stresses that the pricing deregulation will largely affect domestic routes, she accepts that "there could be some incremental traffic diversion at the margin".
She continues: "For example, for Chinese leisure travellers who are undecided between travelling to a domestic destination versus an international destination for holiday, some may potentially opt for international travel instead if the domestic fare rises too significantly."
In other words, Chinese outbound travel may be even stronger than expected. China is already the world's largest source of outbound tourists and also is the fourth most popular destination for inbound tourists. The China National Tourism Administration said 127 million domestic tourists took outbound trips in 2017. The boost to profits caused by the price relaxation and the switch to a more market-based pricing dynamic should also improve overall performance in Chinese carriers and facilitate a competitive mindset that will serve them well in the international arena.
Certainly, there is every reason to be cautiously optimistic for Chinese airlines in the next few years. According to Crucial Perspective, the only market where there may be oversupply is Australia/New Zealand. Capacity in the first quarter of 2018 has grown 23 percent year-on-year; in contrast, Chinese services to North America have grown only 6 percent, likely leading to improved yields on an important sector.
China-Europe capacity is estimated to be 11 percent up year-on-year in the first quarter while Asia is more of a mixed bag. South Korea, Singapore and Japan are all seeing reduced capacity in early 2018 but Indonesia, Philippines, Thailand and Vietnam have upwards of 30 percent capacity growth.
The upshot, according to Crucial Perspective figures, is an overall drop in capacity growth by Chinese airlines to just 7 percent per annum from 2019 to 2022. That is below demand expectations. Coupled with the domestic price relaxation, it will put the airlines in a strong position to cherry pick routes in the international arena and invest in the customer service that may finally see them break through into the international passenger market.