Ryanair-backed LaudaMotion to open Berlin Tegel base
LaudaMotion, the new Austrian airline headed by Formula One champion Niki Lauda and backed by Ryanair, is to launch a Berlin Tegel base as competition in Germany's capital intensifies.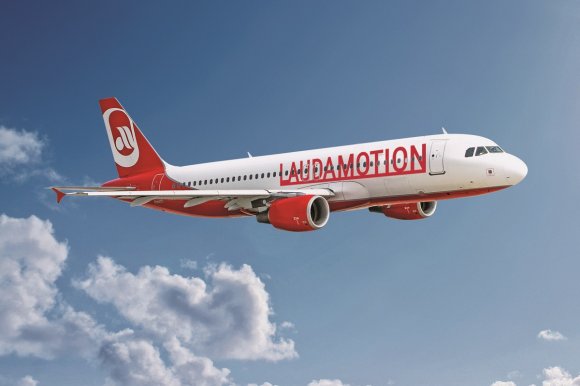 LaudaMotion, the latest venture by aviation entrepreneur Niki Lauda, is to open a Berlin Tegel base on 1 June 2018 and launch flights to 17 destinations from the German capital.
It will operate services to Barcelona, Brindisi, Corfu, Faro, Fuerteventura, Heraklion, Ibiza, Kos, Lanzarote, Las Palmas, Malaga, Milan Malpensa, Palma de Mallorca, Pula, Rhodes, Rijeka and Tenerife. Four aircraft will be based at the Berlin airport.
Confirmation of the move comes just weeks after the airline unveiled its summer 2018 network and plans to base aircraft in Vienna, Dusseldorf, Cologne, Frankfurt, Munich, Nuremberg, Stuttgart and Zurich.
This followed Ryanair's decision to take a 24.9 percent stake in the carrier, which will increase to 75 percent subject to approval by the EU Competition Authority. The total purchase price is €50m.
Ryanair will provide financial and management support as well as six wet-lease aircraft for the summer season, meaning the carrier will operate 21 aircraft.
LaudaMotion has been formed out of the ashes of insolvent carrier Niki, the airline founded by Niki Lauda in 2003 and previously part of Air Berlin.
Lauda won the race to buy Niki's assets from the hands of administrators in January ahead of British Airways owner International Airlines Group (IAG). IAG had originally agreed to pay €20m to acquire the carrier and up to 15 Airbus A320 family single-aisle aircraft, but the sale process had to be rerun following a change in the insolvency proceedings.
This came after Lufthansa dropped its bid for Niki in December 2017 when the European Commission raised concerns that the deal would harm competition by creating monopolies on routes in Austria, Germany and Switzerland.
Ryanair chief executive Michael O'Leary had been a fierce critic of Lufthansa's initial plans to buy much of Air Berlin, describing the process as a "stitch up".
However, the deal with LaudaMotion gives the Irish carrier a presence at Berlin Tegel, putting it in direct competition with easyJet which launched flights from the airport in January. Both have had a long presence at the city's Schonefeld airport.
In March, easyJet unveiled eight new routes from Tegel to Aarhus, Alghero, Bari, Edinburgh, London Gatwick Olbia, Paris-Orly and Prague.
EasyJet agreed to buy part of Air Berlin's operations at Berlin Tegel Airport for €40m last October.
Speaking about LaudaMotion's summer network, Michael O'Leary said: "Ryanair is pleased to support this first summer schedule for LaudaMotion, which is great news for Austrian consumers and visitors, who can now book low fare flights and benefit from genuine competition and more choice.
!We share Niki Lauda's vision to develop a successful Austrian low fares airline in a market dominated by Lufthansa's high fare Austrian and Swiss subsidiaries. Indeed, LaudaMotion is now in pole position to accelerate rapidly in both the scheduled and charter markets in Austria, Germany and Switzerland."