IAG mulls Norwegian takeover amid fierce transatlantic competition
The owner of British Airways and Aer Lingus is weighing up a takeover offer for rival Norwegian Air Shuttle amid fierce competition on transatlantic routes. Routesonline looks at the growth of Norwegian's long-haul network.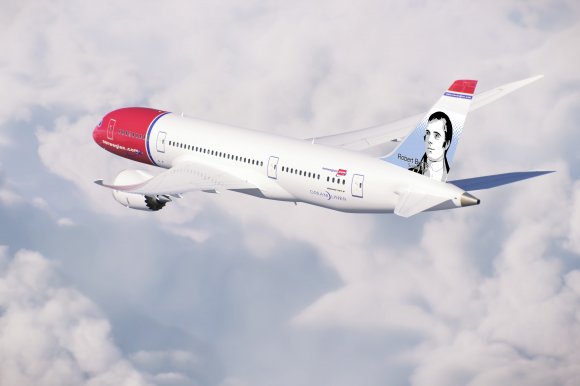 International Airlines Group (IAG) has taken a minority stake in rival Norwegian with a view to launching a full takeover of the Scandinavian carrier.
Norwegian has been a disruptive force in the European aviation industry in recent years, adding large amounts of low-cost capacity and rapidly increasing the number of it routes operates, particularly to transatlantic markets.
IAG has bought a 4.61 percent stake in the airline with a view to opening talks about a deal.
"The minority investment is intended to establish a position from which to initiate discussions with Norwegian, including the possibility of a full offer for Norwegian," the group said.
"IAG confirms that no such discussions have taken place to date, that it has taken no decision to make an offer at this time and that there is no certainty that any such decision will be made."
In response, Norwegian said the interest "confirms the sustainability and potential of our business model and global growth". It added: "Norwegian had no prior knowledge of this acquisition before it was reported by the media mid-morning Thursday. Norwegian has not been in any discussions or dialogue with IAG about the matter."
According to figures from OAG Schedules, Norwegian's (D8/DY) capacity has risen from 25 million seats in 2012 to reach 40.2 million in 2017. Its year-on-year growth from 2016 to 2017 was 12.2 percent, putting it just outside the top 20 fastest-growing carriers in the world.
In 2017, Norwegian added a whopping 15 destinations to its network as it continued to push its long-haul low-cost strategy, flying primarily from the UK and Ireland to secondary airports in the US. By the end of the year the airline operated a total of 511 routes – a marked rise from the 334 operated in 2012.
It is less than four years since Norwegian launched transatlantic flights, but the low-cost airline is now the ninth largest by percentage of seats offered, increasing the pressure on legacy carriers Delta Air Lines, British Airways and United Airlines.
In Europe, Norwegian has moved up to eighth in terms of capacity share and in 2017 accounted for 3.2 percent of the market, eating into Air France, British Airways and Lufthansa's share.
In response, IAG last summer launched long-haul low-cost carrier LEVEL, initially flying from Barcelona to Oakland, Los Angeles, Buenos Aires and Punta Cana. Later this year, the airline will open a base at Paris Orly.
James Nicholls, senior analyst at aviation consultancy ASM, said: "Norwegian's growing relevance in the long-haul low-cost sector is clearly taking some toll on traditional full service carriers, but reactions by British Airways have been particularly noticeable.
"This news on IAG's minority share purchase in Norwegian comes just a day after BA's announcement of their new 'basic fares' on certain long haul routes, with additional charges for checked luggage and seat selection.
"This is no doubt a direct consequence of the increased popularity from the travelling public for these types of fares, the demand for which Norwegian has been a substantial catalyst for. In recent months we have also seen some instances of BA announcing new routes shortly after Norwegian's entry to that market."
Norwegian's two-way capacity between Europe and North America