Live blog - Routes Europe 2018
Revisit our live blog from Routes Europe 2018, bringing highlights from the 13th annual route development forum.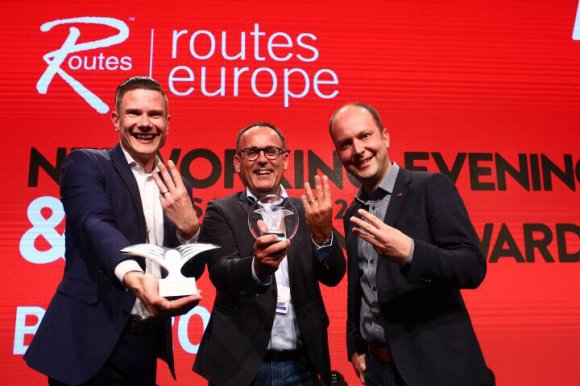 Revisit our live blog from Routes Europe 2018 in Bilbao, bringing key highlights from the 13th annual route development forum.
---
Tuesday 24 April 2018
17.35 - Routes Europe 2018 ends!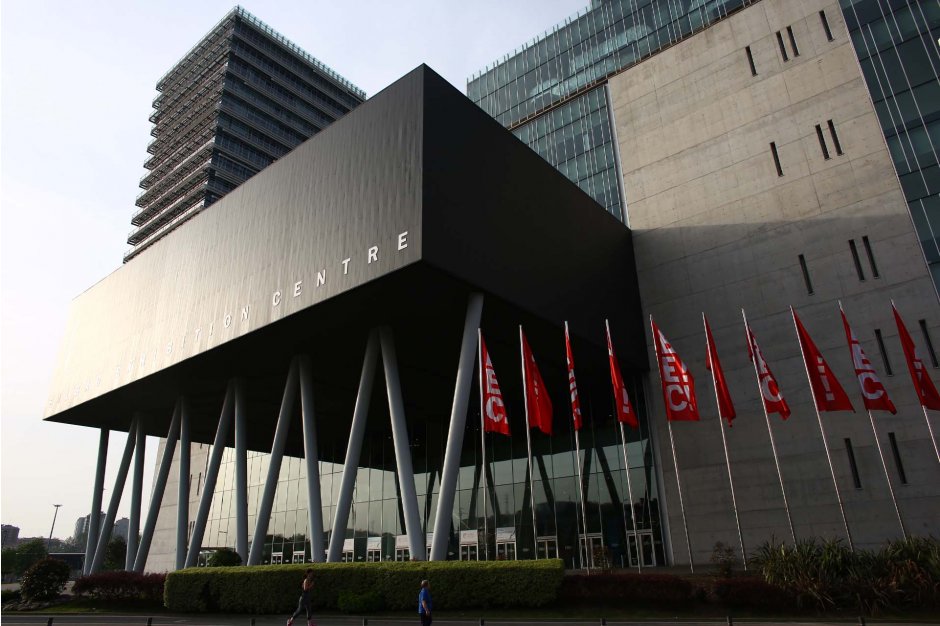 After three fantastic days in Bilbao, Basque Country, the 13th annual Routes Europe has now come to a close. The event brought together more than 1,200 delegates taking part in 4,800 meetings, with a diverse range of airline representatives from full service to regional low cost carriers travelling from all corners of the globe. In excess of 100 airlines, 300 airports and 50 tourism authorities attended in total. Routes Europe 2018 was hosted by the Basque Government, The Provincial Government of Biscay and Bilbao City Council, with the support of Aena.
17.00 - About our Host in 2019
Steven Small, brand director of Routes, said: "Hannover is a global leader in technology and logistics. The event will showcase the impressive growth opportunities that the city and wider region has to offer. Hannover has been delivering world-class conferences for more than half a decade. We look forward to working with Hannover team, over the next twelve months, to deliver another successful Routes Europe event".
Stefan Schostok, mayor and CEO of the City of Hannover and chairman of the Supervisory Board of Metropolregion, added: "I am delighted to attend Routes Europe here in Bilbao, Basque Country and to be hosting the event next year. It is a unique opportunity to present Hannover as an attractive destination for airlines. I am very pleased to invite you to come to Hannover and discover one of the most dynamic cities in Germany."
16.00 - Thank you to our sponsors
15.30 - And the winner is...
14.45 - Presentation of the Host gift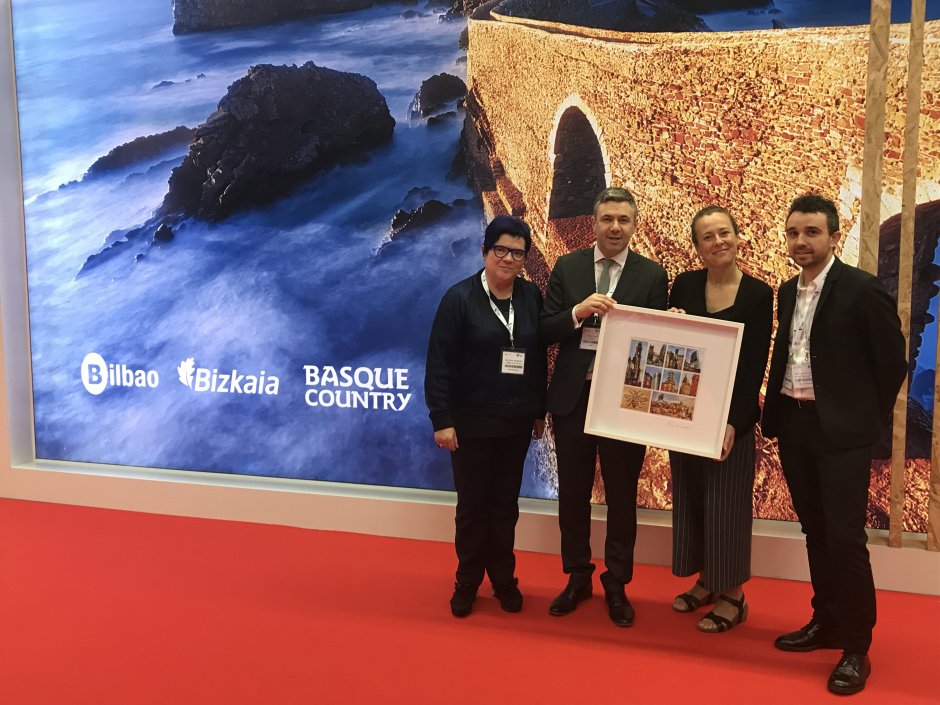 14.00 - What happens after Routes?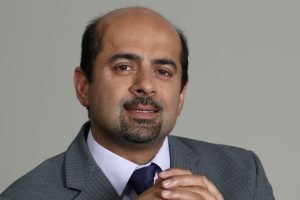 It has been five years since Budapest hosted Routes Europe. In this period the airport has grown significantly, including an exceptional 25 new routes secured in 2017. Routesonline spoke to Kam Jandu, chief commercial officer, to understand more about the airport's success.
"We have an easy task as Budapest is a quite charming and trendy destination these days; the city is full of tourists even in the low season," he says. But he adds: "There are still plenty of white spots for us. We are concentrating on both frequency increases within Europe and new long haul operations to the US and Asia.
"Last year we had only Toronto operating on Transatlantic routes, while this year LOT is launching JFK, Chicago and AA is operating Philadelphia from May. We were lobbying quite heavily for US route, as the market potential is enormous – we had over 800 PDEW between BUD-US without a single direct flight, whereas WAW had less PDEW but three direct destinations."
Read more about Budapest's growth since hosting Routes Europe 2013.
13.00 - Routes Europe is handed over to Hannover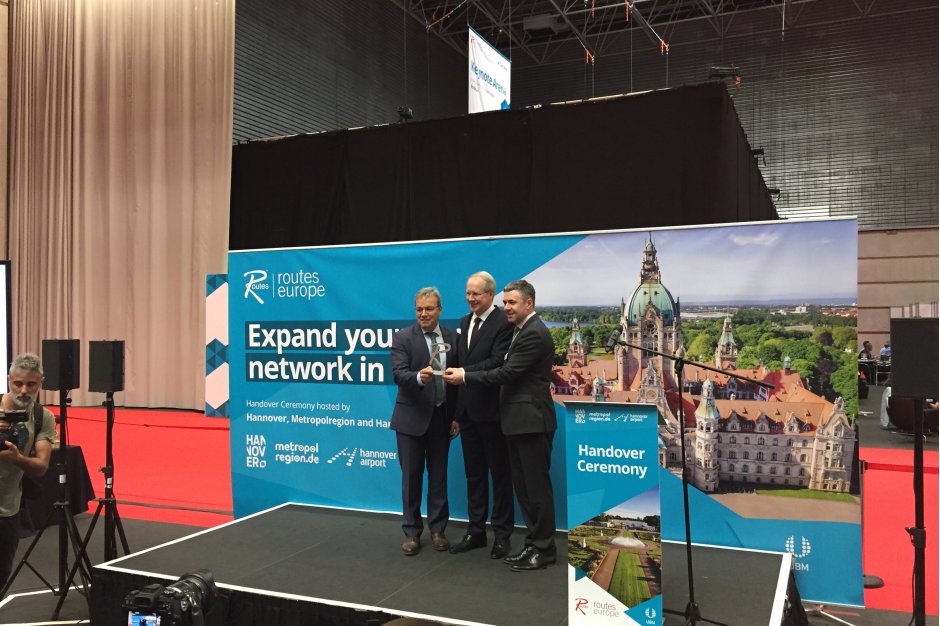 The Routes Europe route development forum has been officially handed over to Hannover, Germany – the host destination for 2019. The event will be take place from 8-10 April and be hosted by Hannover Airport, supported by the Lower Saxony state government and Hannover City Council.
Hannover Airport serves one of the widest and most powerful catchment areas in Germany. The hub's total capacity increased by 3 percent in 2017 to 3.6 million available departure seats, with international services accounting for more than 2.8 million seats. Capacity this year is set to grow to 3.8 million, according to OAG Schedules Analyser, 2.97 million of which will be to international destinations.
The Hannover region is a vital hub within the European passenger, freight and goods transport infrastructure and is one of the key aerospace centres in Germany. Widely recognised as a centre of business and science, the region is home to many international brands including Continental, TUI Group, Sennheiser, Jägermeister, commercial aero engine business MTU Maintenance and steel manufacturer Salzgitter AG.
12.15 -
Hannover mayor arrives ahead of Handover Ceremony
Stefan Schostok, mayor and CEO of the City of Hannover and chairman of the Supervisory Board of Metropolregion, has arrived in Bilbao ahead of the Handover Ceremony, taking place at 12.35 in Buffet Point 2.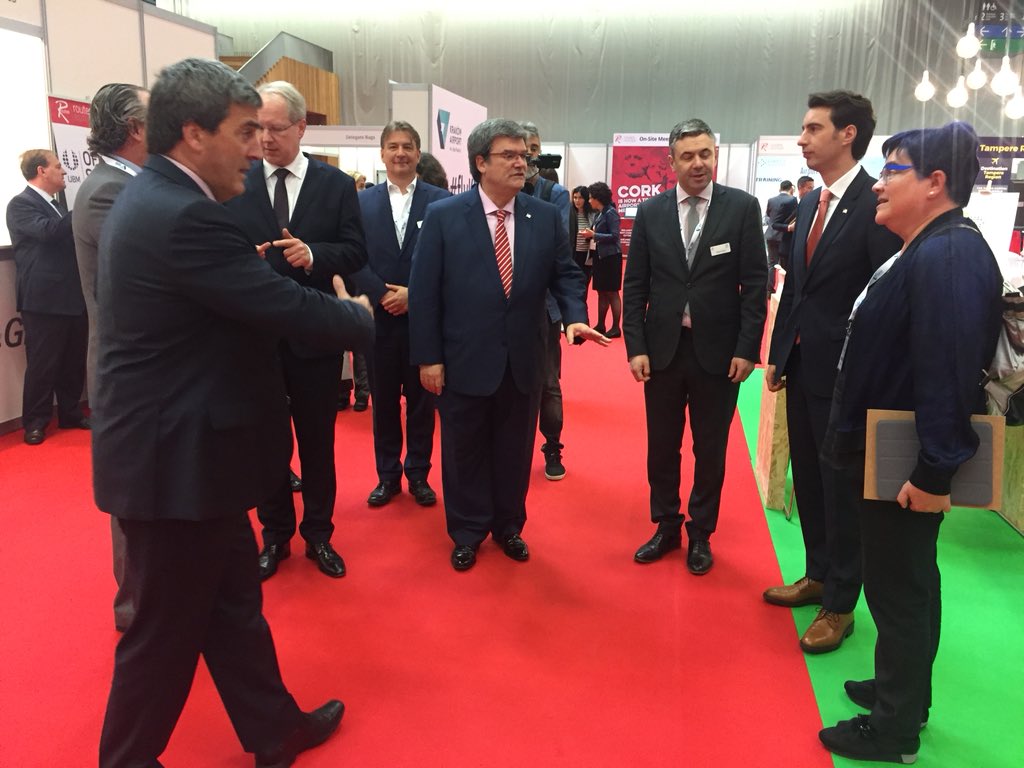 12.10 - From Twitter
12.00 -
Billund celebrates award win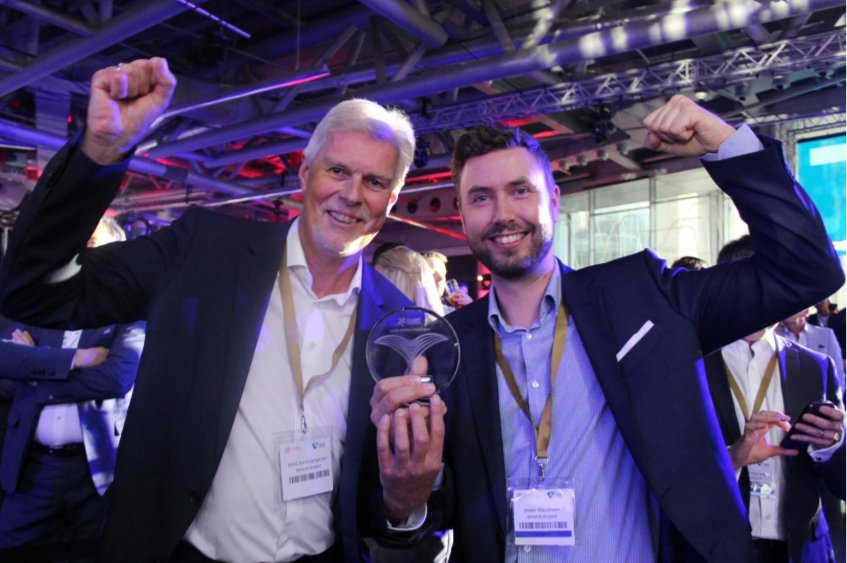 Billund Airport last night won the Under 4 Million category at the Routes Europe 2018 Marketing Awards. Chief executive Kjeld Zacho Jørgensensaid: "We are delighted to have won this award, primarily because our partner airlines have recognised what we do in firstly attracting them to serve the airport, but then to make their services sustainable.
"I would also like to thank my airport marketing team, as their dedication, commitment and professionalism has delivered this well-deserved award. It has been a real team effort."
Winning the award was particularly poignant for Zacho Jørgensen, as he leaves the West Denmark airport after an eight-year tenure as CEO in May.
Following a concerted marketing effort to emphasise that Billund sits in one of the wealthiest catchment areas in Scandinavia, the airport enjoyed a record year in 2017. It welcomed more than 3.4 million passengers, an annual increase of 9.2 percent.
New routes started during the year included Athens, Berlin, Lisbon and Vienna, while new airlines welcomed comprised SunExpress, Widerøe, Wings of Lebanon and LOT Polish Airlines.
11.45 - Milestone for Embraer's E2 jet
Scandinavian airline Widerøe today became the inaugural operator of Embraer's E-Jet E2 jet after completing its first commercial flight, departing at 7.35am from Bergen to Tromsø in Norway.
The 114-seat E190-E2 was delivered to the carrier earlier this month, less than five years after Embraer unveiled the project at the Paris Air Show in 2013.
Speaking to Routesonline, the company's marketing manager for Central Europe, Rolando Corradini , said the first commercial flight was a huge occasion for both Embraer and Widerøe.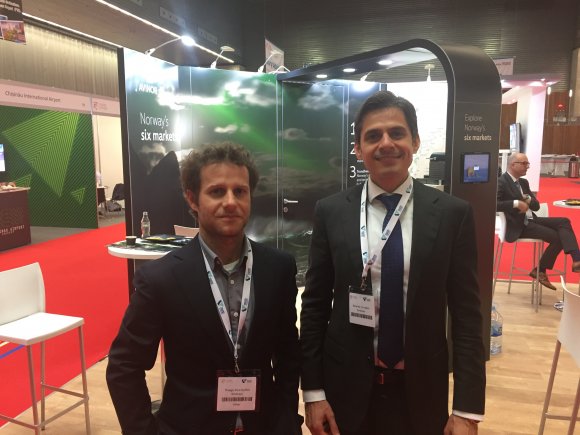 Pictured (L-R) Thiago Daffini and Rolando Corradini
"This is a very special moment for us," he said. "We're very confident about the programme, building on the success of the E1."
Corradini said that initial feedback from passengers on test flights has been incredibly positive, particularly around the quietness of the cabin and the large luggage bins. In some flight conditions, cabin noise levels in the E2 are 50 percent lower than in the main competitor.
For airlines, he added that the E2 brings a "paradigm shift" in terms of economics, saying the E195-E2 brings a 20 percent trip cost saving over the Airbus A320neo with a similar cost per seat.
11.35 - Top tips you need to know about destination marketing
Taking place in the Keynote Arena now is a discussion about how tourism authorities, airlines and airports work together to make a destination more attractive.
The panel features:
11.00 - Image gallery
Head over to Routes' Facebook page for some of the best images from Routes Europe 2018 so far!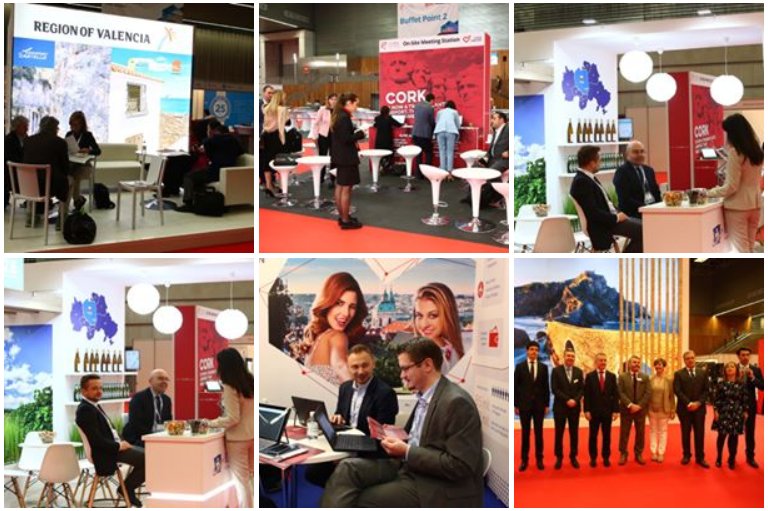 10.45 - Hann Air seeks luxury niche following new DUS-PMI private jet service
German carrier Hahn Air is hoping to carve a profitable niche for itself in the European market after launching a new scheduled service using a Citation Sovereign private jet, general manager & COO Daniel Rudas has told Routesonline.
The new route, which will be flown weekly from Dusseldorf to Palma, Mallorca on Fridays and returning Sunday, serves a growing demand for luxury services, the airline believes.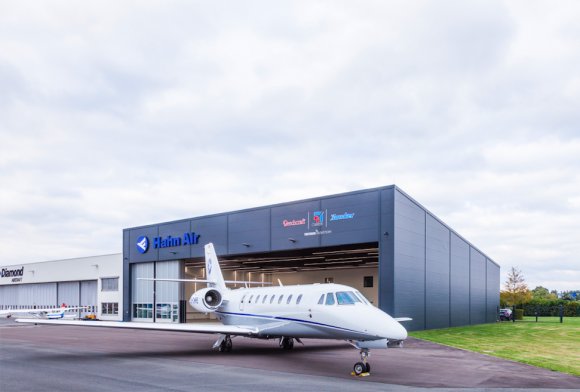 "We have a catchment area of 18 million in Dusseldorf, many of whom are very wealthy," said Rudas at Routes Europe 2018. "Lots of residents own yachts and villas in Palma."
"We felt well-placed to offer something different and believed customers would trust us, partly due to our eight years of experience flying to Luxembourg; so we applied for the slots."
10.30 - 'A real team effort'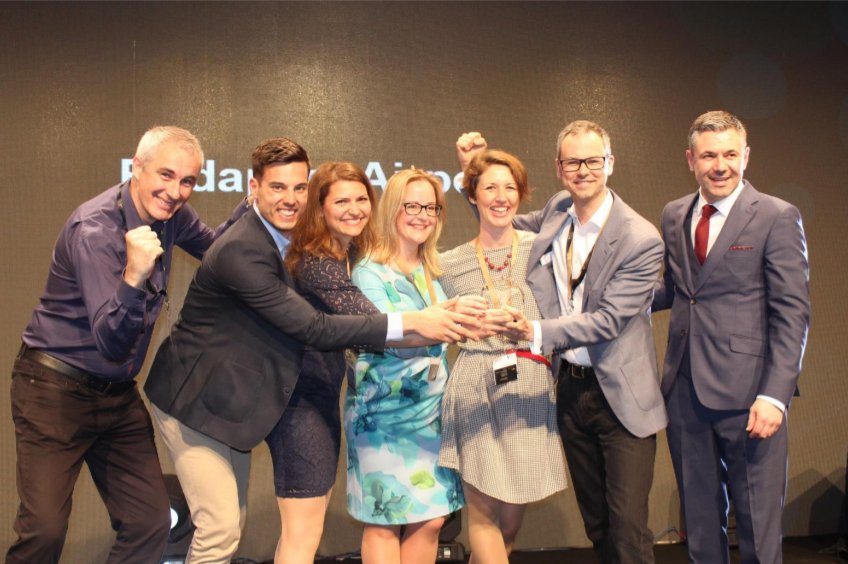 Budapest Airport's head of airline development Balázs Bogáts has hailed the airport's win at the Routes Europe 2018 Marketing Awards as "a real team effort". BUD was victorious in the 4-20 Million category at last night's event.
Bogáts said: "We're ecstatic to have won and I thank the airlines for the recognition! Our category has some very strong competition and has always been so closely fought so we're absolutely thrilled we have regained the title after a seven-year hiatus."
He added: "It's a real team effort. The combined work of everyone involved at the airport has put us at the forefront of airline route development, plus the award signifies that it is the global airline industry which sees this too. What an honour!"
10.00 - How to negotiate with airlines
In the Keynote Arena now we have Nigel Mayes and Tony Griffin from expert aviation consultancy ASM who are explaining how airports negotiate should with airlines. The focus for the session is aero incentives.
"It's not so long ago that commercial support has come into the route development industry," says Griffin. "There are 300 airlines here at Routes and everyone is competing for their attention. Airlines have also realised their value to airports, particularly LCCs who are focused on driving down costs."
He adds that in ASM's experience, the airline negotiation process has been divided into six stages. They are:
The preamble - the initial proposition
The opening statement - saying what you are prepared to offer
The negotiation - the follow-up meetings
To close the negotiation - ideally in a positive way for both sides
Contract - the legal framework for the negotiation. This is something that the LCCs have been very good at
Review - to assess the contract and build in regular review periods
Griffin adds that key questions and scenarios must be considered before the negotiation process. They include:
What must we get?
What is our plan B if we walk away?
What is it worth to us? (the most we'll pay/the least we'll take)
What might we get?
What our opening over will be
09.30 - My first Routes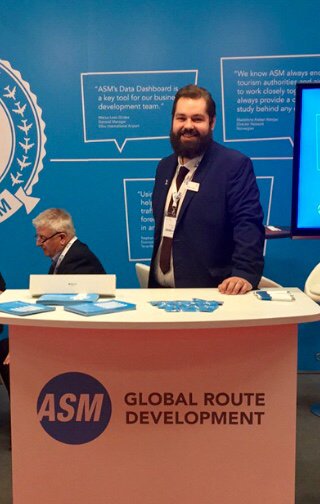 ASM's marketing manager Sam Lesbirel is attending his first Routes event. He said: "Routes is such a big part of the history of ASM, given the business was founded by ASM, so I was really excited to see how it works in practice. It has been fantastic to get to meet and interact with our clients in person. I've been hugely impressed by the scale of the event, not to mention the dedication of all the delegates."
09.00 - The Routes Aviation Podcast
In a frank and engaging interview, British Airways CEO and chairman Alex Cruz outlines the carrier's major plans.
The interview was conducted live on stage by John Strickland, director of JLS Consulting.
The podcast can be downloaded on iTunes or below:
08.30 - Europe's aviation industry in numbers
Routesonline's quarterly look at Europe's aviation industry revealed that London Heathrow - Dubai International had the most available two-way capacity during the first three months of 2018. According to analysis of figures from OAG Schedules, the route is operated non-stop by five carriers, with Emirates having a 60.3 percent share of the market.
The Turkish domestic route of Izmir Adnan Menderes - Istanbul Ataturk has the second most available capacity, while Madrid Adolfo Suarez-Barajas - Barcelona has the third.
Top five routes by two-way capacity (Q1 2018):
| | | |
| --- | --- | --- |
| Rank | Route | Capacity (Q1 2018) |
| 1 | London Heathrow - Dubai International | 937035 |
| 2 | Izmir Adnan Menderes - Istanbul Ataturk | 901951 |
| 3 | Madrid Adolfo Suarez-Barajas - Barcelona | 893564 |
| 4 | Ankara Esenboga - Istanbul Sabiha Gokcen | 874955 |
| 5 | London Heathrow - New York J F Kennedy | 871093 |
Click here to read the full analysis of Europe's aviation industry during Q1 2018, looking at the airlines and airports with the most capacity.
08.00 - Day three is underway!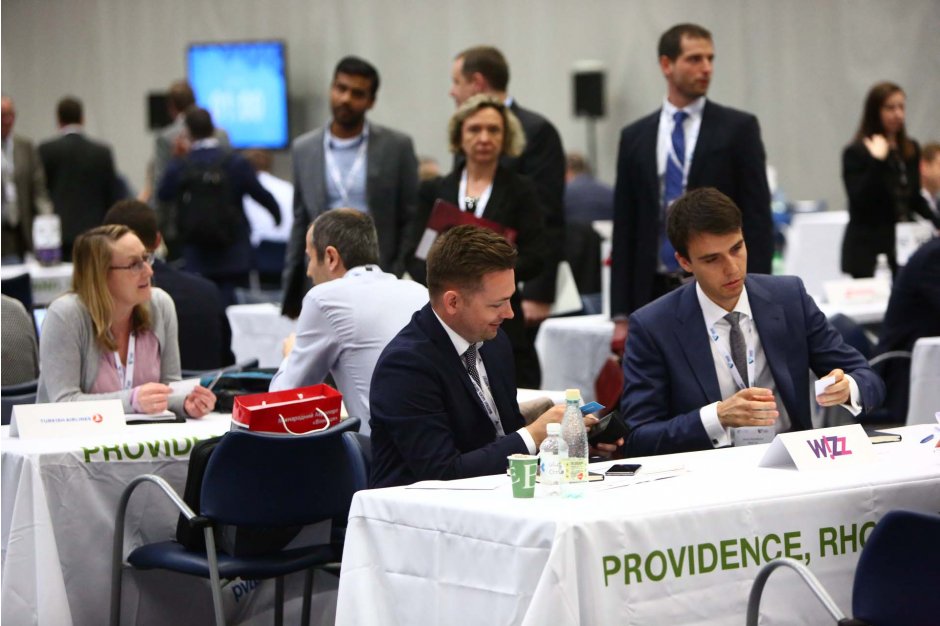 ---
Monday 23 April 2018
20.00 - And the winner is...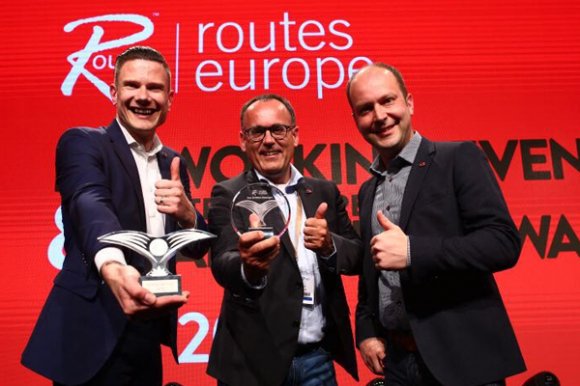 Brussels Airport has been crowned the overall winner of the Routes Europe 2018 Marketing Awards. Leon Verhallen, the airport's head of aviation development, said: "We had not been nominated for two years in a row, so we are absolutely delighted to win this award and be recognised by our European clients."
The annual Routes Europe Marketing Awards are highly regarded in the aviation industry because they are voted for by airline network planners. They recognise the outstanding marketing services that have supported the launch of new air routes or the development of existing services.
Brussels Airport is widely recognised as a leader in aviation development. The airport operates in the most competitive region in Europe, with Amsterdam Airport Schiphol, Paris-Charles De Gaulle and Frankfurt Airport easily accessible by high-speed rail networks and motorways. Despite this, overall passenger traffic grew by more than 14 percent in 2017, with Cathay Pacific, WOW Air and Georgian Airways joining the 66 passenger airlines that currently serve the hub.
In the recently published 'Brussels Airport Vision 2040', a number of impressive infrastructure projects were highlighted that will enable the airport to exceed the 40 million passenger mark by 2040.
In addition to the overall winner, the awards are judged in four categories. Brussels Airport topped the 'Over 20 Million Passengers' category; Budapest Airport won the '4 to 20 Million Passengers' category; Billund Airport scooped the 'Under 4 Million Passengers' category; and Canary Islands Tourist Board – Promotur was honoured in the 'Destination' category.
Oslo Airport, Saint Petersburg Airport, Pulkovo, Belfast City Airport and Visit Finland were highly commended in each category respectively.
Steven Small, brand director of Routes said: "Brussels Airport has achieved impressive results this year – testament to its innovative marketing campaigns, strong airline relationships and comprehensive understanding of its competitive positioning."
As overall winner of tonight's awards, Brussels Airport will be automatically shortlisted for the World Routes Marketing Awards in Guangzhou on 17 September 2018. Read more.
17.00 - The finalists at the Routes Europe 2018 Marketing Awards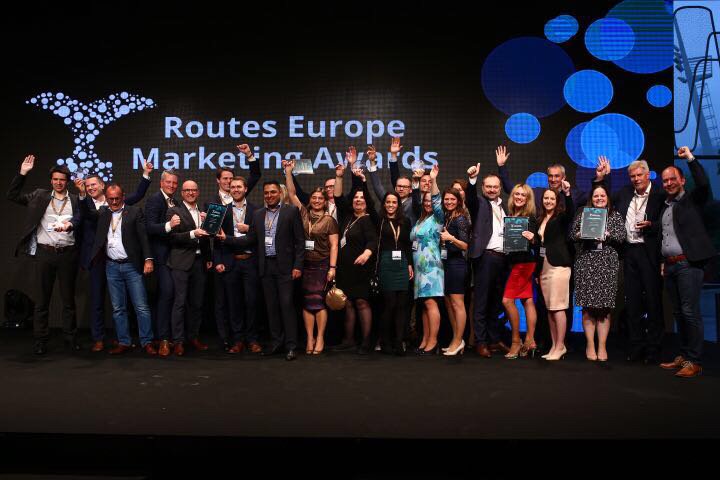 The Routes Europe 2018 Marketing Awards recognise airports and destinations for their exceptional marketing services, assisting airlines in the launch of new routes or the strengthening of existing services. Following a competitive voting process, 17 airports and six tourism destinations have been named finalists.
The winners will be revealed at the Routes Europe Networking Evening, which will take place tonight from 19.00 at the Euskalduna Conference Center and Concert Hall.
The shortlists are as follows:
Over 20 Million Passengers
Athens International Airport
Brussels Airport
Copenhagen Airport
Moscow Sheremetyevo International Airport
Munich Airport
Oslo Airport
4-20 Million Passengers
Albrecht Dürer Airport Nürnberg
Budapest Airport
Edinburgh Airport
Larnaka Airport
Prague Airport
Saint Petersburg Airport, Pulkovo
Under 4 Million Passengers
Belfast City Airport
Billund Airport
Cork Airport
Groningen Airport Eelde
Liege Airport
Destination
Canary Islands Tourist Board – Promotur
Cyprus Tourism Organisation
Madrid Destino - Tourism Board of Madrid
Malta Tourism Authority
Turkish Culture and Tourism Office
Visit Finland
16.00 - Budapest looks to Asia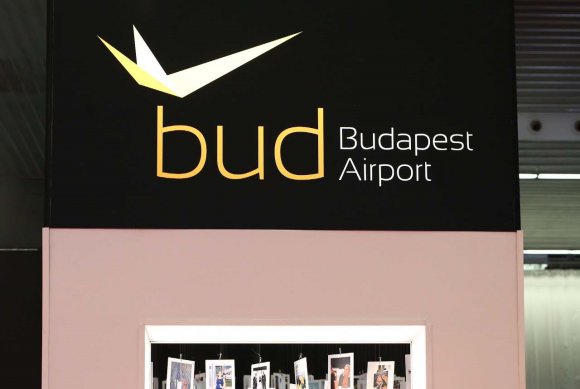 As part of its involvement in Routes Europe 2018, Routesonline spoke to Budapest Airport to hear its route development plans.
What have been your most notable route successes? In summer 2018 transatlantic seat capacity has been increased by 300 percent vs 2017 thanks to year-round operation by LOT to JFK and ORD. Also, AA's seasonal operation to PHL and Air Canada Rouge's service increased to daily from Toronto.
What are you next targets for route development? Long haul still remain in focus: Asia, namely China, India, South Korea and Thailand. Increasing frequencies within EU routes and find the best suitable operator to Luxembourg, Tolouse, Tallin and Nantes.
Read more about Budapest's plans and main message at Routes Europe.
15.30 - 777s to be BA's competitive weapon on long-haul routes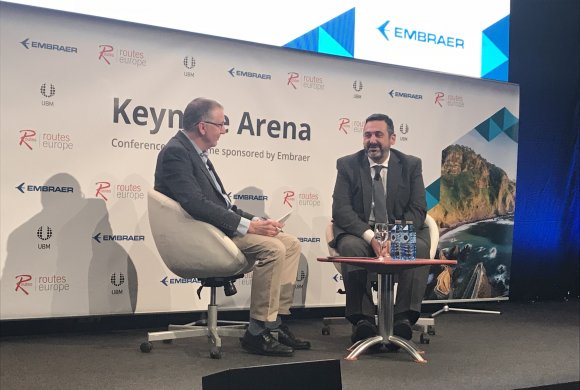 British Airway's newly refurbished Boeing 777s will enable it to better compete with low-cost carriers on long-haul routes, according to the airline's chief executive and chairman Alex Cruz.
BA took delivery of the first ten-abreast refurbished aircraft in March and the first routes to enjoy the fully refreshed aircraft will be Punta Cana, Cancun and Kingston, Jamaica, before it is gradually rolled out across all of British Airways' 22 long-haul routes from Gatwick.
Speaking in the Keynote Arena, Cruz said BA would now be in a better position to compete with the likes of Norwegian.
"When I first came in, I saw what the Gatwick team had been doing over a long period of time and the challenge was to understand how BA could deliver a quality product and be competitive at the same time, particularly on some of the routes that our competitors were starting," he said.
"The answer to that has been the newly refurbished 777s. They look fantastic - like a new aircraft - with entertainment systems and charge points. But the most important thing is that the cabin configuration gives us a good opportunity to compete effectively.
"From a BA point of view, they provide a platform to compete and Gatwick is the right place from which to do it."
Click here to read more on this story.
14.45 - $30m terminal to support Zaporizhzhia's passenger growth
A delegation from Zaporizhzhia International Airport in south east Ukraine have told Routesonline about their ambitious development plans to rebuild its aging runway and open a new $30m terminal next year as the airport celebrates its 75th anniversary.
Due to open in April 2019, the new 12,500 sq m terminal will boost capacity to 400 passengers per hour, up from an existing 150 per hour.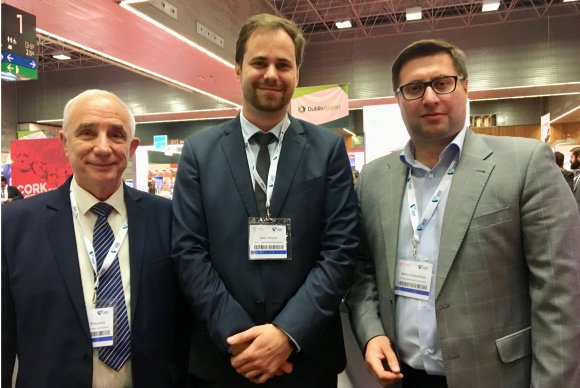 "The new terminal is central to our strategy of building a modern, hi-tech airport to increase investment and attract more people to the region," said Oleksiy Dubrevskyy, chief commercial officer at Zaporizhzhia International Airport.
In addition, the airport's 63-year-old runway is to be replaced, with designs already in production for a modern category two runway, with improved lighting and navigation systems and running 3km long and 45m wide. Construction is due to start towards the middle of next year at a further cost of up to $45m, funded locally by the city without state support.
The airport modernisation follows huge growth at Zaporizhzhia which has seen passengers increase from 75,000 in 2014 to 350,000 in 2017 fuelled by economic liberalisation and competition.
14.00 - Drones 'increasingly likely' to be used in terror attacks
Drones are increasingly likely to be used in a future terrorist attack on Europe's commercial aviation, industry professionals have warned.
Speaking in a panel discussion on threats to the continent's aviation market, Jane's Terrorism and Insurgency Centre IHS Markit deputy head Otso Iho said in the UK alone last year there about 100 incidents involving drones with 40 being classed as serious.
With these occurring at anywhere between 400m and 4,000m he argued it is becoming increasingly likely that a terrorist group like ISIS will use one in Europe, particularly after they started employing the technology in Syria.
Iho said: "That's a new technology that we warned about and someone using it in a negative way."
He added the situation has also worsened following the effective defeat of ISIS in Syria and Iraq, which led to many fully-trained, foreign fighters now returning to their homes in Europe and still nursing grievances.
Click here to read the full story.
13.30 - Latest from Airlineroute
Some of the latest stories from Airlineroute:
Skywork to launch Grosseto service from May 2018
Air Frances moves 2 European destinations to JOON in W18
Jet2.com outlines S19 network expansion
12.45 - The Profit Hunter
Rolando Corradini, marketing manager for Embraer, is explaining to delegates in the Keynote Arena now about the E-Jet E2, known as the Profit Hunter.
12.15 - Calls made on airline compensation
More needs to be done to protect airlines from paying compensation when issues occur that aren't their fault.
Speaking on a panel session examining the state of aviation in Europe, European Regions Airlines Association (ERA) director general Montserrat Barriga said airlines are regularly held to higher standards than those found in other industries.
And she added more should be done to take the pressure off airlines from being held accountable for circumstances beyond their control.
Barriga added: "If it is out of the control of the airline, why should they be penalized? It doesn't happen in any other business."
IATA regional VP Rafael Schvartzman agreed, adding that only 5% of the lateness issues were the fault of the airline.
Click here to read the full story.
11.45 - My first Routes
Attending his first Routes, we spoke to Chris Ion from Doncaster Sheffield Airport to hear his views on the event.
"I've been really impressed by Routes. It's a very well organised event and we're having great conversations with airlines. All of the airlines have been very accommodating so overall I'm confident our attendance will be successful.
"It's been great working with ASM too; they've really helped to raise the credibility of DSA at this event in our conversations."
If this is your first Routes event, why not tell us about it? Tweet using the hashtag #myfirstRoutes or send us an email.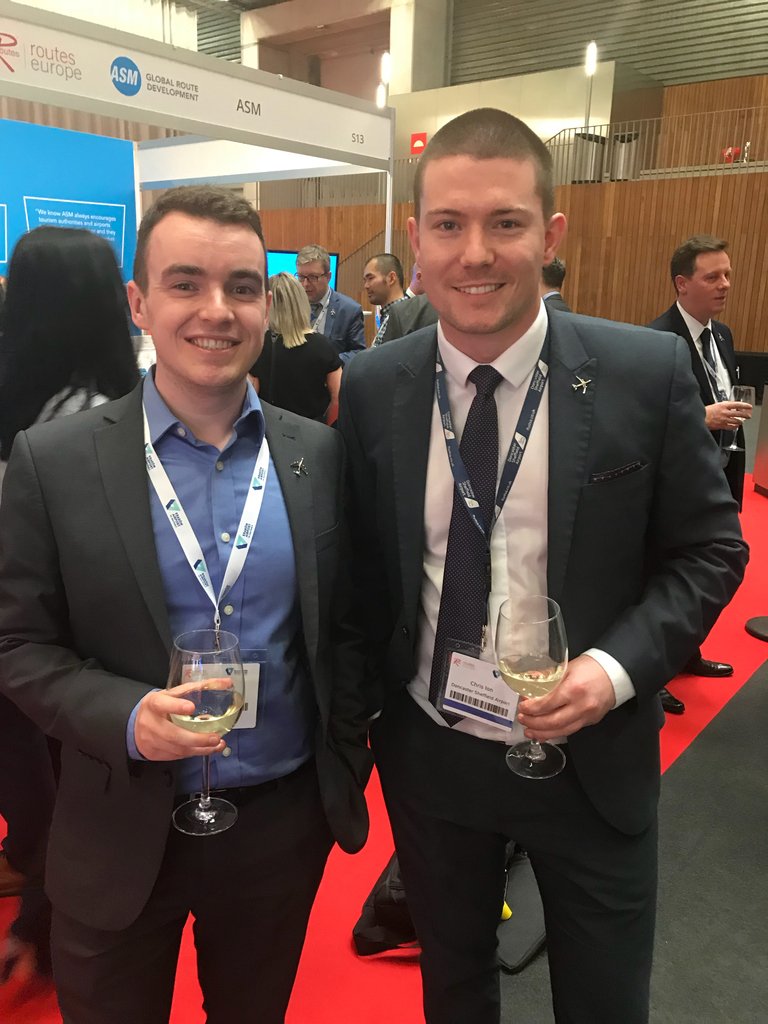 11.35 - Aviation disruption
Our session in the Keynote Arena now will explore disruption in the aviation industry. Brexit, political instability, security concerns and changing business models are just some of the issues currently affecting the airlines and airports. This session will explore the ongoing disruption, covering such key questions as:
How will Brexit impact the aviation industry as Britain seeks to negotiate its exit from the EU? What should governments do to ensure stability in the sector?
How terrorism is affecting tourism growth? How are the new security measures on flights to the US affecting airports, airlines and passengers? What should airlines do to prepare for such uncertainties in order to mitigate risk?
11.00 - Transavia's new Israel link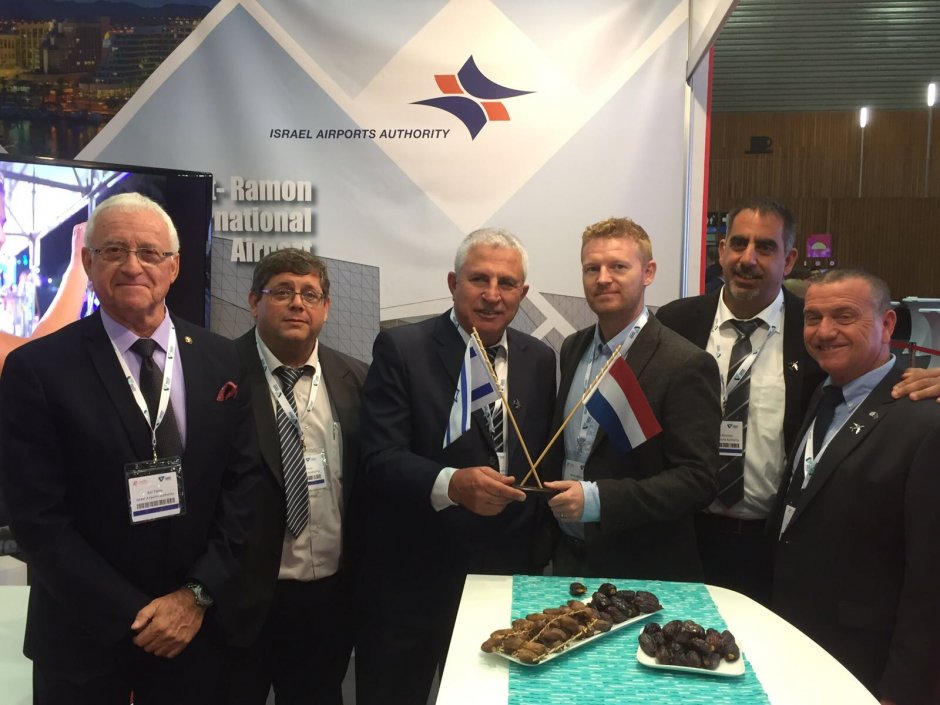 Transavia, part of the Air France-KLM group, will fly from Amsterdam Airport Schiphol to Eilat in Israel twice weekly during the winter 2018/19 season.
The airline started flights to Israel in 2013 and currently operates flights between Tel Aviv Ben Gurion to Amsterdam, Eindhoven and Paris, and from Ovda to Paris Orly.
According to OAG Schedules, capacity increased by 58 percent in 2017 to 452,868 available seats, compared with 286,996 a year earlier. Overall capacity to/from Israel this year is expected to top 500,000 seats.
The Amsterdam-Eilat service will be twice weekly on Wednesdays and Saturdays from 3 November 2018.
"We are delighted to announce this new route between Eilat and Amsterdam," said Oliver Newton, head of network planning at Transavia.
"Given our success and popularity in Israel, and the increase in tourism from The Netherlands in the past few years we are sure that this route will very popular, and we will be able to offer a very affordable ticket price."
10.45 - More from Alex Cruz...
10.30 - Athens' east to west focus
As part of its involvement in Routes Europe 2018, Routesonline spoke to Athens International Airport to hear its route development plans.
What are you next targets for route development? "Enhancing Athens' connectivity by developing an extended east to west network, with an emphasis on expanding our network to the US and Far East.
"We will continue to promote Athens as a city-break, year-round destination through innovative destination marketing initiatives with all major aviation and tourism stakeholders."
Read more on Athens' route development priorities.
10.15 - 787 engine issues
Alex Cruz says the problems encountered with Trent 1000 engines on Boeing 787s are proving to be a "headache" for BA. It follows restrictions on how far they can fly following a ruling by the U.S. Federal Aviation Administration. The ruling restricts the planes from operating more than 140 minutes from a diversionary airport, down from 330 minutes. "It is a headache," Cruz says. "But we're working very closely with Rolls-Royce. I think they are doing the best they can." BA currently has 26 787s in its fleet.
10.00 - Alex Cruz in the Keynote Arena
09.30 - Cayman Islands targets European carriers
Delegates from the Cayman Islands, the island group and overseas territory of the United Kingdom in the Caribbean Sea, are attending their first Routes Europe event. Routesonline caught up with Rosa Harris, director of tourism for the Cayman Islands Department of Tourism, to find out why Europe is a focus.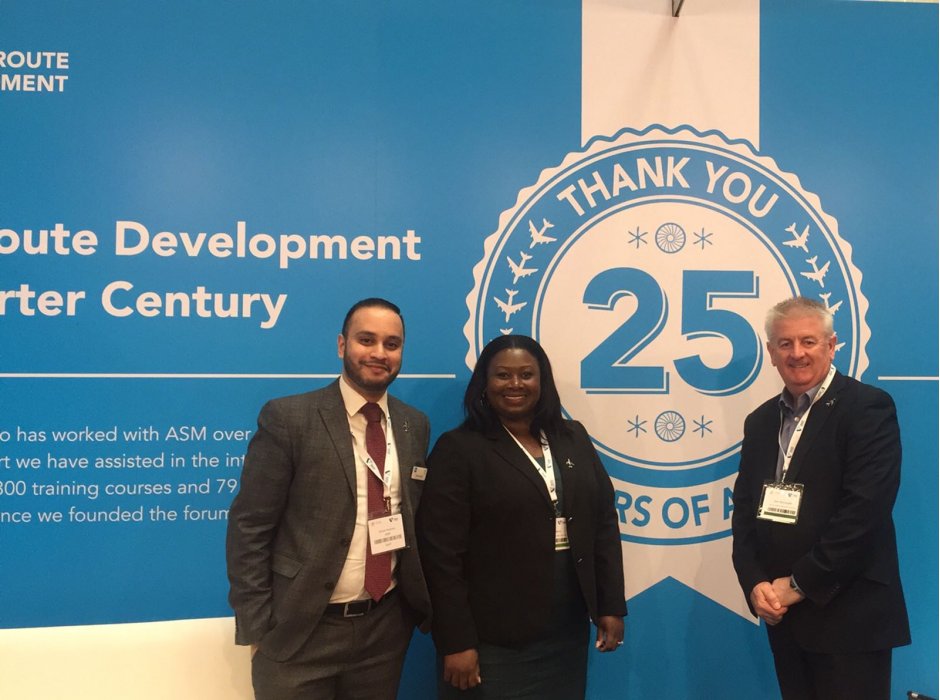 "It's important to diversify our markets," she says. "We have a highly seasonal visitor rate throughout the year and our goal is to flatten seasonality. Being so close to North America, 80 percent of our capacity comes from there so our rich opportunity is in Europe. We have very good traffic from the UK and Ireland so we want to expand that into other parts of the continent."
Harris adds that increasing awareness about the Cayman Islands as a destination is a key aim, with the hope of boosting connectivity through the US or a direct service. "The Cayman Islands are often considered to be out of reach and an unattainable holiday option," she says. "But we have a very diversified product - we have a lot of hotels but we also have a lot of guesthouses, condos and villas. There's something for everyone."
Pictured (L-R) is Omar Hashmi from ASM, who is working with the Cayman Islands to help secure new routes, with Rosa Harris and her colleague Don McDougall.
09.00 - State of the European aviation industry
Taking place in the Keynote Arena now is the State of the European aviation industry panel debate.
European capacity grew by 3 percent in 2017 compared with the previous 12 months, according to data from OAG, despite the insolvencies of Monarch and Air Berlin. Of this, low-cost seats accounted for 32 percent, up from 30.4 percent in 2016, emphasising the rising dominance the likes of Ryanair, easyJet and Eurowings in the market.
The session will hear from:
08.30 - Airport and airline partnerships
Would an airport ever become alliance affiliated? That was one of the questions posed to Gorgon Dewar, chief executive of Edinburgh Airport, during an on-stage conversation with easyJet's director of strategy and network Robert Carey at Routes Europe.
Dewar said he it was unlikely, but believes some airports could be open to the possibility if there was a sound business case.
"Heathrow already does alliance terminals largely, so clearly there's a reason to respond to alliances for efficiency and operational requirements," he said. "Airports need to think very keenly about how to manage transfer traffic effectively.
"But it's probably unlikely that an airport would want to tie itself exclusively to an alliance because you're cutting off your nose to spite your face. There are always going to be other customers which don't fit that alliance.
"However, I think when you have a volume that justifies bespoke and tailored services, then why not? It would probably be at the request of the airline and alliance, rather than an airport being proactive, but I'm sure any airport would be interested if there was a good proposition."
07.45 - Day two begins!
Registration, Diary Advice and the Networking Area are now open.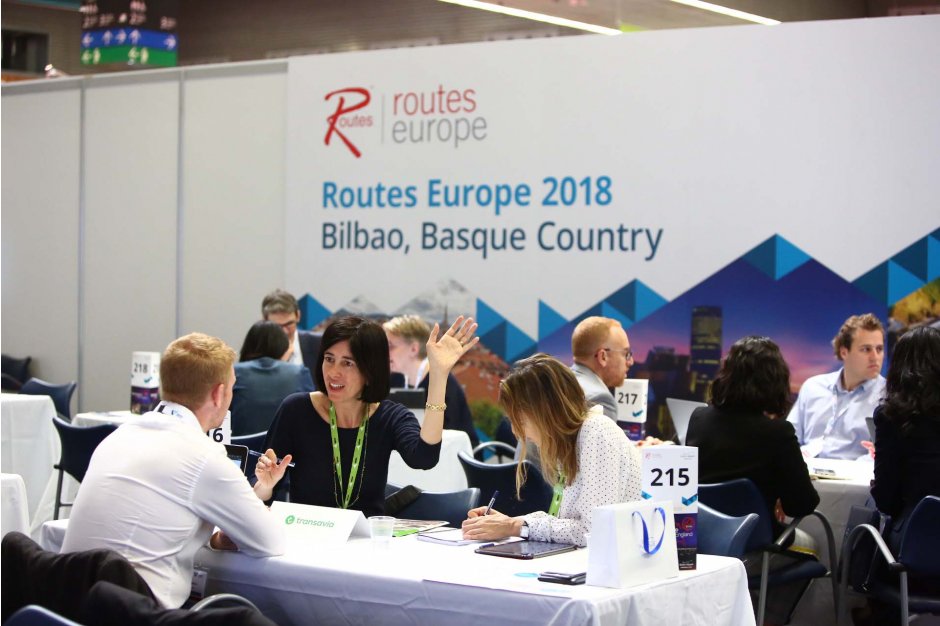 ---
Sunday 22 April 2018
20.00 - Webster: long-haul, low-cost 'a niche market'
The former boss of easyJet has little confidence in long-haul, low-cost carriers being anything other than a niche market.
Speaking earlier today, Ray Webster, who spent a decade at the airline having joined in 1996, said most passengers require more comfort for such a long flight.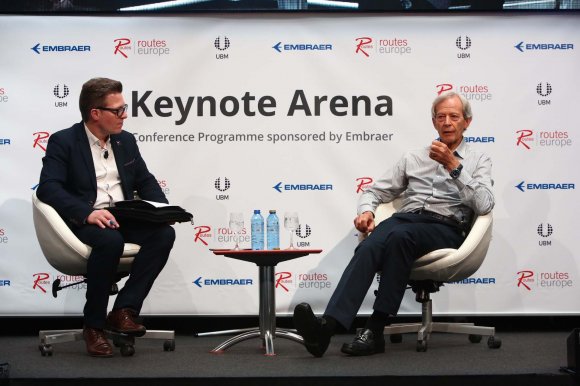 He added that the failure to use the largest aircraft available also means the LCCs are not getting the optimum efficiencies of scale.
Webster said: "I'm really not a fan of it. I can see the opportunity and good luck to the carriers but I don't see it coming to the mainstream market.
"If you travel long-haul for six or eight hours you want some comfort. For young people and students that will be fine but in terms of the mass market I don't see it having a broad base.
"Operating the large aircraft for long haul is much more efficient than a small aircraft. If you're operating a small aircraft across the Atlantic for example and if you are in a low cost business then you're not going to fill an A380 or a 787."
18.00 - The Welcome Reception is underway
The Routes Europe 2018 Welcome Reception is getting underway at Azkuna Zentroa. The theme of tonight's event is 'Then and Now', looking at how Bilbao has been transformed to become the new modern face of the Basque Country.
17.00 - From the ASM celebration...
Dave Stroud, managing director of ASM, cuts the cake and thanks clients old and new.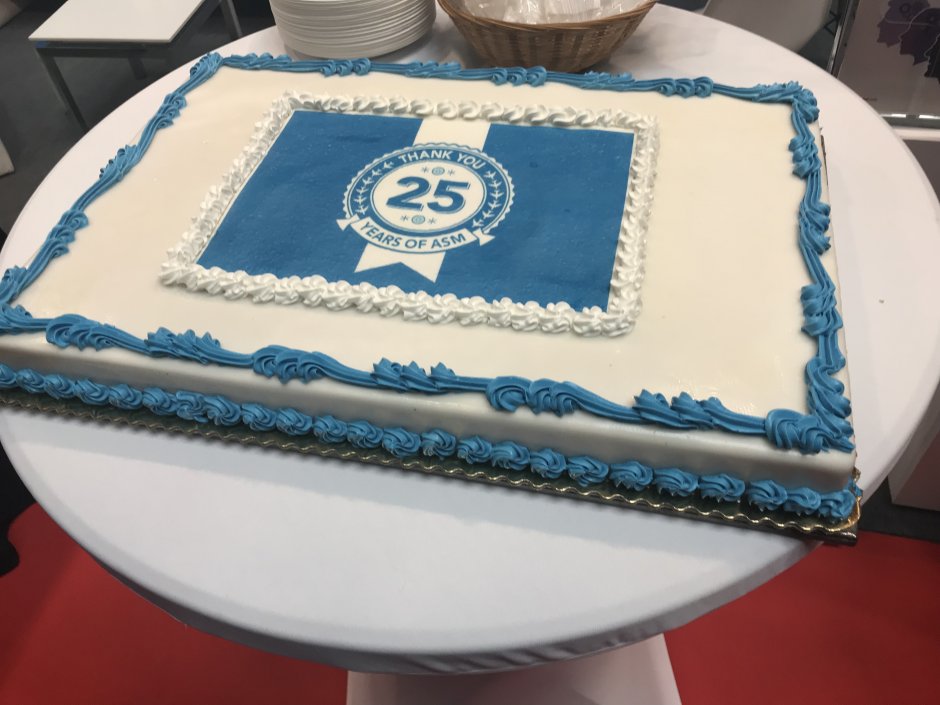 16.30 - Celebrate ASM's 25th birthday!
Head over to Stand S13 now and help ASM celebrate in style.
15.45 - Cork eyes further transatlantic routes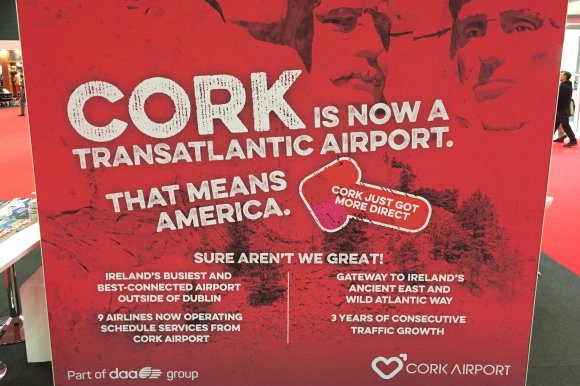 As part of its involvement in Routes Europe 2018, Routesonline spoke to Cork Airport to hear its route development plans.
What are your route development targets?
Further expansion in the US is being targeted by Cork Airport. With Cork's first direct transatlantic route launched last July with Norwegian's service to Boston Providence, the airport is firmly looking at expanding its US offering, through a New York connection.
Cork Airport has seen a strong demand for flights from Italy, in particular Rome, over the past few years. There's been double-digit growth in Italian visitors as well as strong outbound demand to visit the capital city.
Additional European destinations are also among key targets, with Frankfurt, Brussels, Berlin, Budapest, Nice, Prague, and Copenhagen.
Read more about Cork's recent successes and main message at Routes Europe.
15.30 - From the app
Latest images and news from the Routes app. If you haven't already, make sure you download it now!

15.00 - Airport-airline partnerships
The Conference Programme will now hear from:
14.45 - Ryanair's Ukraine entry
Airlineroute has today reported Ryanair's planned schedule from Ukraine. The low-cost airline announced last month that it was to rekindle a deal it walked away from in July 2017 over allegations of protectionism.
Kiev Borispil – Barcelona eff 31OCT18 4 weekly
Kiev Borispil – Bratislava eff 02NOV18 3 weekly
Kiev Borispil – Gdansk eff 02NOV18 2 weekly
Kiev Borispil – Krakow eff 31OCT18 3 weekly
Kiev Borispil – London Stansted eff 31OCT18 5 weekly
Kiev Borispil – Poznan eff 30OCT18 2 weekly
Kiev Borispil – Stockholm Skavsta eff 31OCT18 3 weekly
Kiev Borispil – Vilnius eff 02NOV18 3 weekly
Kiev Borispil – Warsaw Modlin eff 31OCT18 4 weekly
Kiev Borispil – Wroclaw eff 02NOV18 3 weekly
Lviv – Dusseldorf Weeze eff 31OCT18 3 weekly
Lviv – Krakow eff 30OCT18 3 weekly
Lviv – London Stansted eff 02NOV18 3 weekly
Lviv – Memmingen eff 31OCT18 2 weekly
Lviv – Warsaw Modlin eff 02NOV18 3 weekly
Ukraine's minister of infrastructure Volodymyr Omelyan said: "Ryanair's entry to Ukraine is the most important event for the national airspace over the past 20 years. Europe's largest low-cost airline begins its operations at Boryspil International Airport (Kyiv) and Lviv Danylo Halytskyi International Airport (Lviv).
"For Ukrainians, Ryanair's arrival brings about the opportunity to travel cheaply and safely. For the country, it means development of the aviation industry and the network of regional airports. For business, it points to a free and competitive market, with rules of fair play. For visitors, you can fly to Ukraine at the lowest fares and discover its openness, beauty and business opportunities."
See more route development news from Airlineroute.
14.30 - Long-haul low-cost, acquisitions and aviation threats
14.00 - Webster on easyJet in the early days
"When I joined we had to use two 737s and the airline wasn't really an airline. It was a group of people who were focussed on pricing seats. It was a skeleton group."
"At the start we had very little to go on but that gave me a clean slate. We then began to bring in people to set up an engineering and operational unit. The first issue we had to deal with was to get Stelios away from pricing.
"In those days we were pricing manually. If he thought one flight wasn't selling quickly enough he'd drop the price."
"I've always been nervous about buying businesses. One thing about low-cost airlines is that it's important to keep things as simple as possible." But Webster says the purchase of Go in 2002 was the right thing to do at that moment in time.
"We were based at Luton but we needed a bigger base to go from. Stansted offered that."
13.45 - Former easyJet CEO Ray Webster
At 14.00 in the Keynote Arena, we have Ray Webster, the former chief executive of easyJet. He held the role for more than a decade and oversaw the airline's rise from start-up to its current position as a global leader.
One of the pioneers of the low-cost revolution in aviation, Webster is ideally placed to offer a critical - and honest - evaluation of the current tug-of-war between LCCs and full-service carriers for share in the fast-growing aviation market.
He will share his thoughts on the current state of the market, and how he believes changing consumer behaviour and the redrawing of airline relationships across the continent will drive airlines to respond.
13.30 - Keynote Opening Address
Janire Bijueska, transport planning director, Ministry of Economic Development and Infrastructure, Basque Government, says the Basque Country (Euskadi) is "facing a new chapter" with a society and an economy that is "increasingly open to the world". She says the region's fiscal autonomy which has been important to its growth.
Bijueska adds that Euskadi is the best connected region in Europe with the largest airport in northern Spain in Bilbao. This is backed up by findings from The Financial Times, which ranked it as the best medium-sized region in all Europe in connectivity (logistics) and as sixth with the best foreign investment attraction strategy.
The region had 3.6 million visitors in 2017, with tourism accounting for more than 6 percent of GDP.
"This event is the greatest in the sector. It's an excellent window for the industry and also the wider society," she says.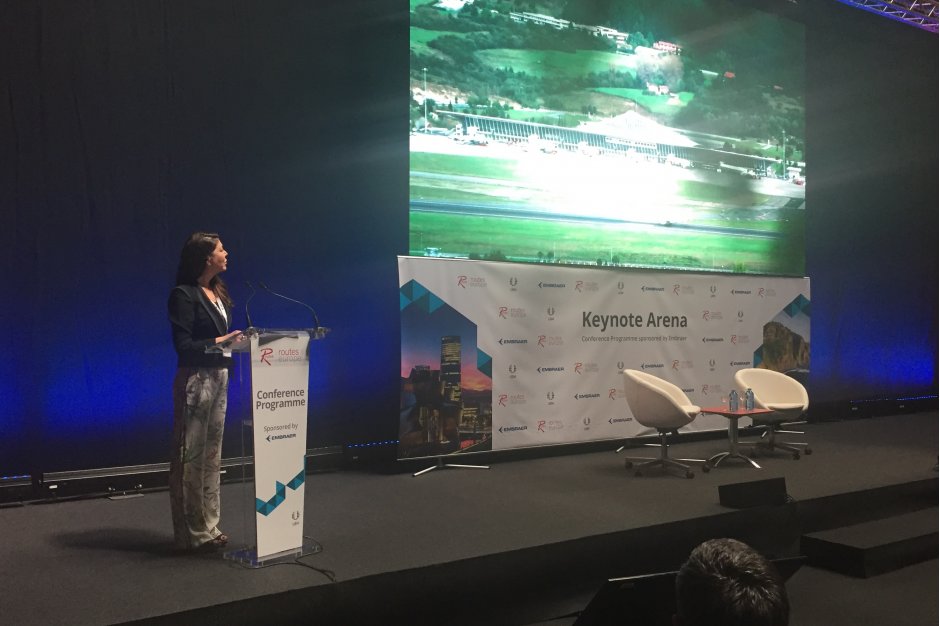 13.15 - From Twitter
Don't forget to tweet using the #RoutesEurope hashtag!
13.00 - Conference Programme starts in 20 minutes!
The Routes Europe 2018 Conference Programme gets underway at 13.20 with opening remarks from Steven Small, brand director at Routes. He says: "Our hosts are commited to improving air connectivity of both Bilbao and the wider Basque region, in order to support their rapidly growing tourism and industrial sectors.
"Hosting Routes Europe will provide them with the opportunity to showcase Bilbao Airport and also the region's small airports, San Sebastian and Vitoria-Gastiez, to key decision makers from Europe's aviation community and the growth opportunities the region has to offer."
Following Steven will be a keynote opening address from Janire Bijueska, transport planning director, Ministry of Economic Development and Infrastructure, Basque Government.
Here's the full Conference Programme, which also features former easyJet chief executive Ray Webster and Alex Cruz, the chairman and chief executive of British Airways.
12.15 - Follow Airlineroute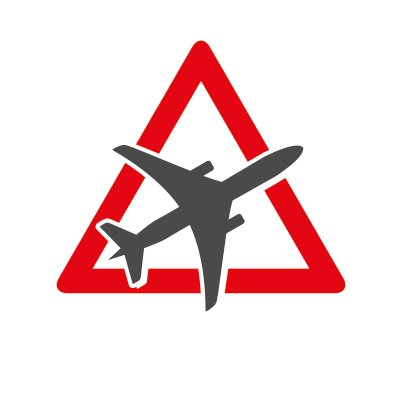 Airlineroute is continuing to bring news of the latest new routes, codeshares and changes in schedule throughout Routes Europe 2018.
New today:
Primera Air adds new UK – Europe routes in W18
airtransat increases A330 Nantes service in S18
Wizz Air expands A321 network at Vienna in W18
12.00 - Marseille expands with new summer routes
Volotea is the latest airline to open a base at Marseille Provence Airport, with the Spanish carrier's two Boeing 717s set to operate 19 routes over the summer season.
The base increases the airline's capacity at the airport by 56 percent. Nine of the routes - to Funchal, Palma de Mallorca, Biarritz, Caen, Corfu, Heraklion, Santorini, Menorca and Mykonos - are new for the season.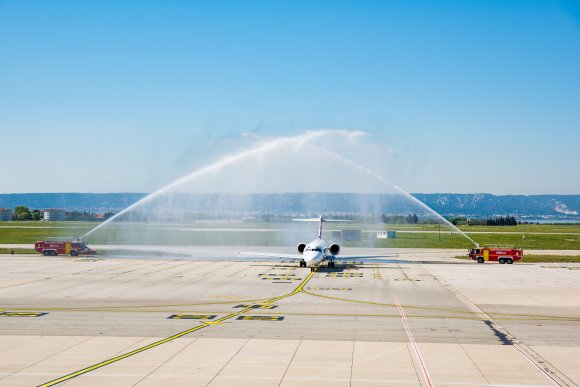 "This is the sign of the trust of a partner essential to the development of the air connectivity of our territory with which we have been actively collaborating since 2014," says Philippe Bernand, chairman of the executive board of Marseille Provence Airport.
The Volotea base builds on a successful 12 months for Marseille after it broke the nine million passenger barrier for the first time in 2017, a 6.2 percent rise on 2016. The increase was fuelled by a spike in international traffic, which now makes up 60 percent of its overall traffic.
Read more about Marseille's network and expansion plans.
11.30 - Celebrating ASM's 25th anniversary!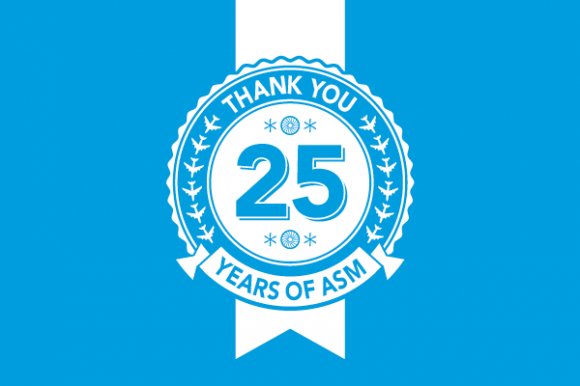 2018 marks the 25th anniversary of ASM. Since 1993, the company has worked with airports, airlines, tourism authorities and governments in the development of air routes. Support from its clients has enabled it to assist in the introduction of new routes and the delivery of training courses around the globe, as well as taking part in over 75 Routes events.
Delegates are today invited to join ASM for drinks from 16.30 at Stand S13 to help celebrate the quarter century milestone in style!
Ahead of this, here's what some of ASM's clients had to say...
Wilco Sweijen, director route and business development, aviation marketing, Amsterdam Airport Schiphol: "Amsterdam Airport Schiphol congratulates ASM with 25 years of being the leading consultants for route development by airports.
"We are honoured that we have worked with the ASM team during all the years of their existence. This includes being part of the Routes events, an initiative launched by ASM, as well as the various projects which we worked on together.
"ASM's experience helped us to improve our route development activities and the various ASM courses have enriched numerous Schiphol colleagues. Looking forward in working together in the years ahead."
Declan Power, Shannon Airport's head of aviation development: "There is so much more data available now and you have to use it all to build your case and tailor it to a specific airline and route. ASM helps you through this minefield by identifying opportunities, opening doors and giving you a platform for success!"
Manuela Pauly, business division aviation, Munich Airport: "Congratulations for 25 years of ASM – what an amazing jubilee! ASM's sound standing knowledge and their great expertise of the aviation industry has always been very valuable for us. Thank you ASM!"
Plus, see if you can recognise members of the team from photos taken 25 years ago!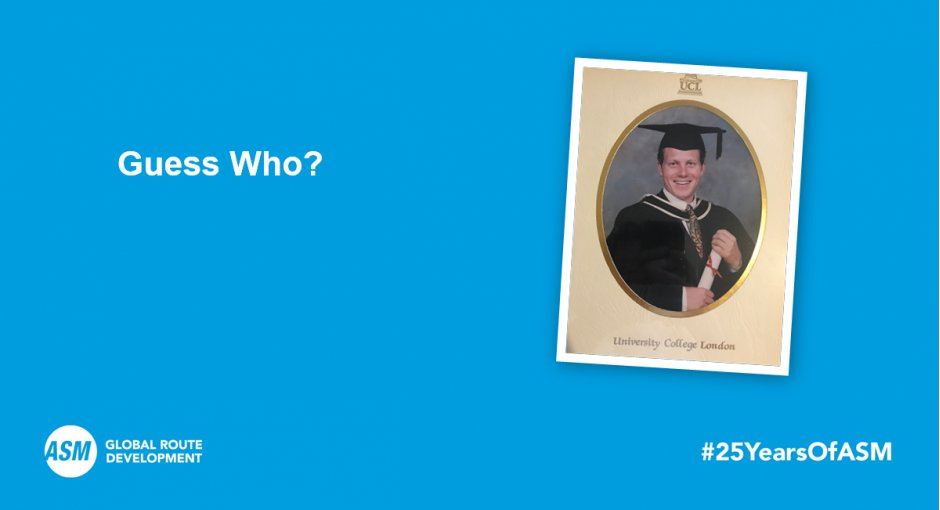 10.30 -
President of the Basque Country opens Routes Europe

10.10 -
Face-to-Face Meetings
The first face-to-face meetings at Routes Europe 2018 are about to get underway in the Airline Meeting Halls.
09.45 - The Exhibition Hall is looking great
09.00 - "A
unique opportunity"
Alfredo Retortillo, Minister of Tourism, Commerce and Consumption of the Basque Government, said: "Hosting Routes Europe 2018 in Bilbao positions Euskadi in the European spotlight, where new connections are valued and decided on in the medium and long-term. This is a unique opportunity to showcase our capacities and infrastructure to the region's key decision makers, as well as the attractions of the Euskadi-Basque Country as a destination for travellers."
Arantxa Tapia, Minister of Economic Development and Infrastructures of the Basque Government, added: "Routes Europe is an opportunity to showcase Euskadi-Basque Country to the world as a highly connected territory and promote the destination to the people that decide where the region's aircraft fly.
"It will allow us to demonstrate the potential of Euskadi's airports, due to their strategic location in south-west Europe, with the added value of a complete and effective intermodality, thanks to all our infrastructures: ports, roads, railway network and logistics platforms."
08.45 -
Registration, Diary Advice & Networking Area are now open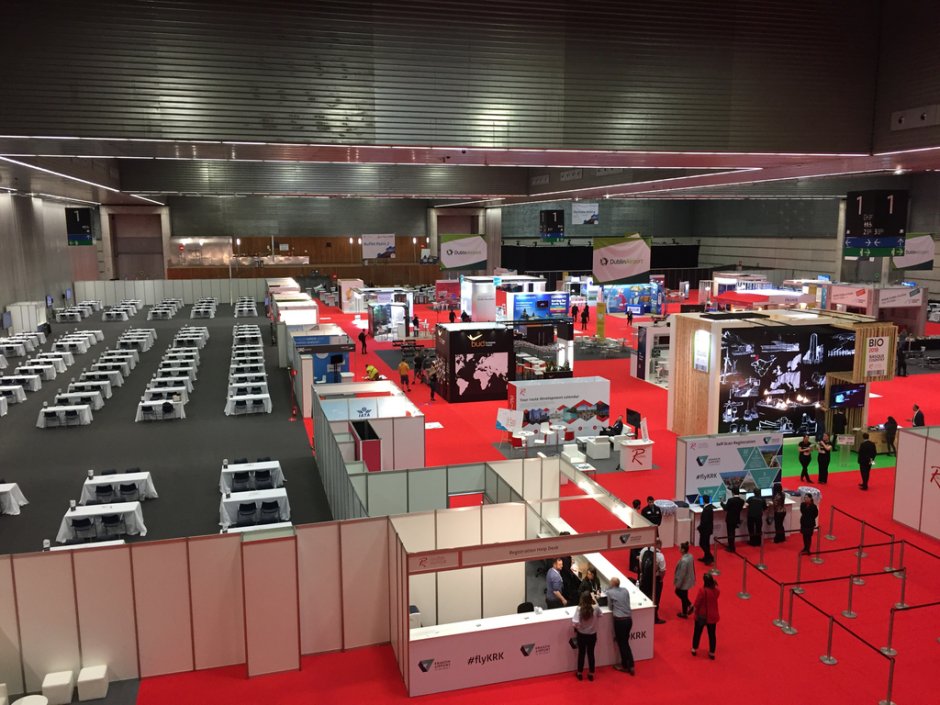 08.00 - Routes Europe 2018 is here!
Europe's aviation industry leaders are gathering in Bilbao from today at the 13th annual Routes Europe to plan and negotiate new air services within the region. The event will bring together more than 1,200 delegates taking part in 4,800 meetings, with a diverse range of airline representatives from full service to regional low cost carriers travelling from all corners of the globe to take part in the event.
Carriers in attendance include Vueling Airlines (official carrier for the event) easyJet, Lufthansa Group, Norwegian, Qatar Airways, Wizz Air, Delta Air Lines and China Southern Airlines. Over 100 airlines, 300 airports and 50 tourism authorities are expected in total.
Routes Europe brings together airlines, airports and tourism authorities to develop air route networks. It moves to a new city every year to highlight the diverse aviation markets within Europe. The 2018 event is hosted by The Basque Government, The Provincial Government of Biscay and Bilbao City Council, with the support of Aena.
Industry experts will explore the major challenges and opportunities for Europe's aviation sector in a series of conference sessions, including: How Brexit will impact the aviation industry as Britain seeks to negotiate its exit from the EU, how terrorism is affecting tourism growth and the rising dominance of low-cost carriers in the European market.
---
Saturday 21 April 2018
16.00 - How award-winning Munich succeeded "against all odds"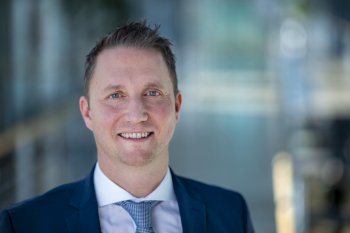 Munich Airport was crowned the overall winner at the Routes Europe 2017 Marketing Awards in Belfast. Earlier this year, Routesonline caught up with the airport's vice president of traffic development Oliver Dersch to find out more about its success last year and its future growth ambitions.
"Although we had to face the end of service of our second biggest customer Air Berlin and were confronted with the decision of Transavia to close its deployment of three dedicated aircraft, we set new all-time records for number of passengers with more than 44.5 million and over 360,000 tonnes of air freight," he says. "Even the number of aircraft movements surpassed 400,000 again for the first time in six years."
Dersch adds the story behind this is diversity - although Munich is the largest hub for Germany's flag carrier Lufthansa: "The close cooperation with Lufthansa, one of Europe's most successful and excellent airlines, led to the decision to deploy five of its A380 from summer 2018 on and up to 15 brand new state of the art A350 at Munich." Read the full interview here.
14.00 - Passenger growth is coming but are we ready?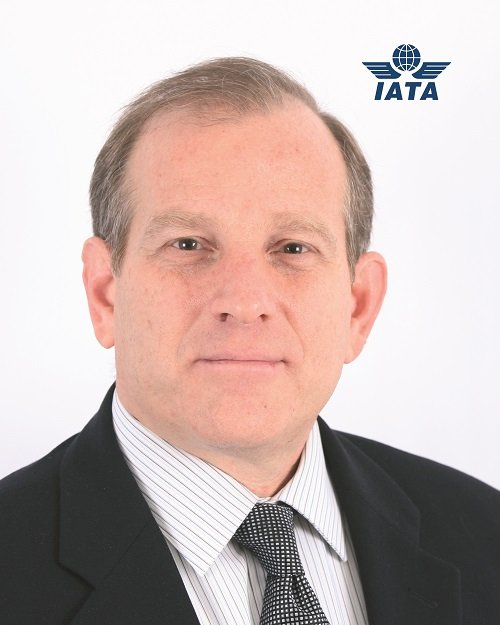 IATA's Rafael Schvartzman says that with many of Europe's key airports already operating at capacity, action needs to be taken today to avert the upcoming capacity crunch.
"The uptick in air connectivity is a boon for each one of the local communities with new air links as they stimulate prosperity, open markets and enhance people-to-people ties. But at the same time this demand growth requires careful and forward-thinking planning -both on the air and on the ground- so this growth can be accommodated.
"This trend is expected to continue, by 2036 IATA estimates that globally 7.8 billion passengers will travel by air, nearly double the 4 billion who are expected to fly this year. And in Europe, one of the world's most developed and mature air markets, 550 million more passengers will fly each year bringing the total market to 1.5 billion passengers in 2036.
"With many of the continent's key airports already operating at capacity and Europe's airspace in urgent need of modernisation, action needs to be taken today to avert the upcoming capacity crunch."
Click here to read the full article.
12.00 - Behind the scenes
The build at Bilbao Exhibition Centre is well underway ahead of the first day of Routes Europe 2018!
https://www.instagram.com/p/Bh1DhYGAzkb/
11.00 - Follow #RoutesEurope on Twitter
10.00 - Did you know?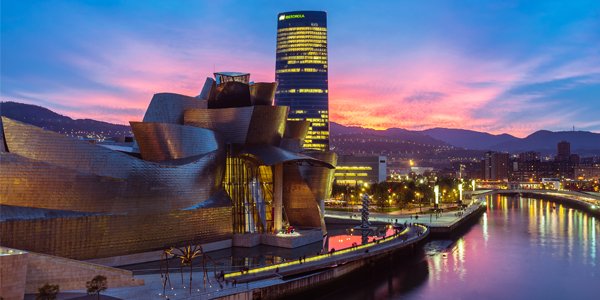 Bilbao's Guggenheim Museum of modern and contemporary art is one of the largest museums in Spain. The museum is an impressive landmark resting alongside the Nervión River and features works by Spanish and international artists. However it is the building itself which is a masterpiece of contemporary architecture, and in 2010's World Architecture Survey was recognised as one of the most important works completed since 1980.
09.00 - One day to go!
---
Friday 20 April 2018
17.00 -
Things to do in the Basque Country
Bilbao is located in the northern-central part of Spain, on the Basque border, between the Cantabrian Mountains and the Pyrenees. The largest city in the province of Biscay, it is the beating heart of the Basque Country, with surrounding green hills which provide relief from the hustle and bustle of the centre.
Make the most of your trip to the Basque Country. Explore world-class art, visit the atmospheric old quarter or dine at one of the region's many Michelin-starred restaurants during your stay. Here are our top five things to do.
14.00 - Have you downloaded the Routes app?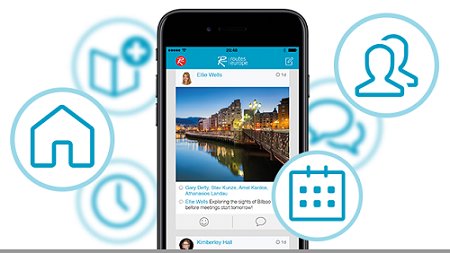 The Routes app is regularly updated with all the latest event information and helps delegates to maximise their presence at Routes Europe 2018.
Delegates can view full delegate listings, share their latest updates and create a personalised agenda using the app. It provides a digital platform to network and promote key messages both ahead of and during the event.
The On-site Meeting System will be accessible via the app from Saturday, 21 April. Airline table numbers, the airport and intra-event transfer timetable and the event floorplan will also be available to view on the app in due course.
The Routes app is available on iOS, Android and in HTML5 format for BlackBerry, Windows and laptops. If you experience any difficulties logging in to the app, please contact Kimberley Hall.
Please note the Routes app is only available to those who have registered for Routes Europe 2018. Access will not be granted to those who have not registered for this year's event; users will require a unique email address and PRC.
11.00 - Interview: the road to the Basque Country
With all eyes on the Basque Country ahead of Routes Europe, the government's minister of tourism Alfredo Retortillo outlines the region's key route development targets and what delegates can expect when they arrive.
Why is Bilbao hosting Routes Europe 2018? "Routes Europe 2018 is an opportunity to show those in the aviation route development community the potential of our airports in Euskadi and their strategic location in the south-west of Europe," he says. "We can also show off just how well connected we are thanks to our network of ports, roads, railways and other logistics."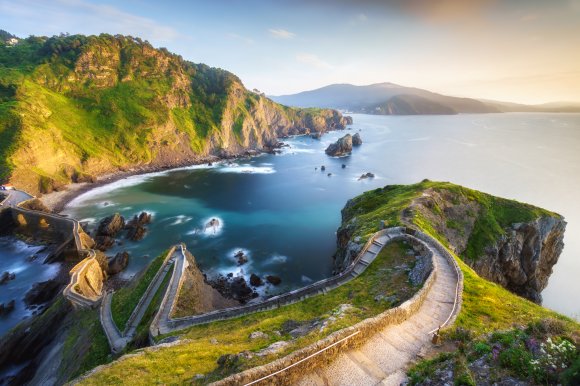 What are your key targets for new routes? "From the immediate and tourism point of view, the Spanish domestic market is key with Madrid, Barcelona, Andalucía and Valencia all at the top of the list. In France, Paris and the country's south are targets but the whole country is important, as is Belgium and in particular Brussels and Flanders.
"Key cities to target in Germany include Munich, Frankfurt, Berlin, Dusseldorf and Stuttgart as well as Austria and both the German and French-speaking peoples of Switzerland. Britain is important, especially London but also Manchester, Bristol and Edinburgh. Ireland is also on the list alongside Amsterdam in the Netherlands.
"Potential markets for the future include Portugal, Scandinavia, the US and Italy. From the business travel perspective, key markets for attracting investment include the US, the UK, Germany and France."
Click here to read the full interview with Alfredo Retortillo.
09.00 - Two days to go!
https://www.instagram.com/p/BhwxsH0gBpi/
---
Thursday 19 April 2018
17.00 - Analysis: Spain's phenomenal international growth
With Routes Europe 2018 fast approaching, Routesonline looks at the growth of Spain's international aviation market. Analysis of published schedules for the past ten years shows that international air capacity from Spain rose from 65.1 million available seats in 2008 to 98.5 million in 2017. This represents growth of 51.3 percent across the period. In the last calendar year, international capacity increased by 8.3 percent after adding more than 7.5 million available seats.
Read more about Spain's growth, including the top international airlines and airports, as well as the fastest-growing major airlines in the country's international market.
15.00 - Did you know?
Bilbao is the tenth largest city in Spain, the largest city in the province of Biscay and in the Basque Country altogether. Since the 19th Century, the Port of Bilbao has been a prominent Spanish port. Nowadays, it continues to be one of the most important logistics centres on the Atlantic route for access to the European market, providing regular maritime services (cruises and merchandise) with connection to 800 ports around the world.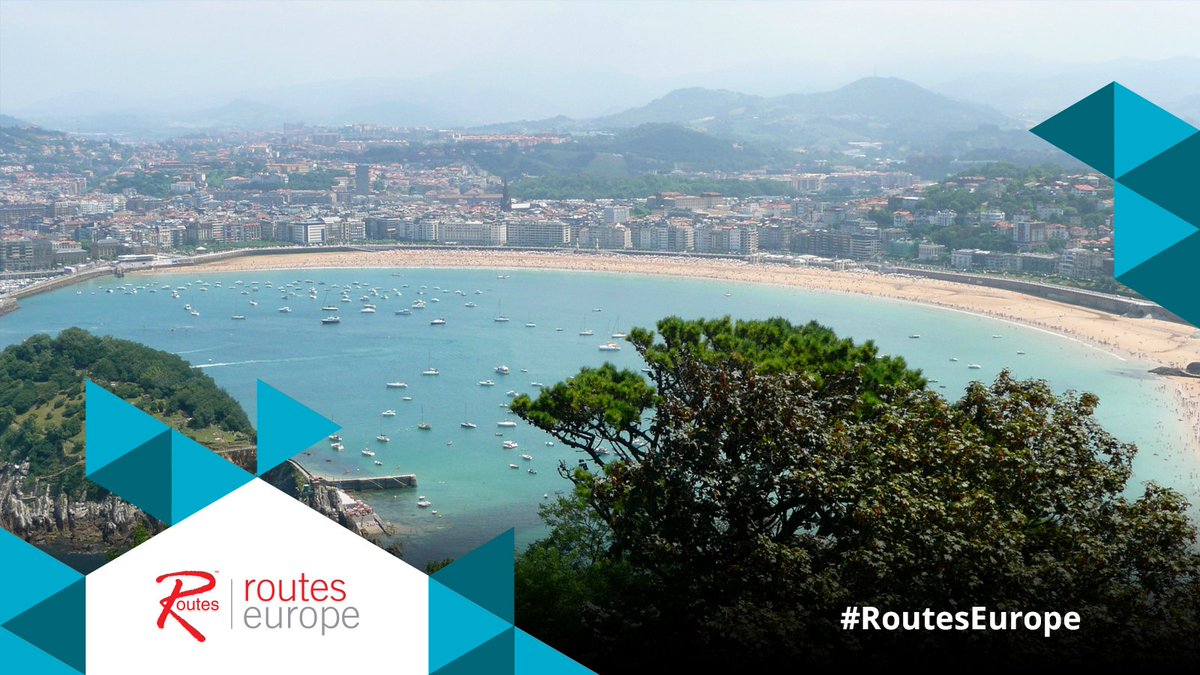 13.00 - Europe's top airlines sign up
Eight of the top ten airlines by seat capacity during the first half of 2018 will be present at Routes Europe 2018 in the Basque Country to discuss new and existing route development opportunities.
Among the attendees will be:
easyJet
Turkish Airlines
Lufthansa German Airlines
British Airways
Air France
SAS Scandinavian Airlines
KLM-Royal Dutch Airlines
Vueling Airlines
11.00 - What is

Fast Track?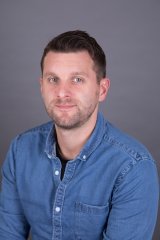 Ahead of Routes Europe 2018 our senior scheduling and registration manager Simon Baxendale explains more about the introduction of Fast Track.
"Fast Track provides delegates with the opportunity to make quick, five-minute introductions to key decision-makers from all attending airlines," he says.
"It gives airports, tourism authorities and other aviation stakeholders more opportunities to meet with airlines - and the response so far has been brilliant.
"Airlines are sat at their designated tables in the Airline Meeting Halls and, using the airline seating plan, delegates are able to find their key targets. We don't need delegates to register for this either - they can just turn up and start networking! When the five-minute period is up, the meeting clock will sound."
Fast Track will take place in the Airline Meeting Hall on Monday 23 April from 14.40 until 15.30. Read more about the purpose of Fast Track and how you can benefit.
09.00 - Anticipation builds for Routes Europe 2018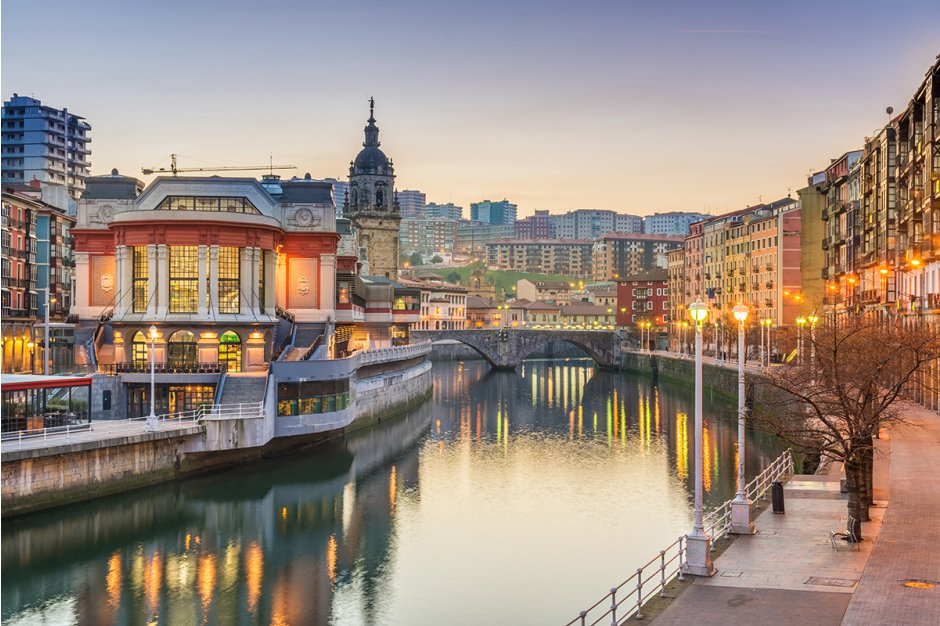 There are just three days until Routes Europe 2018 gets underway in Bilbao, Basque Country! The event's 1,200 delegates will take part in more than 4,800 face-to-face meetings to discuss new and existing air services. Are you among the attendees? Share your journey to Bilbao on Twitter using the #RoutesEurope hashtag and on the Routes app.
---
Follow Routes Europe on Twitter: