Routes Europe 2018 Marketing Awards finalists - part two
In the second of a two part feature, Routesonline takes a closer look at the airports named finalists in the Routes Europe 2018 Marketing Awards.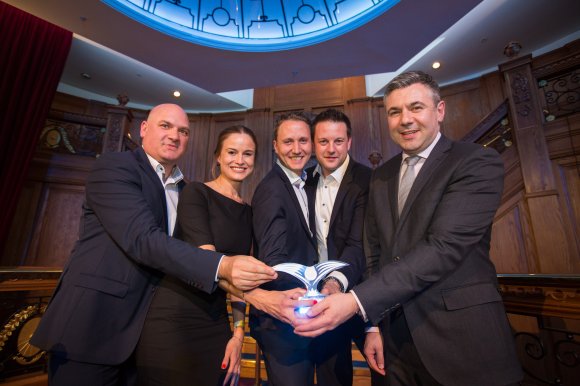 This week, we profile the airports shortlisted in the 4-20 Million Passengers category, as well as the airports in the running for the Over 20 Million Passengers award. Click here to read the full shortlists.
Read: Routes Europe 2018 Marketing Awards finalists - part one
4-20 Million Passengers
Albrecht Dürer Airport Nürnberg
After winning the Under 4 Million Passengers category at the World Routes 2017 Marketing Awards, Nuremberg Airport's passenger numbers rose by 20 percent last year to reach 4.2 million. The growth was mainly thanks to the launch of new routes and the expanded capacity of Eurowings, Germania, Ryanair and Wizz. A total of 18 new destinations were added in 2017. The airport's marketing strategy has included market experience days, to introduce partner airlines to local stakeholders, as well as a 'golden ticket' guerrilla marketing campaign.
Budapest Airport
Budapest Airport broke the 13 million passenger milestone for the first time in 2017 after securing 31 new routes and 20 new destinations. Its existing airline partners supported the growth by adding 1.7 million additional seats, while new flights to New York, Chicago and Philadelphia means the number of transatlantic seats will double this summer. Budapest's marketing activities in 2017 included a 'cool cities' destination campaign and Facebook contests to help increase customer engagement.
Edinburgh Airport
A total of 13,432,485 people passed through Edinburgh Airport in 2017, an additional one million passengers when compared to 2016. International passengers helped to drive growth as 32 of the 34 new routes launched were international services. The airport works in collaboration with its city and national partners to increase the profile of Edinburgh as an all year-round destination for both business and leisure travellers. Marketing activities have included promoting 'the best of Scotland' at Routes Europe, with food made by acclaimed chef Mark Greenaway.
Larnaka Airport
An additional 1.1 million passengers used Larnaka Airport in 2017, compared with the previous year, taking its overall total to 7.7 million. Five new airlines started operations - Condor, Cyprus Airways, Taimyr, I-Fly and Danish Air Transport - seven new routes were launched and 5,500 new movements were added on existing routes. Major initiatives in 2017 included trade workshops to promote specific routes and devoting 30 percent of its content on social media platforms to airline partners for their own programmes and offers.
Prague Airport
Prague Airport's passenger numbers increased by 17.9 percent to more than 15.4 million in 2017, helped by the addition of seven new airlines and 18 new destinations. Thirty routes also experienced frequency increases. The airport, which scooped the 4-20 Million Passengers award at World Routes 2017, supported the growth through a range of marketing initiatives, including a collaborative inbound tourism scheme called TouchPoint and annual roadshows in major Czech cities for travel agents and tour operators.
Saint Petersburg Airport, Pulkovo
The airport attracted a record 16.1 million passengers in 2017, up 22 percent on 2016 and with 33 percent international passenger growth. Major successes included the growth of S7, which operated 23 routes compared with two in 2016, while KLM, Finnair and Hainan were among the carriers to increase frequencies. A new joint support programme was introduced in late 2016 for new destinations. A total of 13 routes were incentivised in 2017 with 80 percent discounts on airport charges.
Over 20 Million Passengers
Athens International Airport
2017 was a record year for Athens International Airport as passenger numbers jumped 8.6 percent to 21.7 million and one million seats were added. A total of 48 new routes were launched, while new airlines included Scoot, Germania and TUS Airways. Other major developments included Emirates operating a year-round service to New York and Air China opening a non-stop route to Beijing. The airport's marketing action plan includes efforts to promote Athens as a year-round city break destination, plus workshops, symposiums and roadshows.
Brussels Airport
With growth of 13.6 percent in 2017, Brussels Airport welcomed almost 24.8 million passengers during the year with strong growth in both the number of originating and transfer passengers. New routes to Shanghai by Hainan Airlines and to Mumbai by Brussels Airlines were launched, while Delta Air Lines reopened Atlanta and Qeshm Air opened Brussels-Teheran. Marketing support included on-site advertising, newsletters, airline events, financial contributions and partnerships with tourism boards in Brussels, Flanders and Wallonia.
Copenhagen Airport
Copenhagen Airport added 27 new routes last year meaning it is now is connected to 174 destinations worldwide. During the year, new routes opened to New Delhi and Agadir while frequencies were increased on services to Bangkok, Los Angeles and New York. A major focus during the year was to promote the number of domestic services on offer to help change perceptions in Denmark. The airport also continued to support airlines through its CPH Advantage programme, giving carriers access to more than one million qualified leads.
Moscow Sheremetyevo International Airport
Passenger traffic topped 40 million for the first time in 2017 helped by the launch of 19 new routes, four of which are to China (Shenzhen, Qingdao, Chongqing and Kunming). As 40 percent of all passengers at Sheremetyevo connect to other flights, the airport has now become a major hub in connecting Europe and China as more than 1,200 passengers fly daily between the two. Marketing activities have included photography exhibitions, inauguration of new aircrafts and events to promote new airlines, increased frequencies and tourism festivals.
Munich Airport
A huge 77 new routes were launched in 2017 by 22 airlines, helping Munich Airport to set an eighth passenger record in a row with 44.6 million, an increase of 2.3 million on 2016. Long-haul traffic increased by 6.6 percent. This summer Lufthansa is basing five A380 aircraft at the airport while Eurowings is basing three long-haul aircraft there. During 2017, Munich Airport supported its airline customers with 756 dedicated marketing and press activities in cooperation with 67airlines. It also organised numerous airline events, roadshows and workshops.
Oslo Airport
Avinor-owned Oslo Airport has spent the past two years building an experienced traffic development team and the results are starting to pay off. The airport increased passenger numbers by 6.6 percent in 2017 to 27.5 million and recorded a 7.3 percent increase in transfer traffic –the largest increase in Scandinavia –and a load factor increase of 2 percentage points. In total, 32 new routes launched and the airport attracted 14 new airlines, including freighters. During 2017, Oslo Airport also reduced charges by 1.5 percent and introduced new incentives to support seasonal routes.
The Routes Europe 2018 Marketing Awards will take place at the Routes Europe Networking Evening on 23 April. The Overall winner will be automatically short-listed for the World Routes 2018 Marketing Awards. Find out more about the awards here.