Philippine Airlines boosts secondary hubs ahead of fleet expansion
Philippine Airlines is introducing new routes and hikes in flight frequencies ahead of taking delivery of the first of 21 new aircraft scheduled to arrive by the end of 2019.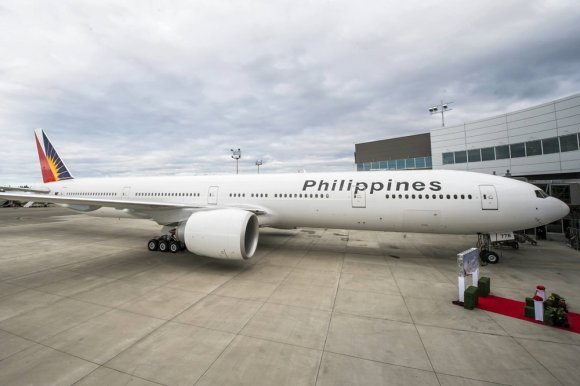 Philippine Airlines is to boost operations at its secondary hubs in Davao, Cebu and Clark as it prepares for the arrival of 21 new aircraft by the end of next year.
The airline will add 15 aircraft in 2018, comprising six Airbus A321neos, four A350-900s, and five Bombardier Q400s. Six more aircraft will arrive in 2019, comprising two A321neos, two A350s and two Q400s.
Dr Jaime J Bautista, PAL president and chief operating officer, said the carrier was no longer "just a Manila-centric airline" but one with global ambitions.
"Our new aircraft and our new hubs are a winning combination that will help expand our market reach both domestically and worldwide," he said.
"This is imperative for a global airline, and we must sustain and build on our hard-won 4-Star rating."
PAL's 2018 expansion includes Manila non-stop to New York JFK from 28 October 2018, as well as non-stop flights to New Delhi and Mumbai in the fourth quarter of the year.
The new routes to India are PAL's response to the call by Wanda Corazon Teo, the secretary of the Philippines' Department of Tourism, for a direct link to India.
PAL is also assessing the request for route directly from Davao International Airport, possibly to Bangkok or a point in Japan.
Bautista said: "We are aiming for 100 aircraft by 2020, which places us in the category of a major carrier.
"But we are not merely adding more planes, we are constantly upgrading the cabins, seats, amenities, inflight entertainment and technology. We aspire to ultimately become a 5-Star global airline, to be a source of pride for all Filipinos."
Other routes with increased frequencies are Cebu-Siargao (twice daily by end of April); Davao-Clark (daily from later this year); Cebu-Clark (from seven to ten weekly flights from 28 April); and an upgrade to a widebody A330 or A340 aircraft on selected Manila-Cebu and Manila-Davao flights.
Some of the frequency increases, particularly from Manila, are designed to compensate for the impending closure of Boracay and to offer alternative holiday destinations. Earlier this month authorities in the Philippines announced that Boracay, one of its best-known holiday islands, will be closed to tourists for six months amid environmental concerns.
PAL said it was working with local and foreign government authorities for the green light to operate new or additional tourist-carrying flights from China, Korea and Taiwan to Puerto Princesa and Cebu, in light of the suspension of many flights from these countries to Kalibo.
The additional China-Cebu and Korea-Cebu flights are intended to feed more tourism travel to Camiguin, Siargao, Coron, Bohol and likewise to Butuan, rather than exclusively to Cebu.
PAL currently flies to 16 domestic and seven international points from Cebu, 14 domestic and one international points from Clark, six domestic points from Davao, and one international destination (Seoul) from Tagbilaran.
The airline added that "comprehensive marketing and sales studies are ongoing" for the introduction of new destinations in Europe and the US mainland, including Chicago and Seattle. In December, Bautista told Routes News that Paris, Rome, Frankfurt and Munich are under consideration.
He said: "When we take delivery of more long-haul aircraft, we are studying the possibility of other European destinations – maybe Paris, Rome, Frankfurt and Munich.
"Hopefully that market stimulation will lead to feeding the European market. In the meantime, Heathrow will be the best airport where we can operate."