Analysis: the transatlantic battle
A week after International Airlines Group bought a minority stake in long-haul low-cost carrier Norwegian, with a view to launching a full takeover of the Scandinavian carrier, Routesonline takes a look at the growth of transatlantic services from Europe to the US and Canada, and how lower fares have impacted this market.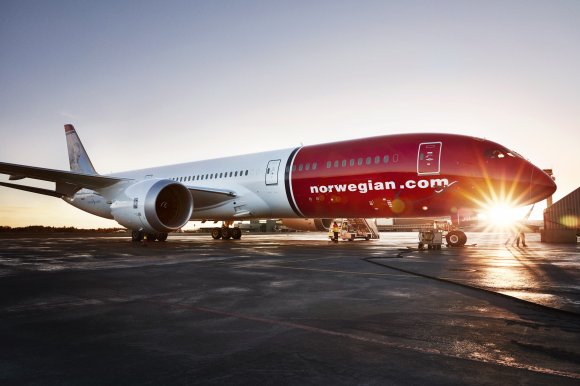 Routesonline analyses the growth of services from Europe to the US and Canada and how low-cost carriers have shaken up the market.
The data is all supplied by OAG Aviation using its OAG Schedules Analyser tool.
Capacity
Having largely plateaued during the financial crisis, scheduled two-way capacity between Europe and the US and Canada has surged in recent years. Since 2013 to the end of 2017, the number of available seats has jumped by 28 percent to more than 100 million. The growth in 2017 alone was 6.2 percent following an increase of 7.9 percent the previous year and 5.7 percent in the 12 months before that.
The number of low-cost seats on offer has clearly influenced the market, rising from fewer than 3,000 in 2012 to almost 5.2 million in 2017. Although the low-cost sector still only accounted for 5.2 percent of total capacity in 2017, this is nevertheless a marked increase from 1.9 percent five years earlier. According to OAG Schedules Analyser, available capacity in 2018 is scheduled to grow to 107.2 million seats, with low-cost carriers accounting for almost 8.3 million, or 7.7 percent, of the total market.
Two way capacity of legacy and low-cost carriers (2013-17):
Airlines
Analysing data from OAG Schedules Analyser over the past five years shows that the big North American and European legacy carriers have maintained dominant positions. Delta Air Lines had the most seats on offer in 2017 at 11 million, equivalent to more than 30,000 per day. The leading European airline is British Airways, which finished third in the rankings.
The five-year data highlights how Norwegian has shaken up the market. From offering just 120,000 seats in 2013, it had 3.1 million two-way seats in 2017 and this is set to rise to 4.8 million this year. Looking outside the top ten in 2017, Icelandair (15th) and WOW (19th) have also experienced similar gains by offering low-cost seats via Reykjavik.
Two-way capacity of top ten carriers in 2017 over the past five years:
Routes
New York JFK and London Heathrow unsurprisingly had the most two-way capacity during 2017 with almost 3.7 million available seats. OAG figures show this is set to increase to 3.78 million in 2018 across 14,000 flights. Indeed, London Heathrow is dominant in terms of overall Europe-US and Canada capacity, featuring in eight of the top ten routes by available sets.
Interestingly, only two routes in the top ten have LCC services - New York JFK-Paris CDG (Norwegian) and Paris CDG-Montreal (Air Transat) - highlighting how budget operators are content to disrupt established routes via services to secondary markets.
Top routes in 2017 by total available two-way seats:
Airport pairs
The rise in airport pairs over the past five years demonstrates how the battle has widened from traditional transatlantic points. LCCs added 26 new pairs in 2017, with Norwegian responsible for 22 of these, including Barcelona-Newark Liberty, Bergen-Providence, and London Gatwick-Denver.
Legacy carriers are responding by adding new routes to secondary markets, often with feeds to their respective hubs. Next month, for example, British Airways will operate its first non-stop London Heathrow-Nashville service.