25 Years of ASM: Part Four
To celebrate 25 years of ASM, each week we will be exploring five of the greatest moments in aviation over the last quarter of a century.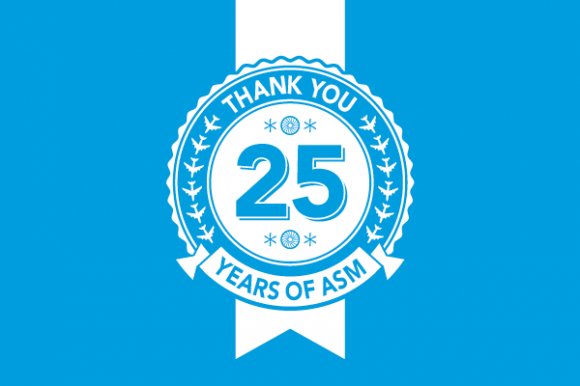 ASM have proudly worked with airports, airlines, tourism authorities and governments in the development of new routes since 1993.
We would like to thank everyone who has worked with ASM over the last 25 years. Your support has enabled us to assist in the introduction of new routes and the delivery of training courses around the globe as well as taking part in over 75 Routes events.
We are privileged to have been the first consultancy solely dedicated to route development, and feel honoured to have supported the growth of the aviation community over the last 25 years. In the build up to Routes Europe, we will be celebrating 25 milestone moments from the last quarter century of aviation.
First Routes Americas (2008):

Following the growing success of World Routes and the newly introduced regional events, increased demand from the aviation community saw expansion into the Americas region in 2008. The event was held in Cancun, Mexico and was hosted by ASUR - Mexico's Leading Airports.

Boeing 787 Dreamliner completes first flight (15 December 2009):

A new era of air travel was ushered in as the test program for the Dreamliner kicked off in Seattle. Six planes flew nerly around the clock, around the glove as the manufacturer aimed to hit is first delivery of the aircraft in Q4 2010. The newest member of the Boeing family of commercial jetliners took from Paine Field in Everett, Washington at 10:27am local time, approximately three hour later it landed at 1:33pm at Seattle's Boeing Field.

World's largest carrier formed (1 October 2010):

United Airlines and Continental Airlines merge to become the world's largest carrier. The merger was approved by the European Commission in July 2010 and by the US Justice Department in August. On 1 October 2010m UAL Corporation completed its merger with Continental Airlines and changed its name to United Continental Holdings, Inc. The airlines received a single operating certificate from the FAA on November 30, 2011.

Airbus starts final assembly of the first A350 (5 April 2012):

The company has orders for 548 A350s, a family of long-range 250-350-pasenger wide body airliners with both fuselage and wing structure made primarily from carbon fibre reinforced polymer. The prototype A350 first flew on June 14 2013 at Toulouse-Berger Airport, France.

Wow Air created (2011):

WOW air was founded in November 2011 and operated its inaugural flight in 2012. WOW air was founded by entrepreneur Skúli Mogensen, whose extensive business background is largely in technology and telecoms in Iceland, Europe, and North America. In October 2012, WOW air acquired Iceland Express's operations and network. Iceland Express operated to several destinations in Europe and North America using leased equipment.

Level formed (2017):

Level was established by IAG in response to increased competition in the long-haul market from low-cost airlines, including Norwegian Long Haul. Despite initially being poised to launch in 2018, on 15 March 2017, IAG CEO Willie Walsh announced the new brand, together with its four destinations out of Barcelona, with operations beginning in June of that year.

Milenial airline enters the marketplace (2017):

Joon is aimed at young people, according to its parent company Air France. "Joon" sounds similar to the French word "jeune", meaning young. It will serve destinations which face heavy competition from low-cost carriers. Joon commenced operations on 1 December 2017, serving short and medium-haul destinations within Europe, with initial routes to Barcelona, Berlin, Lisbon and Porto.

Safest year in aviation history (2017):

2017 was the safest year in history for commercial airlines, according to industry research. There were no passenger jets crashes anywhere in the world, separate reports by Dutch consultancy To70 and The Aviation Safety Network found. This was despite more flights being made than ever before.

ASM launches new North American division (July 2017):

Ilona Cambron, Martin Kammerman and Jeremiah Gerald were recruited to provide route development service for the North American market. ASM's Managing Director, David Stroud, said: "I'm very excited that ASM is launching in the largest aviation market in the world. We plan to grow and expand our footprint in this key territory alongside our existing global operations.

Emirates order secures the A380's future for the next decade (January 2018):

Emirates agreed a deal for 36 additional A380 aircraft, ending speculation about the future of the Airbus programme. The deal, worth $16bn, came just days after Airbus' soon-to-retire sales chief John Leahy warned that the company would have to halt the programme if Emirates, its largest customer, did not place another order.
Routes Europe will mark the 25th Anniversary of ASM, and with your help, we plan to celebrate our birthday in style, come and visit us on Stand S13 in Bilbao. To discuss the future of the aviation industry, visit the ASM website or email enquiries@asm-global.com.