Marseille expands with new summer routes
Fresh from Spanish carrier Volotea inaugurating its new base in Marseille, the airport is gearing up for a busy summer with a string of new routes.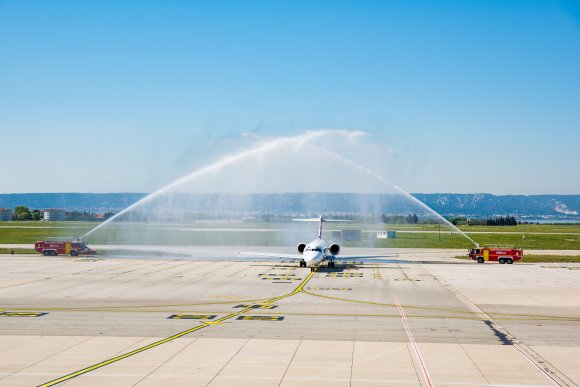 Volotea is the latest airline to open a base at Marseille Provence Airport, with the Spanish carrier's two Boeing 717s set to operate 19 routes over the summer season.
The base increases the airline's capacity at the airport by 56 percent. Nine of the routes - to Funchal, Palma de Mallorca, Biarritz, Caen, Corfu, Heraklion, Santorini, Menorca and Mykonos - are new for the season.
"This is the sign of the trust of a partner essential to the development of the air connectivity of our territory with which we have been actively collaborating since 2014," says Philippe Bernand, chairman of the executive board of Marseille Provence Airport.
The Volotea base builds on a successful 12 months for Marseille after it broke the nine million passenger barrier for the first time in 2017, a 6.2 percent rise on 2016. The increase was fuelled by a spike in international traffic, which now makes up 60 percent of its overall traffic.
This summer Marseille will be connected by 157 direct routes to destinations in 27 countries.
Key additions include Lufthansa adding a third daily flight to Frankfurt; Air France/Hop! opening two new domestic routes to Caen – Carpiquet and Aéroport de Metz–Nancy–Lorraine, as well as extending operations to Athens from April to October and adding Beirut and Geneva during the peak season; Vueling adding a route to Alicante; and Ryanair's Krakow and Frankfurt services.
Aigle Azur will also open a new route to Beirut–Rafic Hariri International Airport in June; Swiss International Airlines has begun a three-weekly Zurich service; and Turkish Airlines will add four weekly frequencies to Istanbul Atatürk.
Long-haul wise, Air Austral will continue its twice weekly flights to Roland Garros Airport in Réunion, started last winter, and charter flights from Incheon operated by Korean Air are being doubled this year.
Meanwhile, in winter 2018/19 new routes to Budapest and Bucharest have already been announced by Ryanair.
The airport says lots of short- and long-haul projects are underway for 2019, together with its brand new traffic development incentive programme launched this month.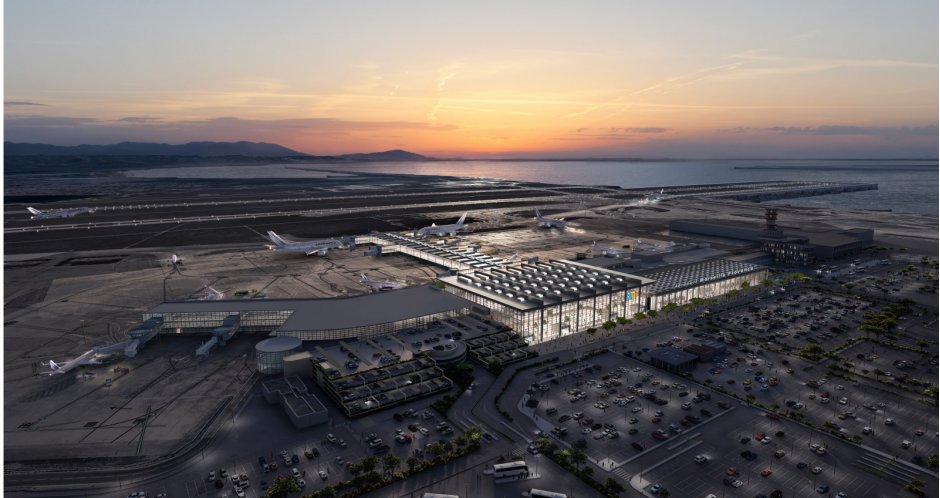 In November 2017, Marseille unveiled plans for a €250m Terminal 1 extension project, designed by architectural practice Foster + Partners. With a surface area of 20,000 sq m, it will be designed to optimise operations and improve passenger experience.
It will link Halls A and B in Terminal 1 and will centralise numerous operational functions, such as security checks with brand-new equipment. A new airside zone will provide more retail and restaurant space.
It is hoped the new building will be finished by the end of 2022, with a second phase in the pipeline for 2027. This will include the creation of a 13,500 sq m boarding pier and increase the overall capacity of Terminal 1 from eight to 12 million passengers per year.