Basque Country is "increasingly open to the world"
The Basque Government's Janire Bijueska explains why Routes Europe will help to further open the region to the world.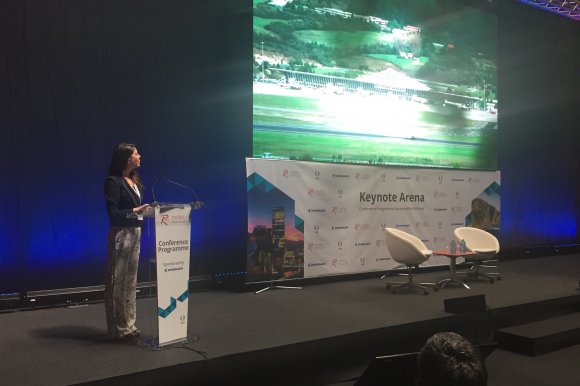 Janire Bijueska, transport planning director, Ministry of Economic Development and Infrastructure, Basque Government, says the Basque Country (Euskadi) is "facing a new chapter" with a society and an economy that is "increasingly open to the world".
She says the region's fiscal autonomy which has been important to its growth.
Bijueska adds that Euskadi is the best connected region in Europe with the largest airport in northern Spain in Bilbao. This is backed up by findings from The Financial Times, which ranked it as the best medium-sized region in all Europe in connectivity (logistics) and as sixth with the best foreign investment attraction strategy.
"We are working to put Euskadi among the most innovative regions in the world. We excel at a range of sectors, including advanced manufacturing, rail, energy and automotive," says Bijueska.
She adds that tourism is also vital to the Basque Country's economy. The region had 3.6 million visitors in 2017, with tourism accounting for more than 6 percent of GDP.
Adding new domestic and international services to the region's three airports is therefore a key priority. "Routes Europe 2018 has started but it's not the finish line for us. It's a step in the direction we want to travel.
"The event is the best in the industry and provides an excellent opportunity for the administration."