Drones 'increasingly likely' to be used in terror attacks
Drones are increasingly likely to be used in a future terrorist attack on Europe's commercial aviation, industry professionals have warned.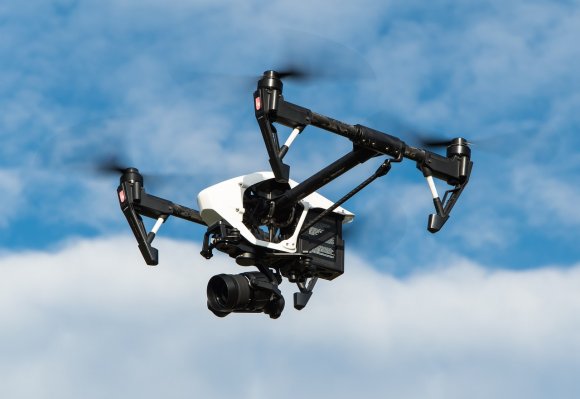 Speaking in a panel discussion at Routes Europe 2018 in Bilbao on threats to the continent's aviation market, Jane's Terrorism and Insurgency Centre IHS Markit deputy head Otso Iho said in the UK alone last year there about 100 incidents involving drones with 40 being classed as serious.
With these occurring at anywhere between 400m and 4,000m he argued it is becoming increasingly likely that a terrorist group like ISIS will use one in Europe, particularly after they started employing the technology in Syria.
Iho said: "That's a new technology that we warned about and someone using it in a negative way."
He added the situation has also worsened following the effective defeat of ISIS in Syria and Iraq, which led to many fully-trained, foreign fighters now returning to their homes in Europe and still nursing grievances.
Meanwhile, Brussels Airport head of aviation marketing Leon Verhallen said following the attack on his airport on 22 March 2016, the most important thing to do was keep everyone, from airline partners to the paying public, fully informed of the situation.
However, he added with a full police investigation into the attack, even finding out the information proved to be difficult.
Verhallen said: "The airport loses control and contingency planning goes to the local government rather than the airport.
"(People said) 'can you open the airport' and you cannot. We didn't even have access to the airport for three days because of the forensic investigation. You cannot see how bad the damage is to the airport if you can't get in."
While he admitted it also took time, three months for the outbound market and a year for many inbound fliers, to feel safe enough to resume using the airport, it now has an excellent reputation for security thanks to the many improvements made.
Verhallen also argued while the airport does have work to do to attract visitors back, tourist boards must also do their bit to market the destination again.
He added: "It is not so much about the airport, it is about the destination."
SunExpress head of network planning and scheduling Wilken Bellmann said airlines should also make sure they have properly spread out programmes of routes to ensure even if one destination is attacked, they still have other options for customers.
Meanwhile, bmi Regional CCO Jochen Schnadt said the events themselves can be dealt with as and when they happen.
However, it is the continued uncertainty that does the real damages to the industry he said, adding: "That's the biggest issue when it comes to topics like terrorism, political instability and Brexit."