Hahn Air seeks luxury niche following new DUS-PMI private jet service
Hahn Air COO Daniel Rudas outlines its ambitions with new Citation Sovereign scheduled route.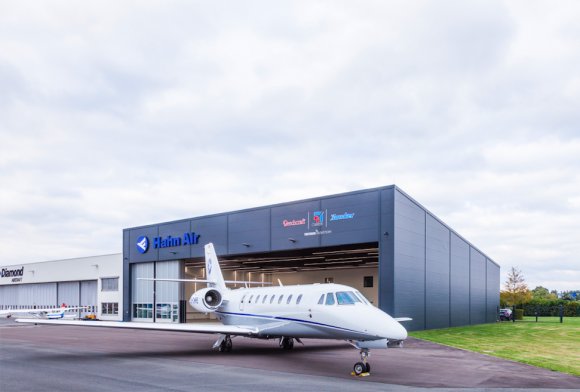 German carrier Hahn Air is hoping to carve a profitable niche for itself in the European market after launching a new scheduled service using a Citation Sovereign private jet, general manager & COO Daniel Rudas has told Routesonline.
The new route, which will be flown weekly from Dusseldorf to Palma, Mallorca on Fridays and returning Sunday, serves a growing demand for luxury services, the airline believes.
"We have a catchment area of 18 million in Dusseldorf, many of whom are very wealthy," said Rudas at Routes Europe 2018. "Lots of residents own yachts and villas in Palma."
"We felt well-placed to offer something different and believed customers would trust us, partly due to our eight years of experience flying to Luxembourg; so we applied for the slots."
Although Hahn believes this market is a growth opportunity, Rudas also said the collapse of Air Berlin had created uncertainty among some customers.
"It's a common route, but since the breakdown of Air Berlin lots of airlines had to catch up, including Norwegian, Eurowings and Ryanair. Not all customers were content with the mass transportation available and unsure about who to fly with."
"There were also no flights available in the early evening; we scheduled for 19:15 which makes it much more attractive for business travellers."
Although the point-to-point service will be flown by the Citation Sovereign and offer additional features such as private transport, security, and lounge access, Rudas also believes that it will plug in with its existing network and attract passengers with use business and first classes on other legs of their journey.
The airline has bold ambitions and has recently been dubbed "the small heavyweight". It believes that factors including its safety – as the only IATA IOSA accredited private jet operator – and quality of service will attract more customers and open up future route opportunities.
"This idea of scheduled services on private aircraft is very trendy right now," said Rudas. "We're having lots of interesting conversations with other airports."
"However we need to see the outcome of those conversations before we consider investing in another aircraft."