Milestone for Embraer's E2 jet as Widerøe operates first commercial flight
Embraer's E-Jet E2 jet has completed its first commercial flight after departing from Bergen to Tromsø in Norway.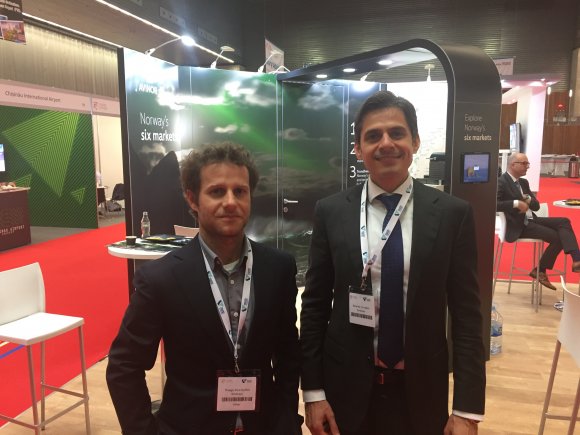 Scandinavian airline Widerøe today (24 April 2018) became the inaugural operator of Embraer's E-Jet E2 jet after completing its first commercial flight, departing at 7.35am from Bergen to Tromsø in Norway.
The 114-seat E190-E2 was delivered to the carrier earlier this month, less than five years after Embraer unveiled the project at the Paris Air Show in 2013.
The E190-E2 is the first of three new-generation aircraft joining Embraer's commercial jet line-up. The most efficient and quietest single aisle aircraft in the market, the E190-E2 will significantly improve airline efficiency and economics, as well as passenger experience.
Before certification, Embraer announced flight tests results confirming the E2 as the most efficient single-aisle aircraft on the market. In fuel consumption, the E190-E2 proved to be 1.3 percent better than originally expected, a 17.3 percent improvement compared to the current- generation E190.
Speaking to Routesonline at Routes Europe 2018 in Bilbao, the company's marketing manager for Central Europe, Rolando Corradini, said the first commercial flight was a huge occasion for both Embraer and Widerøe.
"This is a very special moment for us," he said. "We're very confident about the programme, building on the success of the E1."
Corradini said that initial feedback from passengers on test flights has been incredibly positive, particularly around the quietness of the cabin and the large luggage bins. In some flight conditions, cabin noise levels in the E2 are 50 percent lower than in the main competitor.
For airlines, he added that the E2 brings a "paradigm shift" in terms of economics, saying the E195-E2 brings a 20 percent trip cost saving over the Airbus A320neo with a similar cost per seat.
Embraer has now delivered over 1400 E-jets in total. The E2 programme has a total of 567 commitments. The next E2, the E195-E2 goes into service next year with Azul, and the E175-E2 will enter service in 2021.
Thiago Daffini, marketing manager at Embraer, said the E2 range is a great option for airlines to feed a hub for long-haul flights, but is also attractive for low-cost carriers flying point-to-point, particularly on low- to medium-density markets.