Ryanair finalises latest Boeing order as it launches Bosnia routes and opens Düsseldorf base
Ryanair has finalised an order for 25 additional high-capacity Boeing 737 MAX 8 aircraft during the same week as the airline revealed plans to launch its first flights from Bosnia and Herzegovina and open a base at Düsseldorf Airport.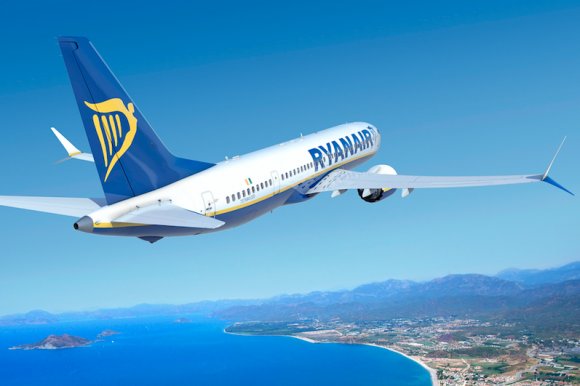 Ryanair has exercised 25 options to acquire Boeing 737 Max "Gamechangers", a variant of the Boeing 737 Max 8 which Boeing calls the 737 Max 200.
The deal brings the carrier's total firm orders for this aircraft to 135, the first of which will enter its fleet in the first half of 2019.
These aircraft total orders to more than 650 737s since first partnering with Boeing in 1994, and allows Ryanair to grow its traffic to 200 million per annum by 2024.
Neil Sorahan, chief financial officer at Ryanair, said: "The Gamechanger has eight more seats than our current 189-seat Boeing 737-800NG and incorporates the latest technology engines and winglets which reduce fuel consumption and noise emissions, ensuring we remain Europe's greenest, cleanest airline and lowest cost airline."
Ryanair launched the high-capacity 737 MAX 8 in late 2014 with an order for 100 aircraft, followed by an additional order for ten at the 2017 Paris Air Show. The jet will provide Ryanair with 197 seats, increasing revenue potential and delivering up to 14 percent lower fuel consumption than today's Next-Generation 737s.
"We are delighted that Ryanair is deepening their commitment to the 737 MAX as they continue to grow their fleet and expand their network," said Ihssane Mounir, senior vice president of commercial sales and marketing for Boeing.
"Ryanair's follow-on order shows once again that the high capacity 737 MAX 8 is the perfect airplane for low cost carriers. The airplane gives our airline customers more seats to serve their core markets, maximizing revenue potential at the best cost per seat in the industry."
The Dublin-based carrier is the largest 737-800 customer in the world and the largest Boeing operator in Europe. Last month, Ryanair took delivery of its 500th Next-Generation 737-800.
The latest order comes as the airline announced its first flights from Bosnia and Herzegovina with two new routes from Banja Luka to Brussels Charleroi and Memmingen. Both routes will operate twice weekly from November 2018.
Banja Luka's acting general manager Duško Kovačević welcomed the planned arrival and said: "This is a big day for our airport, City of Banja Luka, the Republic of Srpska and Bosnia and Herzegovina.
"It will provide our citizens with the possibility to travel, through Brussels and Memmingen, to over 90 destinations in several European countries."
Ryanair will also open a base at Düsseldorf Airport from June, its 11th base in Germany and 86th in Europe. It will base one aircraft at the airport and operate two new summer routes to Alicante and Malaga.
These are in addition to the daily service to Palma de Mallorca, which was announced earlier this year, and the 12 routes operated on behalf of Laudamotion. In total it will offer 21 weekly flights.
In addition to the Bosnia and Herzegovina routes and Düsseldorf base, Airlineroute has this week published further details about Ryanair's previously announced entry into the Ukrainian market.