Boom investment 'to bring supersonic flight to China'
The US supersonic aircraft developer aiming to reduce New York to London flight times to little over three hours has secured an investment from Chinese tour operator Ctrip.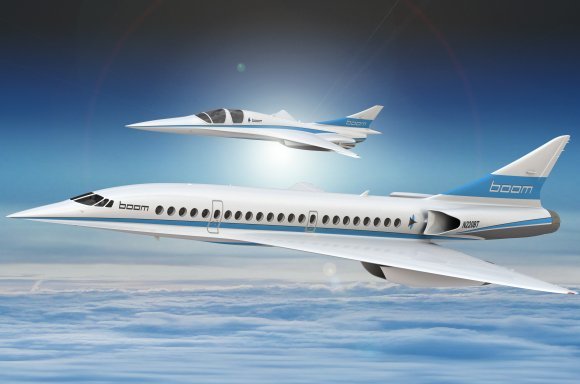 Ctrip has become the latest business to back the growth of US manufacturer Boom Supersonic, the developer of a new-generation supersonic aircraft which flies at Mach 2.2 and will cut flight times in half.
The two companies said they would now work together to bring supersonic flight to China.
"Ctrip offers valuable expertise in the Chinese travel market, and we're excited to work with their passionate, entrepreneurial team to bring supersonic travel to the region" said Blake Scholl, founder and CEO of Boom.
"San Francisco to Shanghai, for example, could shrink from 11 hours to six - and a typical round-trip itinerary can be accomplished two whole days faster."
Boom is building a supersonic airliner capable of carrying 55 premium passengers at Mach 2.2. It is designed for routes up to 16,668 km (10,357 miles), but will need to refuel after 8,334 km (5,179 miles).
The flight time from Shanghai to Los Angeles, currently about 12 hours, could shrink to just over six hours on Boom's airliner, which will enter service in the mid-2020s.
The Chinese market, now the world's second largest and one of the fastest growing, is expected to surpass the US in size by 2022, according to the International Air Transportation Association.
In late 2017, Japan Airlines (JAL) invested $10m in Boom. This followed a $33m Series A funding round. Participants in the syndicate included 8VC, Caffeinated Capital, Palm Drive Ventures, RRE Ventures, and Y Combinator's Continuity Fund.
JAL has also pre-ordered 20 Boom aircraft, joining Virgin Group as a Boom launch customer.