Hainan to launch Tel Aviv-Guangzhou route
Hainan Airlines is to launch a non-stop service from Tel Aviv to Guangzhou, the host city for World Routes 2018.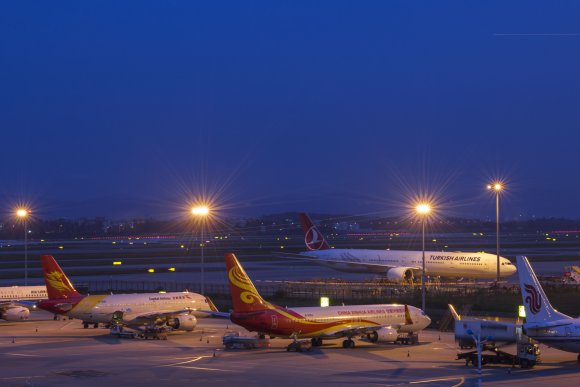 Chinese carrier Hainan Airlines is launching a third direct route between Tel Aviv and China later this year.
In addition to flights from Beijing and Shanghai, a Tel Aviv-Guangzhou service is scheduled to start on 2 August 2018. The route will be serviced by a Boeing 787 Dreamliner three times per week.
Hainan Airlines has been proactive in developing international services originating from Guangzhou and Shenzhen in recent years.
The carrier has launched several long-haul international routes, from Shenzhen to Auckland, Brisbane, Brussels and Madrid, complemented by short-haul international routes from Guangzhou to Phnom Penh, Nha Trang and Siem Reap. It will also launch Shenzhen-Vienna in October.
"This new route will deliver a new level of convenience for Israelis when they travel to China, while creating more possibilities for business cooperation between Israeli and Chinese companies," a statement from Hainan said.
"Travellers will be able to transfer in Guangzhou for convenient connections to domestic cities in China as well as to several Southeast Asian countries including Vietnam and Cambodia."
The Tel Aviv-Guangzhou service will operate on Tuesdays, Thursdays and Saturdays.
According to data from Sabre, O&D demand in 2017 was in excess of 27,300 passengers, up by 18.6 percent on the previous 12 months.
Hainan began its Tel Aviv-Beijing route in April 2016 and in 2017 had a 36.9 percent share of the China-Israel market.
The latest route comes just days after Guangzhou Baiyun International Airport opened its 17 billion yuan ($2.7bn) second terminal. It is expected the 880,700 sq m terminal will handle about 45 million passengers a year in 2020.
Following additional phases of development, the airport will be transformed into a five-runway, three-terminal operation that can handle 62,000 flights, 100 million passengers and three million tons of cargo a year by 2025.