Routes Weekly top five: Brexit, Qantas, United Airlines, Norwegian, Ghana and more
Our top five stories on Routes Weekly: Brexit uncertainty; Qantas to accelerate 747 retirement; US-Brazil growth; Ghana's ambitions; and Bulletin board.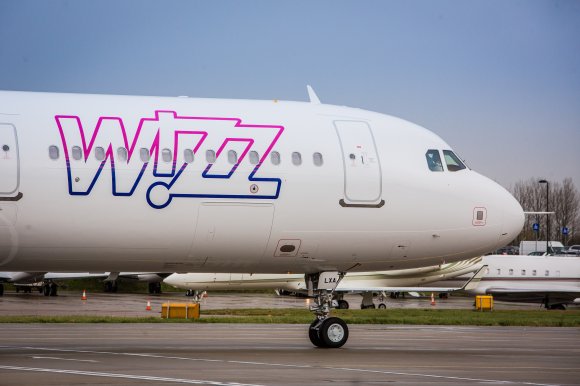 Our top five stories on Routes Weekly this week:
1. Airlines must be the 'master of their destiny' amid Brexit uncertainty
Airlines need to be the 'master of their own destiny' to ensure they can continue to operate in a post-Brexit environment, according to Jochen Schnadt, the chief commercial officer for British regional airline bmi. His comments come as Hungarian low-cost carrier Wizz Air has secured a UK air operator certificate to help safeguard flights once Britain leaves the EU. Read more.
2. Qantas to expand international network with Dreamliner order as 747 retirement nears
Australia's flag carrier Qantas is looking to grow its international network with an order for six additional Dreamliners as it accelerates the retirement of its last six Boeing 747s. Read more.
3. United ups Azul stake as US-Brazil open skies nears
United Airlines has raised its stake in Brazilian low-cost carrier Azul, citing connecting traffic as a reason behind the move. The deal comes as an impending US-Brazil open skies agreement looks set to increase services, routes and competition between the two countries. Read more.
4. Routes Africa 2018 host Ghana targets China and Brazil
Ghana Airports Company Limited MD John Attafuah outlines the country's ambitious network development plans. "We think that Brazil is very close, and from there to North America becomes a bit shorter," he says. "We think that is a route that we should be able to develop quite soon. In mainland Asia we don't have any connections, but that is something we would love to develop." Read more.
5. Bulletin board: aviation industry news round-up
New Routesonline feature: a round-up of the latest news from the aviation industry. This week: American Airlines, Qantas, WestJet, IndiGo and more. Read more.
PLUS:
Norwegian rejects two IAG takeover bids
Route rundown: SZX-VIE, HKG-DVO, KUL-ATQ
Industry heavyweight Tewolde GebreMariam joins Routes Africa line-up
Watch: highlights of Alex Cruz's keynote interview
Routes Podcast: easyJet's former CEO Ray Webster
Ethiopian adds more Bombardier turboprops and expands network