Route rundown: LHR-DUR, DXB-EDI, BOG-ORD
This week: British Airways to resume Heathrow to Durban after almost two decades; Emirates adds Edinburgh; and Avianca to offer new Chicago route.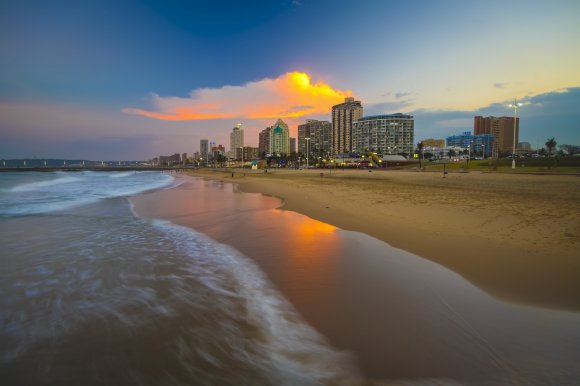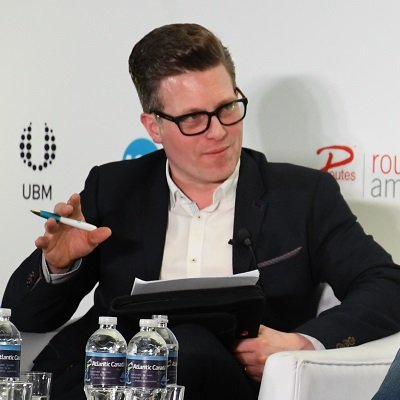 Nigel Mayes is the senior vice president, consulting & product development at ASM. Nigel has more than 15 years' experience in route development and is responsible for product development at ASM.
The sister company to Routes, ASM is the world's leading route development consultancy and has supported the creation of new air services since 1993.
---
Route 1: London Heathrow – Durban

Data
| | |
| --- | --- |
| Carrier | |
| Aircraft | Boeing 787-8 |
| Frequency | Three weekly |
| Start date | 29 October 2018 |
| Distance | 9,618 km |
| O&D traffic demand (2017) | 60,015 |
| Growth % YOY | -5.67% |
| Average one-way fare $ (2017) | $450.17 |
Insight
British Airways will launch three direct flights a week from London Heathrow to Durban in South Africa from late October. The service will be the only non-stop link between Europe and Durban and flights will be operated by the airline's newest fleet of aircraft, the Boeing 787-8. Oneworld member BA previously served Durban in 1980s and 1990s with its last routing, London Heathrow – Johannesburg – Durban, operating until March 1999. The airline currently operates a twice daily service from Heathrow Terminal 5 to Johannesburg and flies year-round to Cape Town every day from Terminal 3 and three times a week from Gatwick during the winter season. The new route to Durban will free up capacity on Heathrow – Johannesburg, particularly since South African Airways reduced its service from two to one daily in April. In addition to leisure demand, cargo could be a factor in BA's decision to add Durban, with multinationals like Samsung having a manufacturing presence in the region.
---
Route 2: Dubai – Edinburgh

Data
Carrier
Aircraft
Boeing

777-300ER

Frequency
Daily
Start date
1 October 2018
Distance
5,804 km
O&D traffic demand (2017)
12,853
Growth % YOY
1.3%
Average one-way fare $ (2017)
$313.51
Insight
Edinburgh will become Emirates' second destination in Scotland after Glasgow and its eighth in UK once it starts its London Stansted service in June. The new service will be operated by a Boeing 777-300ER in a three class cabin configuration. Flight EK023 will depart Dubai daily at 09.55 and arrive in Edinburgh at 14.50, while the return flight, EK024 will depart Edinburgh at 20.15 and arrive in Dubai at 06.40 the next morning. The arrival of the flight is timed for connecting to Emirates' services to Bangkok, Lahore, Hong Kong, Singapore, and Australian cities, Perth, Melbourne and Sydney. The opening of the route comes just weeks after Etihad confirmed it is withdrawing its flights between the Scottish capital and Abu Dhabi. It will suspend flights from Edinburgh effective 1 October 2018.
---
Route 3: Bogota – Chicago O'Hare

Data
| | |
| --- | --- |
| Carrier | |
| Aircraft | Airbus A319 |
| Frequency | Four weekly |
| Start date | 17 November 2018 |
| Distance | 4,397 km |
| O&D traffic demand (2017) | 37,238 |
| Growth % YOY | 21.5% |
| Average one-way fare $ (2017) | $314.75 |
Insight
Star Alliance member Avianca is offering new non-stop service from Colombia to Chicago from November. Colombia's national airline will offer four flights a week between its base at Bogota-El Dorado and Chicago O'Hare Airport, a Star Alliance hub, operated by Airbus A319. From Bogotar, Avianca already serves the US airports of Boston, Fort Lauderdale/Hollywood, Los Angeles, Miami, New York J F Kennedy, Orlando and Washington Dulles.
Source: Sabre Market Intelligence
---