easyJet reaps benefits from one of its best winters ever
European low-cost giant easyJet has benefitted from the demise of Monarch and Air Berlin, with the airline's capacity set to grow at a double-digit rate this summer.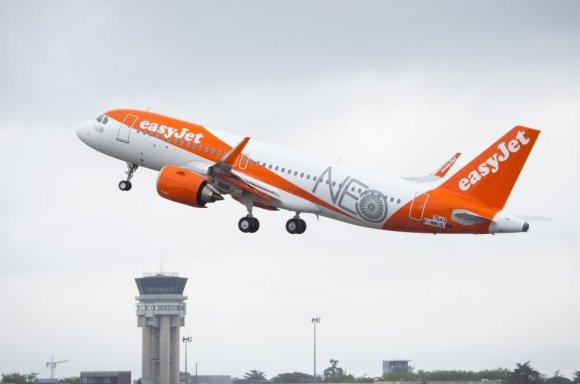 Capacity reductions by rival carriers has helped easyJet to post a smaller-than-expected first-half loss, with the airline hailing the strength of its European network.
The low-cost carrier reported a £68m pre-tax loss in the six months to 31 March 2018, compared with £236m for the same period a year ago, which was mainly due to the costs from expansion of operations at Berlin's Tegel Airport.
Revenues surged by 19.5 percent to £2.18bn, while total revenue per seat increased by 10.9 percent to £54.10, with an increase of 8.3 percent at constant currency.
The airline said the demise of Monarch and Air Berlin, coupled with Ryanair's wave of flight cancellations last autumn, contributed to one of its "best winters ever".
easyJet signed a deal last October to buy part of Air Berlin's operations at Berlin Tegel Airport for €40m, including entering into leases for up to 25 A320 aircraft. Its flying programme from the airport started on 5 January.
---
Listen: easyJet's former CEO Ray Webster discusses the airline's early days, the future of long-haul low-cost and why some carriers have taken their eyes off the ball when it comes to cutting costs
---
Capacity increased by 7.8 percent as it grew its existing network by 4.6 percent and added an additional 1.2 million seats at Tegel. Load factor grew by 0.9 percentage points to 91.1 percent.
Overall passenger numbers for the six months (1 October to 31 March 2018) increased by three million to 36.8 million, including 700,000 from its Tegel operations.
"Total revenue was above £2bn for the first time, up almost 20 per cent year on year," said Johan Lundgren, easyJet's chief executive.
"This was driven by a record number of passengers at 37 million and our highest ever ancillary sales due to giving passengers more options and lower prices on hold luggage along with our improved inflight bistro.
"Our performance was helped by the reductions in capacity from other airlines but was also driven by the strength of the easyJet brand which is now the most considered airline brand in the UK, moving ahead of BA for the first time."
According to figures from OAG Schedules Analyser, total growth in airline seats to/from Europe increased by 6.4 percent in winter 2017/18 (29 October - 24 March) to total more than 543 million available seats.
This was despite the collapse of Monarch and Air Berlin, which took 18.5 million and 10.3 million seats out of the market respectively, as other carriers deployed additional capacity.
easyJet added more than 2.4 million available seats to its winter 2017/18 schedule to total 31.4 million seats. This put it ahead of other European rivals in terms of capacity increase, with Wizz Air adding 2.3 million seats, Vueling adding 2.1 million and Ryanair adding 1.7 million.
Looking ahead, easyJet's capacity for summer 2018 is set to rise by 13.3 percent year-on-year to 66.2 million seats, according to analysis of data provided by OAG Schedules Analyser.
The airline said its future growth strategy would include increasing its business customer base, forming a dedicated unit to focus on holidays, and expand its loyalty scheme Flight Club. It also plans to optimise its route network from Tegel.
easyJet expects that its reported headline profit before tax for the 12 months to 30 September 2018 will be £530m to £580m.
easyJet's top ten routes by capacity in summer 2018:
Rank (2017 rank)
Route
Two-way capacity
1 (new route)
Munich (MUC) - Berlin Tegel (TXL)
557064
2 (1)
London Gatwick (LGW) - Amsterdam (AMS)
533196
3 (2)
London Gatwick (LGW) - Barcelona (BCN)
446688
4 (3)
London Gatwick (LGW) - Geneva (GVA)
435426
5 (new

route

)
Frankfurt (FRA) - Berlin Tegel (TXL)
430164
6 (4)
Paris Orly (ORY) - Nice (NCE)
424824
7 (new

route

)
Berlin Tegel (TXL) - Vienna (VIE)
421800
8 (5)
London Luton (LTN) - Amsterdam (AMS)
416280
9 (new

route

)
Berlin Tegel (TXL) - Duesseldorf (DUS)
414792
10 (8)
London Gatwick (LGW) - Malaga (AGP)
411218